Starting a Dental Practice: A Complete Step-by-Step Guide + Downloadable Checklist
This post was originally published March 24, 2023 and updated on August 31, 2023.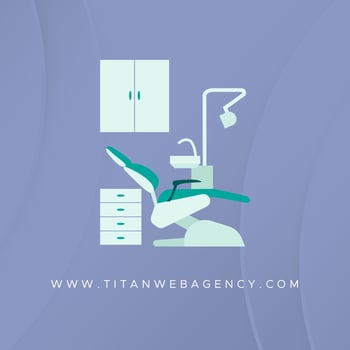 Setting up a new dental practice involves combining the challenges of starting a business with additional dentistry-related challenges, which can be overwhelming. A lot of work goes into establishing any business, from deciding if a partner is right for you to how many employees you will hire to how you will market your dental practice. This post will cover all these and more to help you set yourself up for success.
By completing a simple "starting a new dental practice" checklist, as outlined in this post, you can ensure you have everything in order before opening your dental practice.
When Should You Start Your Own Dental Practice?
Starting a dental practice is a big step, and it's not something to be undertaken lightly. Before moving forward, consider whether starting a dental practice makes sense for you. There are many factors to keep in mind, including the personal and financial impact that being a business owner will have on your life. Here are some important considerations to keep in mind.
Evaluating Personal Readiness: Do I Like to Work Independently?
If you're going to open and run your own dental business, you must be comfortable working independently. As an employee of an existing practice, you probably work fixed hours and have nights and weekends to yourself. You draw a salary.
Going out on your own means that you'll have more responsibility. You'll work longer hours than you do as an employee and may not have the same freedom that you had before. It may be difficult to predict your income on a weekly or monthly basis. On the other hand, you'll reap the rewards of setting up the practice the way you want, creating a welcoming environment for patients, and ultimately, if you're successful, earning more money than you would if you were working for someone else.
If you are comfortable with the idea of being the one who calls the shots and you're willing to put in the time and effort required to build your new dental office from scratch, then you may be ready to open a new practice.
Financial Preparations: Is There Enough Working Capital?
Starting a dental practice requires working capital, often as much as $500,000. You'll need to have cash at hand or good credit and collateral to qualify for a loan or line of credit. You need money to rent or buy office space, invest in equipment and supplies, hire employees, pay their salaries and benefits, and advertise to attract new patients.
If you lack money or the means to finance your new venture, you may need to put your plans on hold until you do.
Assessing Your Tolerance for Workload
New dental practice owners commonly underestimate how much work they'll need to do to get their practice up and running. You'll need to make a significant investment of your time, energy, and creativity to attract new patients and be successful.
It's essential to be realistic about the investment you will be making and be sure that you are at a place in your life where you can meet the challenges associated with striking out on your own.
The Importance of a Comprehensive Business Plan
The only way to be successful with a new venture is to create a roadmap. Business plans serve as templates to help entrepreneurs navigate the challenges of their new ventures. You'll need to understand how you plan to meet the challenges you'll face before you get started.
Your plan should include details of:
Your budget

The services you plan to provide

Your fees for each service

Payment Policies

Which insurance plans you'll accept

Who your competitors are

Your marketing plans and strategies
Your plan will make it easier to achieve your goals and can help attract financing if you need it.

Understanding the Local Market: The Value of Research
Market research is necessary for a business plan, but it deserves a separate mention because of its importance. It's important to know about the local market where you plan to set up your office.
What is the population of the area? How many other dentists are practicing there? What services do they offer? You'll need to take these things into account before you move forward with your plans. You will need a different strategy in an area with only one competitor than in a location with multiple competitors, including national dental care chains. Market research can help you identify what makes your practice unique.
Legal Considerations: Reviewing Your Employment Contract
Unless you just graduated from dental school, you probably have an existing employment contract. Before going out on your own, you should review your contract with a lawyer, if necessary, to ensure you are not in violation of any non-compete clause.
Non-compete clauses can prevent you from opening a new practice within a specified time frame after you leave your existing job or within a certain geographical area. They may also impede your ability to bring existing patients to your new dental office. It's vital to understand your legal obligations before you finalize your plans.
How Much Does It Cost to Open a Dental Practice?
One of the questions we hear a lot is the question that gives this section its title: How much does it cost to open a new dental practice? The numbers can be daunting, but it's essential to understand how much it will cost before you start.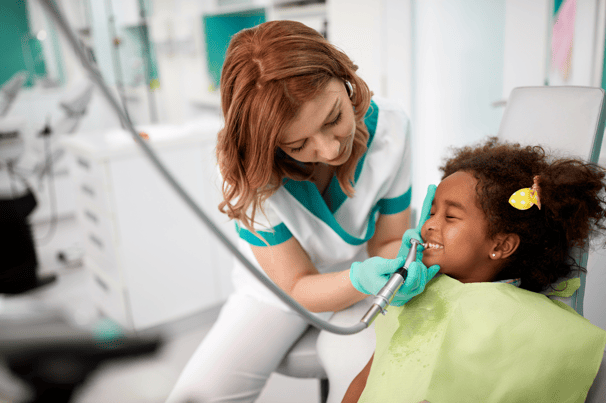 By following our step-by-step guide and completing our simple Dental Practice Launch Checklist, as outlined in this post, you can be sure that you have everything in order before opening your dental practice.
The cost to start a new dental practice can range from $200,000 to $500,000. Many variables can impact the cost, including the proposed size of your practice, the location of your dental office, and the equipment you need to provide the services you want to offer. For example, opening a practice in an area where rents are reasonably affordable will cost less than opening in a high-cost-of-living city.
In addition to the money needed to open your practice, you should have about six months' worth of overhead expenses on hand. It may take a while to attract enough new patients to meet your financial obligations, so you'll need working capital to pay the bills. Here are some spending categories to include when you calculate your overhead expenses:
Personnel: Salaries or hourly wages paid to staff and employee benefits.
Clinical costs: Equipment, PPE, medical supplies, dental technology, and waste disposal.
Facility costs: Mortgage or rent, utilities, maintenance, and cleaning.
Business administration: Payroll, insurance, business technology, professional services, office supplies, vendor payments, taxes, licenses, marketing, and outreach.
Discretionary costs: Continuing education, professional organizations, business travel, vehicles, etc
Owner's compensation: Your payment for running your new dental practice
According to the American Dental Association Policy Institute, the annual cost of running a dental practice maybe $443,000 or more, which is just under $37,000 per month. Despite varied costs based on your location and other factors, it's essential to be realistic about what your monthly costs will be and be prepared to pay them.
10 Steps to Starting a New Dental Practice
Before making any final decisions regarding your dental practice, take the time to review your options and obligations thoroughly.
Before you start a new practice, take notes and keep them in a centralized place. Keep organized with a notebook set aside only for notes on opening your practice. You can also create a Google Doc or use a notes app to keep track of your thoughts.
It is easy to overlook one or two steps when all the information is in your head. Use a word processing program to jot down your step-by-step plan and any additional thoughts you think might be important down the road.
Now, onto your Starting a New Dental Practice Checklist. When starting a business, you must be prepared. Here are the major essential tasks you must complete to start a dental practice.
Create a business plan

Consider a partner

Find a location for your dental practice

Decide what equipment you need and how much it will cost to buy or lease it

Determine your space requirements

Obtain financing

Sign a lease

Determine personnel needs

Develop a

dental marketing strategy

Get necessary permits
We'll explore these items in further detail, along with final pre-opening tasks. While this list doesn't cover every single factor involved in opening a new dental office, it should help you create a detailed outline for moving forward with your goal of setting up a dental practice.
Some of the action items below involve financial planning. It's vital to perform research and include detailed financial information in your business plan. This includes your lease, salaries, equipment, website creation, licensing fees, and other costs.
Keep in mind that your progress through these steps may be fluid and non-linear. You may complete them out of order. You may start a step and need to table it for a while before returning to it later in the process. You might also complete some of these steps concurrently. As long as you address all of them, you will be ready for the challenges ahead.
1. Creating a Business Plan
The first step to opening a new dental practice is creating a business plan: a detailed, living document that will help you get up and running. Your business plan should include your business strategy, standard operating procedures, costs, earnings, and other financial information. To obtain a business loan for your practice, you'll need a thorough business plan.
There are many online resources available to assist you in developing a business plan. You can even find business plan templates. We suggest creating a general outline of the information you want to include before choosing a template.
As you follow this checklist, you will find items to include in your business plan. If the information you gather does not apply to any of the categories in your outline, you can place additional details in the appendix.
One important thing to include in your plan is your exit strategy. It might seem unnecessary to consider an exit strategy before your new dental office opens, but there may come a time when you want to sell your practice. Having a well-planned exit strategy now will prepare you for the future. Your business plan should include details about your brand and your marketing strategy.
2. Weighing the Pros and Cons of Having a Business Partner
Are you going to open a dental practice on your own or partner with one or more dentists? Teaming up with a partner can offset the costs of opening your dental practice and may make it easier to obtain a loan. It's essential to choose a partner who shares your vision and mindset since these will impact your ability to work together to make your new practice a success.
If you decide to find a partner, choose a business structure that protects all partners. Your partnership agreement and/or operating agreement should include details about what will happen if one partner wants to leave the business.
It's a big commitment to go into business with someone, so give any prospective partnership careful thought. Even if you decide not to choose a partner now, you can revisit the option in the future.
3. Choosing a Strategic Location for Your Practice
One of the most crucial decisions you will make is choosing a location for your dental practice. This step requires extensive research.
You may want to consider several towns and cities in the early stage of research. After that, you'll need to look at the population, cost of living, and competition in the area. These are some of the most important factors because they will impact your ability to attract patients and build your practice.
The average number of dentists per 100,000 citizens is about 55. However, this number will vary from state to state. Factor in the total dentists per capita in your region and then determine where the other dental practices are located within your city. Consider the services other providers are offering and how you will differentiate yourself from them.
When choosing a location, you should also consider the potential for walk-ins. As you establish your dental practice, it helps to be in an area that receives a lot of pedestrian traffic. On a related note, choose a location where parking for your staff and patients is readily available. If you're opening a practice in an urban area, proximity to public transportation is also mandatory.
Rents can vary greatly depending on your location. Compare costs for ground-floor and upper-floor suites in the same building or consider different types of space including office suites, office parks, or even strip malls.
4. Identifying Necessary Dental Equipment
One of the biggest expenses when starting a dental practice is the up-front cost of equipment. In addition to dental equipment, you need furniture, computer systems, dental practice management software, and other items.
Find a reputable equipment salesperson early on in the process. You want to find someone who you can work with to obtain affordable, quality equipment. Be sure to research all of your options before making any large purchases. It may be less expensive to lease equipment initially and then buy new equipment when you're ready to upgrade. If you want to buy equipment outright, you'll need to find a lender that provides equipment financing.
Keep in mind that the word "equipment" can include an array of things you'll need to set up your practice, including your instrument management system, dental practice management software, call tracking systems, laptops, tablets, and even furniture. When choosing software, it's a good idea to read some dental software reviews and test out any programs you are considering using.
5. Evaluating Your Space and Layout Needs
Before beginning your search for office space, determine how much actual square footage you need. How much space do you need for your waiting room, bathroom, reception area, and exam rooms? Will an X-ray room, storage space, and a break room also be needed? These are things to figure out before you start looking for an office.
Depending on your preferences, you may want to include a private office, a consultation room, or even a sterilization area. Of course, the number and type of rooms will vary from one practice to the next, but it's a good idea to research other dental practice layouts, so you can begin to envision how you want your office to look.
Once you have envisioned your perfect practice layout--keeping things on the conservative side, unless you're in the position to build a palace--make a list of the number of rooms needed, and come up with approximate square footage for each room. When you total the figures, you will have a general idea of how much space you require.
6. Obtaining Financing to Start Your Practice
In most cases, any dentist setting up a new practice will need an infusion of money to pay for start-up costs. After reviewing your business plan, you can apply for a loan or line of credit from a bank or lender. If you're unable to obtain the financing that you require, then you might have to think about joining a dental partner, even if you originally planned on opening a dental practice alone.
You may have to wait on getting a lease, hiring employees, or any of the other steps that require financing, depending on your situation. As noted above, the average cost of opening a new dental practice ranges from $200,000 to $500,000.
Applying for and obtaining business financing can be a long process. You'll need to research lenders and learn about their lending requirements. After narrowing your choices, you'll apply and provide any necessary supporting documentation. We suggest having your attorney review all loan offers before you sign on the dotted lines.
Some dental practice owners prefer an all-in-one loan to pay for start-up costs, including equipment and overhead. We suggest comparing costs since it may be more advantageous to get a business line of credit and then apply for equipment financing as needed.
7. Leasing Office Space: What to Keep in Mind
With financing in place, it's time to begin your search for office space in earnest. In most cases, you may need to find an experienced practice real estate broker to help you with your search. Make sure to communicate your location preferences, square footage requirements, and anything else that's important to you.
Keep in mind that it may take a while to find the right space for your needs. You may need to compromise on some requirements, so make sure you know where you're willing to adjust your preferences.
You already know this, but it's so important that I'll remind you once again: opening a dental practice is a bogus investment. You may be tempted to splurge if you find something great that's a little outside your budget, but it's important not to spend too much on the lease. Remember that you can always build your dream practice at a future date once you have an established patient base and regular income.
Many commercial leases have 10-year terms, making it easy to budget. Keep in mind that some commercial leases may include built-in rent increases. Ensure you read the fine print and have your lawyer review the lease before you sign it.
8. Staffing Your Practice: Evaluating Your Personnel Needs
You will not be able to do everything alone, so you should start thinking about your staffing needs sooner rather than later. Even if you don't plan to bring another dentist into your practice immediately, you'll need to hire a receptionist, dental assistant, and billing specialist, or office manager. You may not be able to hire a full-time IT person, but you should look for a contractor to have on call when the need arises.
Finding employees for your dental practice isn't always the easiest task, so set yourself up for success by planning ahead. Decide how many employees you need to get your practice off the ground. Then, research salaries in your area and determine an average salary for each position to create your personnel budget. Make sure to include personnel costs in your financial projections and include them in your business plan.
As it gets closer to when you'll open your office, you can start to put your personnel plan into place and hire the staff you need.
9. Building a Patient Base: Dental Marketing Strategies
You'll need a marketing strategy to get your new dental practice off the ground. At a minimum, you'll need an engaging dental practice website, a well-thought-out dental social media presence, and a Facebook business page. Your website will increase brand recognition, attract new patients, and serve as a hub for your digital marketing.
There are many different ways to create a website. You can go at it alone using a website builder platform such as WordPress, Squarespace, or Wix. Though this is an affordable option, it can be considerably time-consuming, especially if you've never set up a website before. Unless you have marketing and SEO experience, you also risk having a website that doesn't generate leads as well as it could.
The alternative is to seek the help of a web design or dental marketing company. There are many SEO and online marketing firms that include dental websites as a part of their services.
In addition to creating a website, you should employ the services of an SEO firm to help your dental practice attract potential patients and become more profitable. You do not need to wait for your doors to open. It can take several months to begin seeing results from an SEO campaign. For many, it can take a year to see a positive return on investment. Keep in mind that you'll get the best results from a firm that specializes in dental SEO and marketing.
By getting started early, you begin attracting attention before your dental practice is fully operational. Once you are up and running, you can increase your SEO investment and online marketing efforts.
Nearly all new practices will want to consider paid digital advertising to bring in patients quickly. PPC for dentists could be one of the most effective ways to attract new patients and build your practice.
10. Navigating Legal Requirements: Applying for Permits and Licenses
One of the final things you need to do when opening a new dental practice is to ensure you have all the necessary permits, licenses, etc., required to practice dentistry in your area. You will need:
Business organization papers, whether you are operating as a sole proprietor, partnership, LLC, or corporation

A tax ID number

A business license from your state
Consider buying memberships in professional organizations if you think it is necessary or beneficial to your practice. As a dentist, you may join dental organizations as well as your local Chamber of Commerce to get to know other local entrepreneurs. Laws and regulations vary from state to state, so be sure to research this final step carefully and to leave sufficient budgeting and time before opening to obtain these required permits.
Executing the Starting a New Dental Practice Checklist
These ten steps cover the most important decisions that you'll need to make when opening a dental practice. Note that you don't need to complete all the steps in the order we've listed here. Try to obtain financing earlier in the process, for example, so you have money to set up a website and build your brand.
Once you have plotted out and executed the above 10 steps, you can complete your final pre-opening checklist, which includes some smaller details and many final pre-opening tasks. Keep reading to find a refined checklist with all of the smaller steps in between, including the final pre-opening tasks.
Your Dental Practice Launch Checklist: A Timeline
Uncertain about when to carry out all these steps? Here is a timeline of when to complete each of these steps, with the additional smaller steps to complete in between and the final pre-opening tasks you need to execute before your Grand Opening.
As we noted above, you may need to switch the order of some of these items to fit your needs. We have put each step in the spot where most practice owners will want to complete it.
10-12 Months Before Opening – Steps 1-3
Develop your practice philosophy and detailed business plan.
Come up with a budget and estimate all major expenditures.
Decide if you want a partner.
Hire an attorney and a dental CPA.
Hire a practice broker.
Decide on a general area for your new practice.
Evaluate potential locations for your practice with your broker.
7-9 Months Before Opening – Steps 4-5
Determine your exact space and layout needs.

Narrow your site search down to 1-3 locations.

Get contractor estimates for any necessary remodeling.

Compile a list of equipment you'll need to buy and other major expenditures.

Start reviewing software systems for your practice.

Evaluate different lending institutions.

Put together a preliminary loan package with your lender.

Get bids on leasehold improvements from contractors.
6-7 Months Before Opening – Steps 6-7
Finalize your loan package.

Choose and finalize the site for your new practice (after reviewing the lease with an attorney and ensuring it meets all zoning requirements.)

Sign the lease.

Develop your floor plan and equipment layout.

Select a contractor to do any needed remodels and start remodeling.
5-6 Months Before Office Opening – Step 8
Start developing an office policy/procedure manual.

Set the hours of operation for your practice.

Finalize interior finishes.

Decide on software for recordkeeping, business management, customer relationship management, imaging, etc.

Review personnel needs.
4-5 Months Before Office Opening – Step 9 - 10
Talk to dental SEO firms to start building a marketing strategy.

Start checking out telephone and answering systems.

Review and test patient management software.

Get a telephone number.

Review the state dental act and codes of ethics.

Obtain provider numbers (Delta, Medicaid, etc.).

Hire a

web designer

or use web builder software to create a business website.
3 Months Before Office Opening – Step 10
Start on-site monitoring of leasehold improvements.

Apply for licenses: narcotics, occupational (state, county, city, township, etc.).

Apply for a business permit, if required.

Apply for a tax ID number.

Acquire dental society memberships (local, state, and national).

Apply for staff privileges at hospital facilities as needed.

Put in all equipment and supply orders.

Order and install a computer system, patient management software, and office supplies (stationery, business cards, prescription pads, etc.).

Talk to an insurance professional about what insurance you need and fill out the necessary forms (malpractice insurance, professional liability insurance, unemployment insurance, workmen comp insurance, etc.).

Call local utility companies to set up telephone, electric, and internet service.
2 Months Before Office Opening (Final pre-opening steps)
Place ads to fill staff positions.

Put together your

dental fee schedule

and payment policies.

Make laboratory work arrangements.

Make pharmacy services arrangements.

Arrange for janitorial services, maintenance service, and uniform/linen service.

Join a local credit union or bank and set up a business account.

Arrange to accept credit card payments.

Apply for membership in the insurance provider plans for your state.
1 Month Before Office Opening (Final pre-opening steps)
Monitor completion of leasehold improvements.

Finish installing equipment and computer systems and test them to ensure they work properly.

Hire and start training your employees (don't forget to complete IRS forms, bonding, etc.)

Set your Grand Opening date.

Place office opening announcements on your website and other places online.

Place office opening announcements in local print publications.

Send office opening announcements using direct mail.

Have the office inspected by necessary city/county officials.

Open your office for business!
The process of opening a new dental practice is not easy. You'll have a lot of major decisions to consider, some of which come up unexpectedly, but you can use this guide as a starting point.
Many of the decisions that you make will be crucial to the success of your dental practice. Once you move forward with your plans, it's hard to make changes. For example, it can be costly to back out of a lease once it is signed. Therefore, ensure that you do everything right the first time around.
Take your time when planning your new dental practice. Also, do not be afraid to reach out for help. If you have any contacts in the dental industry, use them to gain additional information and helpful tips.
How to Run a Dental Practice
Running a dental practice is a difficult job that requires practice owners to wear multiple hats in a day. Understanding how to run a dental practice is a must, particularly if you're fresh out of dental school or have never been in a management position. Here are some pointers:
Be intentional about creating an office culture. Your culture will impact how your employees feel about coming to work and how patients feel about entrusting you with their oral health.
Choose the right team members. Some dentists focus on skills when hiring, but ideally, you want employees who possess the needed skills and the right attitude.
Make training an ongoing endeavor. Your staff, whether working in the reception area or treating patients, should be properly trained and always learning.
Differentiate yourself from your competitors. We mentioned this before, but marketing and growing your practice will be easy if you know what makes your practice unique.
Automate wherever you can. Using dental practice management software streamlines repetitive tasks and can help your staff be efficient.
Create a positive patient experience. It should be easy for patients to schedule and reschedule appointments, ask questions, and get information to improve their dental health.
Communicate with your staff. It's your job to make sure every one of your staff understands your mission and priorities.
Embrace digital marketing. Digital marketing makes it easy to track the performance of your ads and marketing campaigns, so you can fine-tune them for the best possible results.
These tips can help you understand how to run a dental practice. Keep in mind that choosing the right staff or partners who can handle tasks that you don't know how to do or would rather not do is a big part of the solution to proper practice management.
Starting a Dental Practice: Tips for Success from Actual Dentists
Here are some tips from experienced dentists that may help you as you start your new dental practice:
Don't pay for construction/interior design work upfront. Many contractors will work with you to create milestone payments as work is completed.

Keep your target patient base in mind when creating marketing and advertising campaigns. For example, if you are targeting young families, you probably don't want to place all your marketing emphasis on dental procedures such as implants or root canals.

Revise your business plan and procedures based on what works and what doesn't. By continually evaluating processes, systems, and employees, you can make the adjustments needed to build a lucrative practice.

Focus on

patient retention

, not just bringing new patients in. You can improve patient retention by creating a welcoming atmosphere for patients, providing a top-notch patient experience, and creating a system to

re-engage patients

who have missed or canceled appointments.
Final Word on Starting a Dental Practice
We hope that reading this post has helped you learn the necessary steps to opening your new dental practice. Remember that despite all the hard work, running your practice can be very rewarding. You can be your own boss while performing a job that you love. We wish you the best of luck on your journey.
Do you need help setting up your dental website and establishing an online presence? Contact us today to learn how we can help!

About the Author
Tyson Downs is the founder of Titan Web Agency, a company specializing in marketing for dental professionals. With an impressive track record of working with over 100 dental practices, Tyson has a deep understanding of the unique marketing needs within the dental industry. His expertise has helped numerous dental practices flourish by meeting and surpassing their revenue goals and established him as a thought leader in healthcare marketing. His insights and strategies have been featured in esteemed dental publications, including the American Dental Association and the American Academy of Implant Dentistry. Before dedicating his career to helping dental professionals thrive through effective marketing, Tyson honed his skills in SEO and web design as a freelancer, while also gaining valuable experience in the corporate sector. As an alumnus of Brigham Young University, he brings a strong educational background to his entrepreneurial endeavors. Outside of his professional life, Tyson is a devoted father of five, who cherishes time spent with his family, especially when they're all enjoying America's pastime on the baseball field.