Top 27 Dental Industry Trends & State of Dental in 2023
Are you prepared for dental industry changes in 2023?
This post was originally published August 13, 2015, and updated February 18, 2023.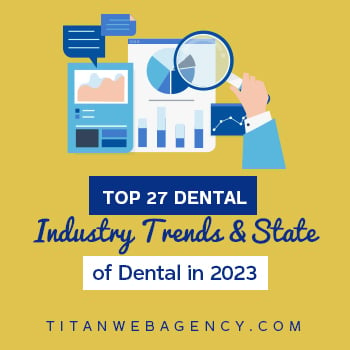 At Titan Web Agency, we work with some of the nation's top dental practices. We consider it our responsibility to stay on top of the latest dental industry trends and what they mean for our clients.
As the new year has already begun, it is time to review the current trends in dentistry for 2023 and how they'll impact your marketing.
State of Dental 2023
NexHealth conducted a survey and released a report about the state of dentistry in 2023. Here are some key takeaways that we feel are relevant to what dentists and dental practices can expect this year.
Economic Optimism
While the overall state of the economy is widely viewed as less than ideal, NexHealth's survey has revealed that a majority of dentists and dental practice owners feel optimistic that they will grow in 2023, attracting more patients and earning more profits than they did in 2022.
This year's report focuses on practices that NexHealth has identified as elite, specifically those that experienced 20% growth (or more) in 2022.
While some practices are still recovering from the financial impact of the COVID-19 pandemic, many report that they have rebounded.
57% of all dental practices say they anticipate some revenue growth in 2023.
63% of elite practices say they expect to see another year of 20%+ growth.
45% of practices that experienced declining revenue in 2022 expect 2023 to be better, saying that they anticipate some growth over the course of the year.
These numbers reveal a significantly optimistic outlook within the industry regardless of the predictions for the economy as a whole.
The Role of Patient Loyalty in Growth
While this year's survey revealed that 40% of practices don't know whether patients were more or less loyal in 2023 than before the pandemic, there are still indications that patient loyalty and retention are essential for growth.
The top practices surveyed reported that 80% of their patients returned for multiple appointments during the year.
It's worth noting that the second biggest concern for dental practices in 2023 is appointment volume. It's clear to us that a focus on patient retention and loyalty can be useful in increasing patient volume while being more cost-effective than attracting new patients as well.
Staffing Concerns
At the top of the list of ongoing concerns for dental offices was the issue of office staffing. A whopping 42.29% of survey respondents reported that staffing is a concern.
One of the issues is that a decreased demand for dental services during the pandemic has made it difficult for dental practices on all sides to hire and retain adequate staff without overspending.
Since most practices anticipate significant growth in 2023, we anticipate more competition for skilled dental employees, including dentists, hygienists, and dental assistants.
Survey Demographics
To help you interpret the survey results, here's a breakdown of the demographics of those who responded:
62% dentists
26% practice owners
9% office managers
3% other
83% of respondents were in general dentistry, with 5% in pediatric dentistry, and the remaining 12% coming from orthodontics, periodontics, endodontics, and cosmetic dentistry.
What Elite Practices Do to Foster Growth
In the report, these trends emerged to identify what elite practices do to maximize their growth.
Minimize cancellations: 70% of elite practices report fewer than 10 cancellations per week.
Maximize efficiency: 55% of elite practices say their dentists see 11 or more patients per day.
Improve communication: 92% of elite practices use patient communication technology while only 32% of negative growth practices do the same.
It's worth noting that issues like rescheduling, appointment reminders, and paperwork can be addressed with the use of dental practice management software.
The Number One Patient Complaint in 2022
We'd be remiss if we didn't mention patient complaints, which can get in the way of practice growth if not addressed.
According to NexHealth, the top patient complaint in 2022 was that it was too difficult to reschedule appointments when necessary.
The numbers indicate that patients want the same level of freedom and flexibility in dentistry that they find in other areas of their lives.
The other top complaints were as follows:
The cost of dental services is too high.
Too much paperwork to complete.
Lack of appointment reminders.
Too much time in the waiting room.
Outdated dental office or equipment.
It's worth noting that issues like rescheduling, appointment reminders, and paperwork can be addressed with the use of dental practice management software.
How Dental Software Can Transform Your Practice
Choosing the right dental software can transform your practice by allowing patients to book or change appointments easily, make on-time payments, and help your staff work efficiently.
Patients want to book online, so it's sensible to choose software that will allow them to do so. The same is true of streamlining the payment process. Automating processes can make your office more efficient and leave you free to treat more patients.
The Four "Deal Breakers" for New Dental Software
One of the questions the survey asked had to do with the necessary features of new dental practice management software.
The right dental software can help any practice attract new patients, but what features do dentists consider deal-breakers? There are four features that, if absent, would rule out software.
Security and reliability: The survey respondents put security and reliability at the top of their lists. Patient information must be protected, and the software must work reliably and with minimal problems.
Ease of implementation and management: Adopting any new software requires time and effort, so dentists are more likely to choose software that makes onboarding and management easy.
Excellent customer service: At a time when the consensus is that focusing on patients is essential, it's not surprising that dentists expect top-notch customer service from software companies. Dentists can't support their patients if they aren't supported.
Integrations: Many dental offices use software and tools for a variety of purposes. Respondents made it clear that they prioritize dental software that integrates seamlessly with the tools they're already using.
Items further down on the list included cost, new features, and brand recognition.
Where to Invest to Increase Patient Engagement
Respondents to the NexHealth survey mentioned social media and patient education as the two of the top areas where they plan to invest money in to grow their practices.
Social Media
80% of respondents said they used at least one social media site to promote their practices. The most popular was Facebook, with 83.71% of respondents saying they use it. The next most popular in order are Instagram at 56.57%, LinkedIn at 23.71%, and TikTok at 8.41%.
Patient Education
Second place went to patient education, with 46.67% of respondents reporting that patient education was the single most important factor in keeping patients engaged and returning to their practices.
Other factors that impacted patient engagement and retention were shared decision-making, aftercare, early engagement before the first appointment, and discounts or incentives.
How to Emulate Elite Practices in 2023
How can your practice become an elite practice and capitalize on increased growth in 2023?
Prioritizing online booking and rescheduling: Only 26% of survey respondents say their patients can book online. Most of those are practices with high patient volume, while smaller practices are lagging.
Using patient experience software: Patient portals are something today's dental patients expect. They want to be able to schedule or cancel appointments online, view their dental records, pay their bills, and check the status of claims.
Ultimately, dental patients want to have as much freedom and agency as possible, combined with clear communication with their dental providers.
Dental Industry Statistics
Now, let's look at some statistics about the dental industry in 2022 that may help us understand what's coming in 2023. The first thing you need to know is that the dental market in the United States is in a period of rapid growth. In 2021, dentistry was a $162.1 billion industry, including dental surgery, orthodontics, periodontics, and cosmetic dentistry. Final numbers for 2022 aren't in yet, but experts predict that the industry will continue to grow at a compound annual growth rate (CAGR) of 6.24% through 2027.
The biggest drivers of growth continue to be the following:
Cosmetic surgery
New dental technology
We also have an aging population in the US and that means there's more demand for dental services in general. Here are some other statistics to keep in mind as we head into 2023.
What these statistics show is that there's room to grow for any dental practice in the United States.
COVID-19 Pandemic Impact on the Dental Industry
We can't discuss dental industry trends without talking about COVID-19 and its impact on the dental industry. Dental practices were already accustomed to using protective gear and maintaining sterile conditions. There have been multiple studies that indicate cases of COVID-19 have remained rare among dentists and dental staff.
While dental practices in many areas experienced brief shutdowns at the beginning of the pandemic, they were able to reopen quickly because they already had significant precautions in place when working with patients, including wearing PPE.
While initial predictions about the financial impact of the COVID-19 pandemic were dire, with the ADA anticipating a 38% decline in dental revenue, the final numbers from 2020 indicated that dental revenue was down 6% for the year. The industry has experienced a return to growth in 2022.
The financial impact is clear, but we should also note that the ADA reported a study looking at the mental health of dental workers during the COVID-19 pandemic and found that rates of depression and anxiety had increased substantially during the pandemic. As of June 2021, 17.7% of dental workers reported experiencing depression and 10.7% reported anxiety, while 8.3% said they experienced both.
How Much is the Dental Industry Worth?
As we head into 2023, it's worth examining the overall worth of the dental industry and where we see it heading in the future.
According to the latest figures available as of the end of 2022, the United States dental industry is worth $162.1 billion.
That number is based on the total combined revenue of all dentists in the US.
The market experienced a growth of 6.1% in 2022. On average, the worth of the dental industry has increased by 1.9% per year since 2017.
Marketing Trends for Dental Practices
Now, let's look ahead and review the top 27 dental industry trends for the coming year.
1. Creating and Maintaining a Trustworthy Persona
A Pew Research study from 2019 revealed that the tendency to trust medical and scientific experts is often affected by politics. Certainly, the intervening years have proven that to be true and we expect that it'll continue to impact dentistry as we head into 2023.
Dental practices must establish trust with patients and maintain that trust over time. Without trust, practices have difficulty attracting new patients. While the dental industry has rebounded from its losses during the COVID-19 pandemic, dentists still need to cultivate trust to attract new patients in 2023.
Education Will Increase New Patient Registration
Many adults avoid seeing a dentist because they're worried about their ability to pay or unsure whether their insurance will cover the dental and orthodontic treatments they receive. Others avoid dental care because they fear pain. Personal safety and COVID-19 transmission play a role as well.
Part of attracting new patients is finding ways to demonstrate your trustworthiness and expertise through any fear or reservations that potential clients may have. Some ways to do that include creating videos, blogs, and other educational content to inform patients about what to expect if they choose your practice.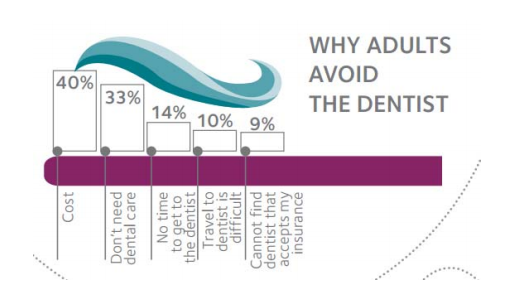 Why Adults Avoid Going to the Dentist
A new year means new opportunities to promote services and products to adults who have been avoiding making dental appointments. It's not uncommon for adults to postpone treatments due to an inability to pay or a belief that they don't need treatment. In addition to needing routine care, these patients may also require catch-up care.
A new and robust content marketing campaign can help you get in touch with patients who have not seen you in a while and attract new dental patients to your practice. You may decide to use a combination of dental SEO marketing, email marketing, blogging, social media marketing, and search engine advertising to build authority and trust with your patients.
2. Online Reviews Impact How Patients Select Dentists
Patient referrals and reviews are some of the most powerful marketing tools you have. You need to use your online review system to its maximum potential and encourage patients to leave online reviews. Reviews are important because they help you build authority and trust.
Let's start with some statistics. Here's what you need to know about what your patients think about online reviews:
72% of consumers read online reviews before choosing a healthcare provider.
72% also said they preferred providers who received at least four out of five stars in their reviews.
50% of patients read 10 or more reviews before choosing a provider while 23% read 20 or more reviews.
65% of patients say that it's important that providers respond publicly to patient reviews.
Most patients would like to be able to message a provider or schedule an appointment directly from the provider's Google Business Profile.

Some dentists don't bother monitoring online reviews because they think if a patient has a problem, they'll hear about it. But in today's business world, you need to be vigilant about how you treat your patients, or else they will end up complaining online.
Having negative reviews can drive patients away. 94% of consumers say that a negative online review has convinced them not to choose a business and four out of five say that reading negative reviews has made them change their minds about a business. There are no statistics available specific to dental practices, but it's a safe bet that having negative online reviews could be driving patients to your competitors.
In 2023, dentists need to think not only about negative reviews but about how they'll be perceived if patients see no response given to negative feedback online.
The takeaway here is that reviews matter and your engagement with those reviews during 2023 will impact the success of your dentistry business. Patients are leaving reviews for medical providers now more than ever before, and you can take advantage of that by monitoring your reviews.
For this reason, online review management for dentists is something that you need to include in your marketing strategy.
The bottom line: you should monitor your online reviews. Some of the most popular review sites are Google, Facebook, and Yelp. For dental reviews, you should also check out 1-800 Dentist, CareDash, and Dentists.com.
You can even get ahead of the trend by getting in the habit of asking patients to review your practice when they check out after an appointment. Training your staff to ask this of patients can increase your positive reviews and help you monitor and improve patient satisfaction.

BONUS: Get More Reviews Than You Ever Thought Possible (+ a copy and paste review request email you can send out to patients to start building your reviews today!) GET ACCESS NOW
3. The Rising Value of Convenience
We have seen a burgeoning movement to treat dental patients like consumers. It's a recognition that in most cases, patients have many options when they choose healthcare providers. For that reason, we anticipate that 2023 will continue the trend toward prioritizing convenience for patients.
Today's patients expect to access services around the clock, get help when they need it, and communicate directly with dentists. That's why convenience is one of several hot topics in dentistry and one of the latest trends in the dental industry.
Convenience in dentistry could mean any of the following things:
An online portal that allows patients to schedule appointments online, ask questions, and fill out intake paperwork at their leisure.
Expanded office hours to allow patients to come in at the times that work best for them, including early mornings, evenings, and weekends.
Allowing patients to pay online or from their mobile devices.
Adding additional services to give patients an all-in-one stop for their dental and oral health care needs.
We recognize that convenience for patients may come at the expense of convenience for you, but the reality is that there's a reason that convenience is one of the ongoing trends in dentistry. Your competitors are likely addressing convenience as the 800-pound gorilla in the room, and you'll need to do the same if you want to keep up.
Some of the keys to providing convenience include call tracking and website maintenance because both of these things empower patients to manage their dental health.
4. 3D Printing: The New Normal in Dentistry
Not only is 3D printing still on the rise in the dental industry, but it's also up and coming in technological sectors and the business world.
2022 saw an increase in the use of 3D printing by dentists and that's a dental industry trend we expect to continue throughout 2023. 3D printing uses innovative materials such as resins, and also increases the speed of creation for custom dentures, crowns, and more. With 3D printing, these can now be made in minutes instead of in days or weeks.
While 3D printing has been around for years, possible applications are still coming to light in the dental industry. What started as a lab tool has blossomed into something that can be used in all aspects of general dentistry, implantology, and prosthodontics, and even to create custom devices to help patients with sleep apnea.
As of 2022, 3D printing was responsible for over three billion dollars of revenue in the dental industry. That number is expected to increase to $4 billion in 2023 and quadruple by 2028.
When it comes to 3D printing, a resin is commonly used in dental practices because it:
Provides an excellent finish with the capability to produce the fine feature details that are required for dental devices.
Has the potential to be used for both short-term and long-term dental solutions.
If you don't have a 3D printer in your practice, now is the time to think about investing in one. Before long, dental patients will expect quick delivery of prosthetics made with 3D printers and you'll be better served once you embrace this technology in your dental practice.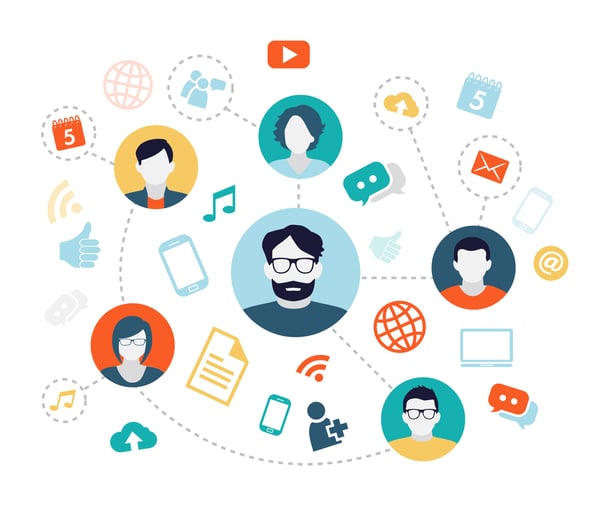 5. Staying on Top of Changes in Social Media
Dentists are not the only professionals seeing a downturn in their social media marketing results. Social media platforms have made changes to their algorithms, causing businesses to suffer the consequences. Looking ahead, many dentists are still trying to recover from those changes. An example is Facebook's change to prioritize family and friends in the news feed, something that has greatly reduced followers' interactions with dentists.
On top of that, some people are feeling overloaded by social media and have either reduced their use of it or deleted their accounts altogether as a "detox." The only two social media platforms that are experiencing significant growth as of the end of 2022 are TikTok and Reddit.
Facebook and Instagram
The biggest and most persistent change that continues for dental professionals is that if you want your posts to be seen, you'll need to pay to boost them. You can still maximize your reach on Facebook by taking some time to analyze the performance of your past posts and figure out who your target market is. While Facebook has not been experiencing much growth, there is a higher level of engagement with stories and reels.
Facebook and Instagram Stories are a form of ephemeral content that is useful for marketing because it encourages current and prospective patients to engage with your content as quickly as possible since it won't be around forever.
Facebook Reels offer the option to create short-form videos that include visual effects and music. Reels may also be created on Instagram. You can share reels from one platform to the other, but commenting will be enabled only on the platform where the reel was created.
Reels appear in the feed and are suggested based on what the algorithm identifies as the user's interests. They can be useful for sharing snippets of information or brief glimpses of your practice.
Instagram and TikTok
There's growing evidence that Generation Z patients are more interested in Instagram and TikTok than they are in traditional options for finding service providers, including Google Search and Google Maps.
You'll still need to prioritize Google to keep your practice in front of older patients, but you may want to consider investing some of your marketing budget in TikTok or Instagram in 2023 to keep up with trends and attract younger patients.

6. Optimize for Voice Search
The dental industry is quick to embrace technology when it can be used in treatments – 3D printers are an example – but dental practices can also be notoriously slow in staying on top of digital trends. One of the most important ongoing trends in dentistry in 2023 is continuing to optimize for voice search.
Research shows that more than 71% of consumers prefer voice search over typing and more than 40% of users regularly use voice search on their mobile devices. This means that dentists must embrace voice search and find ways to optimize for it.
Some key things you can do to get your website voice search ready include:
Focus on natural-sounding language
Assume that most queries will be questions
Optimize for long-tail keywords, including questions
Answer questions clearly and concisely on your website
Think about user intent and provide the best user experience possible
Remember that web users can be impatient. When they ask a question, they expect to find the answer quickly and easily. If your site doesn't provide the answers, they'll move on to one of your competitors' sites.
7. Personalized Content
Personalization is a big trend in marketing in general and it's particularly important in healthcare marketing. According to Piesync:
"Marketing personalization means interacting with your audience and customers in a way that feels personal and human, taking into consideration their likes, preferences, and interests."
There are few "products" that people feel more of a personal connection to than healthcare, so it's not surprising that dental practices are embracing both automation and the personalization options that come with it.
Personalization can take many different forms. You might personalize content by:
Using subscribers' first names in email greetings
Allowing visitors to your website to choose the content (another term for this is adaptive content).
Targeting potential patients with specific ads based on their behavior on your website or their location, age, or past visits.
Creating groups on Facebook and sharing targeted content that's tailored to the preferences of the group's members.
The more your target audience feels that you understand their needs when it comes to dental care, the more likely they are to choose your practice the next time they need a dentist.
8. Focus on the Patient Experience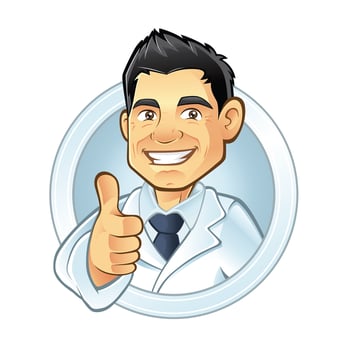 Personalization isn't the only way to make your patients feel special. Even though there is a need to fill dental health gaps in North America, dental competition can be fierce. Overcrowding and population issues in certain areas mean that dentists must see many patients in a day. With the knowledge that consumers are particular about which healthcare providers they choose, some dental practices are becoming hyper-focused on creating a special experience for their patients to differentiate themselves from their competitors.
Offering spa services is one way to pamper your patients and make them feel valued. This was a trend going into 2022 and we expect that to continue. It might seem odd to think of a visit to the dentist as being luxurious, but there's a growing trend toward things such as concierge service and massages to make patients feel comfortable.
You may also decide to try some of the following dental marketing ideas to help patients look forward to visiting your practice.
Add video content in your waiting area, including a mix of entertainment and educational content for patients of all ages.
Allow patients extra time with their dentist to talk about their dental history, treatment, and future, at an additional cost. (This option could be part of a larger concierge service package that you offer to patients).
Create a system to contact patients when you are running behind. This can improve their experience by minimizing their time in your waiting room.
These are just a few examples to consider. The key is to find ways to make your practice stand out from others in your area. The additional services and perks you offer should be tailored to your patients. For example, a family dentist might focus on making the waiting area kid-friendly and providing services to help parents prioritize their kids' oral hygiene.
Offering luxury services can help you increase patient loyalty and attract patients who are willing to spend money on optional cosmetic treatments.
9. Rise of the Dental Simulator
One of the most exciting technological developments in the world of dentistry is the increased use of dental simulators in both diagnosis and patient education. In 2023, the use of dental simulators is anticipated to grow by 8.9%.
Simulators may be used to replicate hard and soft tissue and aid dentists in providing a more accurate diagnosis for their patients.
One example of the potential uses of a dental simulator is illustrated by Align Technology's launch of the Invisalign Outcome Simulator Pro, which can show patients what their new smiles will look like if they use Invisalign.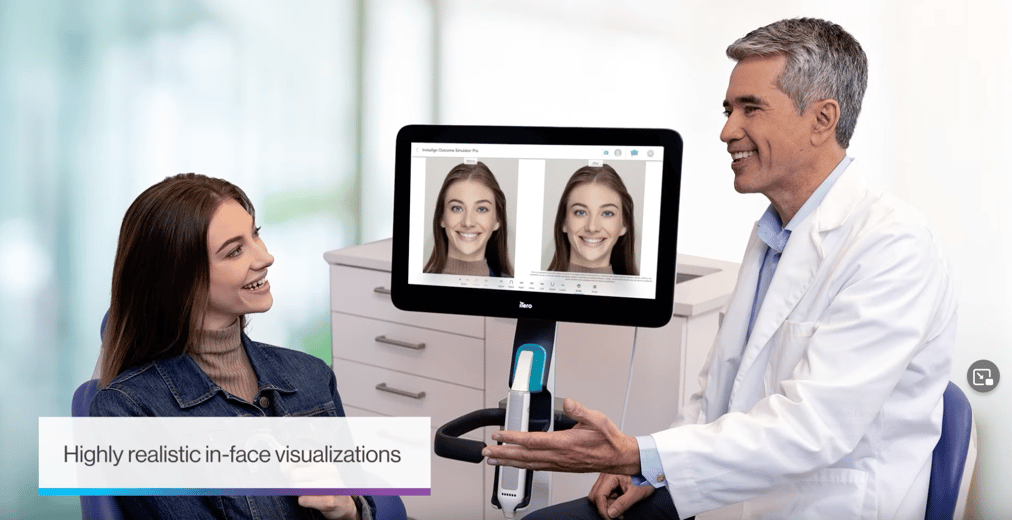 Dental simulators are also useful in creating a virtual reality environment where dental students can learn remotely. It can create a clinical diagnosis and treatment environment that provides a high level of realism.
10. Laser Dentistry
One of the most exciting patient care trends in the dental industry is the rise of laser technology. Before laser dentistry, routine dental care such as filling cavities and repairing damaged gums required invasive and often painful treatment. The potential of experiencing pain is a deterrent to patients who are nervous about visiting the dentist and can cause them to delay care.
Laser dentistry is in a period of intense growth that is expected to continue for several years. According to an article in BioSpace, the laser dental industry is projected to reach $345.1 million in 2028. The most used laser technology is the diode laser, which is a portable and cost-efficient option for minimally invasive oral surgery.
Technologies are best when they address problems that can hold dental practices back and laser technology is no exception. Laser dentistry can eliminate cavities with little or no pain. It can also kill bacteria in the cavity, making it less likely that a patient will experience complications because of tooth decay.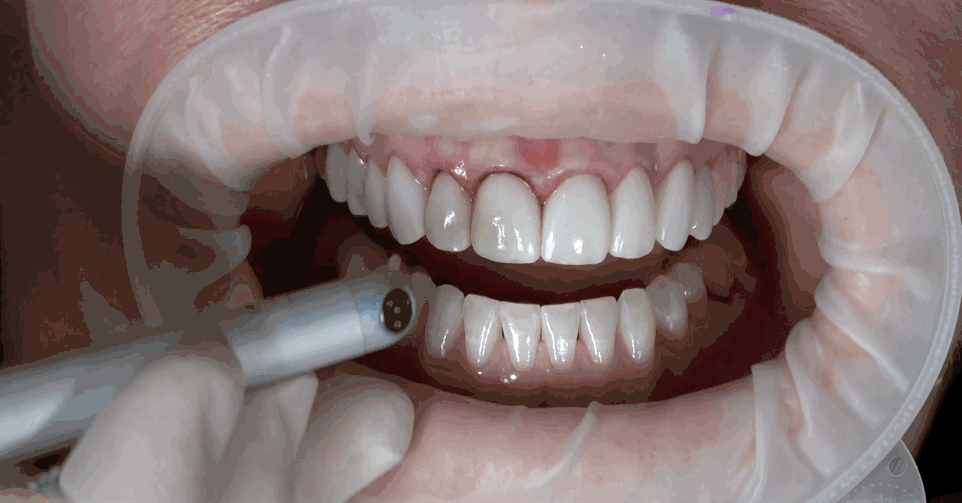 The advantages of laser dentistry in patient care are:
Decreased need for sutures
Less bleeding
Little to no pain
Reduced risk of infection
Faster healing
If your practice uses laser dentistry for routine dental procedures, you should mention it on your website and in your social media marketing. This is an especially good tactic if you want to attract new patients since the promise of painless dental treatments can help reluctant patients get over their fear of going to the dentist.
11. AI is Changing Dentistry
Artificial Intelligence (AI) use is on the rise in nearly every industry, and it's one of the dental industry trends we expect to see in 2023 and beyond. While there are certainly some concerns about using AI with patient treatment, when implemented properly, it improves the patient experience. It can also help your dental practice provide top-notch patient service around the clock.
Patient interactions aren't the only potential use for artificial intelligence in your dental practice. It can also be used for things such as diagnostics, virtual dental assistants, and even smart toothbrushes, which can give a dentist information about their patients' oral hygiene habits and point in the direction of potential treatments.
Some of the emerging trends in AI for 2023 include the following:
The use of AI to correlate and combine tests to arrive at an accurate diagnosis.
The use of AI-powered nano-detectors to identify biomarkers in soft tissue.
AI-powered wearable sensors that allow dentists to identify health risks.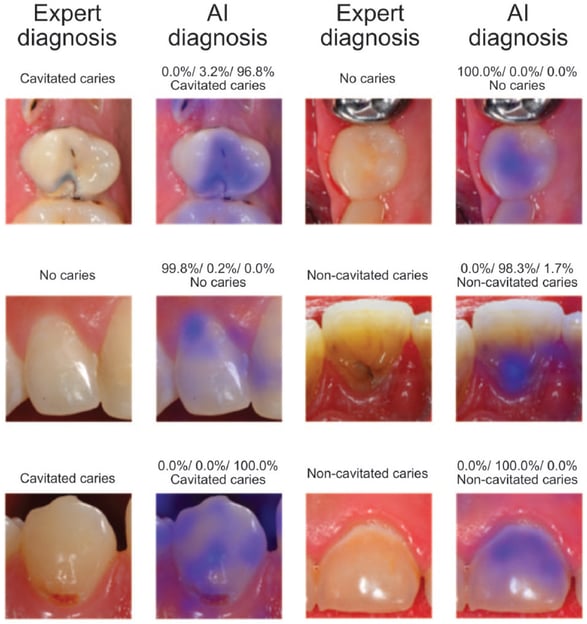 AI vs Human Dentists Caries Diagnosis Study Results
If you decide to incorporate artificial intelligence into treatment and the patient experience, you'll need to prioritize HIPAA compliance, ensuring that you educate both existing and new patients about how you intend to protect their privacy when using artificial intelligence in your practice. We expect to see the dental industry continue to embrace artificial intelligence in 2023 and beyond.
12. Interest in Teledentistry Continues to Grow
One dental trend that has been most useful during the COVID-19 pandemic is telehealth. Dentists and other healthcare providers have turned to technology to help them interact with patients when the patient cannot safely see the dentist in person.
The increase in teledentistry, thanks to the COVID-19 pandemic, has prompted the ADA to issue a complete policy on both teledentistry and live video. Some patients may prefer virtual appointments; if you decide to see patients virtually, it's your responsibility to provide a consistent level of care, properly document procedures, and protect patients' privacy by using HIPAA-compliant video conferencing software.
There are a couple of trends for 2023 that relate to teledentistry.
Dental apps such as Grin may be used to assess patients' teeth remotely by using a smartphone camera.
Schools and school districts are using teledentistry to evaluate children's teeth and identify issues, particularly in remote areas where access to dental care may be limited.
Compared to other trends in dental industry technology, there's a limit to what you can do with teledentistry. For obvious reasons, you can't provide direct care remotely. You can, however, offer consultations, offer self-care advice, and ascertain whether an in-person visit for treatment might be necessary.
Telehealth can also be useful for evaluating new patients and minimizing the time they spend in your office.
13. Nontraditional Diversified Services
While dental hygiene and dental treatments are still and will remain the primary focus of most dental practices, there's a dental industry trend toward offering nontraditional diversified services to patients. Some examples include Botox and dermal fillers to smooth wrinkles, and even small stitches to tighten skin.
As many as 18% to 20% of all dentists in the United States may have received some training in these nontraditional cosmetic procedures, but they're not a good fit for every practice. If you specialize in family dentistry, for example, your cosmetic offerings might begin and end with tooth whitening.
However, dental practices that offer a wide range of cosmetic dentistry procedures might find nontraditional services to be one of the most appealing trends in dentistry in 2023 and beyond. Also, it's something that could mesh well with personalized and concierge services.
14. Influencer Marketing
Influencer marketing is a dental industry trend that offers a new way to connect with patients on social media. A social media influencer is someone with a large following who, in return for payment, will mention and recommend your practice to their followers. While most influencer marketing happens on Instagram, it may also be used on Facebook and TikTok.
Here are some facts and figures to help you see the potential you could unlock with influencer marketing:
60% of marketers say that influencer marketing performs better than other types of marketing.
61% of consumers trust influencer recommendations more than brand recommendations.
Micro-influencers are likely to be the best investment for dental practices in 2023; 65% of users who see an influencer recommendation will go on to visit a recommended brand's app or website.
The influencer marketing sector is expected to reach $4.62 billion in 2023.
The key to using influencer marketing effectively is to know which influencers are suited to speak to your target audience. In general, you should look for influencers who are knowledgeable about dentistry, and who have a high degree of likeability and trust with their followers. Another trend in 2023 is the emphasis on diversity, equality, and inclusion in influencer marketing, so keep that in mind when choosing influencers to promote your practice.
15. SNACKABLE Short Video Content
Video marketing continues to be impactful and essential for dental practices and will continue to be so into 2023. One change that has become increasingly popular is the rise of "snackable" short video content.
On Facebook, Instagram, and YouTube, there's a growing demand for video shorts that last a minute or less. These videos are highly consumable because viewers can simply swipe through to see the next video; that's why we call them "snackable."
According to AdWeek, 59% of consumers watch videos that are less than 60 seconds long every day, so it's clear that the market is there for dentists who want to put some of their marketing budget into snackable content.
16. Text Message Marketing
Text marketing was one of our dental industry trends for 2022 and it continues to be popular thanks to its convenience and high ROI. Text messages are far more likely to be opened than emails, with 85% of smartphone users reporting that they open texts within five minutes of receiving them.
One of the dental industry trends that we suggest you implement is using text messaging to send appointment reminders. 70% of patients say they prefer to confirm appointments via text, but only 55% of businesses use text messaging.
Considering that one of the biggest headaches for dentists is canceled or missed appointments, it's surprising that more practices haven't adopted SMS marketing. You can capitalize on this dental industry trend by:
Collecting mobile numbers from new and existing patients.
Adding a field on your intake form to allow new patients to opt-in for text messaging.
Implementing appointment confirmations and reminders via SMS messaging.
Services such as Switchbird allow you to build your text list and let patients and potential patients text you. You can also set up a chatbot to answer their most frequently asked questions.
Considering the number of dental patients and dental practices that rely on technology, it's surprising that more dentists aren't incorporating text messaging into their digital marketing strategies.
17. Dental Group Practices
The average dental school graduate carries $304,824 in student loan debt. That's a huge dollar amount and a huge burden. It's also a clear indication of why group practices are one of the latest trends in dentistry.
It's expensive for new or established dentists to open independent practices. Commercial rent prices are always high, and it can be out of reach for an individual dentist to afford to pay rent, buy and maintain equipment, and pay their staff.
That's where group dentistry comes in as an ongoing dental trend. By banding together with other dentists, it's more affordable to open a practice, attract new patients, and maintain an attractive and welcoming dental office that is equipped with the latest technology.
While final numbers for 2022 are not yet available, estimates are that dentists recouped tens of billions of dollars by selling private practices and creating dental group practices.
If you are considering selling, or purchasing a dental practice, be sure to read our blog post: Dental Practice Transitions: A Guide for Successful Dental Office Transitions.
18. Tap into the Power of Nostalgia Marketing
There's no denying the collective spending power and economic impact of Millennials and one thing that they're moved by is nostalgia. In a world that's fraught with uncertainty, it can be intensely comforting to look to the past and remember it.
Nostalgia has always had power because it relates to emotion, but nostalgia marketing started trending during the COVID-19 shutdown when the use of nostalgic keywords increased by 88%. People were craving comfort and security and the use of these words helped companies connect with consumers by providing what they wanted.
The key to using nostalgia marketing is to research to make sure that you're getting the period right for your chosen audience. Then, create content that reflects the colors, designs, and, most importantly, the feeling of the era you're trying to capture.
19. Going Green in Dentistry
Dentists and other healthcare professionals are as concerned about the environment as anybody else. Green dentistry is one of the dental trends that gained momentum in 2022 and is expected to continue throughout 2023 and beyond. Green dentistry is the use of natural products that have a minimal impact on the environment.
The ADA has created a list of ways that dentists can make their practices more environmentally friendly. This list includes:
Using organic or environmentally friendly scrubs
Reducing or eliminating the use of aerosols
Designing practice layouts to maximize natural light and ventilation
Using eco-friendly sterilization products and procedures
Using natural cleaning products in the office
Stocking all-natural oral care products and encouraging patients to use them
A lot of patients, particularly those who are Millennials and Generations Y or Z, are likely to prioritize businesses that align with their beliefs. Making your practice green can help you attract new dental patients to your dental office.
20. Augmented Reality Experiences
Many adult and young patients dread a visit to the dental office. As a dentist, you naturally want to create a soothing and welcoming atmosphere for all patients, particularly those who are anxious.
One of the dental trends that can help with the issue of patient anxiety is the use of augmented or virtual reality. Research indicates that using VR can reduce pain and anxiety in patients. In some cases, it may even eliminate the need for pain medication or sedation.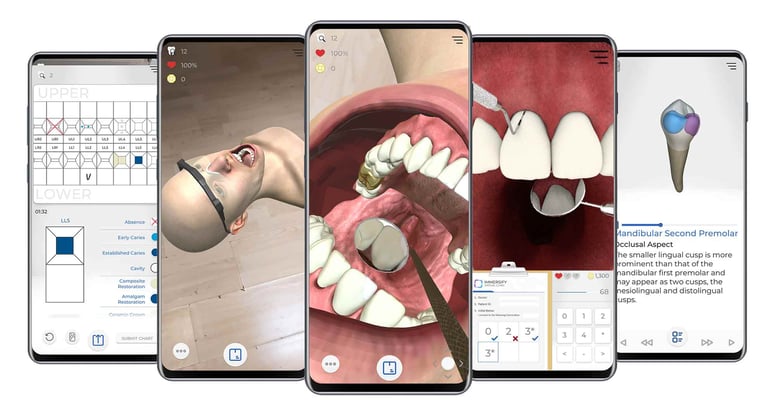 Just as some dentists have found that offering sedation dentistry is a good way to attract patients who might have anxiety related to dental care, virtual reality can be a tool to help patients overcome their fears and engage in better oral hygiene. We anticipate that the use of VR in dentistry will continue to increase in 2023.
21. Patient Support Chatbots
It wasn't that long ago that chatbots seemed as futuristic as flying cars. While final numbers are not yet in for 2022, estimates are that between 75% and 90% of all healthcare queries during the year happened without a human agent. 40% of consumers are willing to use a chatbot to get quick service in an emergency.
Many dentists have been slow to use chatbots because of concerns over patient privacy and HIPAA regulations. However, technology has kept up with the demands and it's now possible for dentists to launch a dental chatbot while still preserving their patients' privacy. Experts believe that the global healthcare chatbot market will be worth more than $967.7 million by 2027.
Chatbots can be used by dentists in a variety of ways, including:
Chatbots may be installed on your website and some patient portals come with chatbots included. You may also want to include a chatbot on your social media sites, especially on Facebook where Messaging continues to play an important role in patient support. They provide a safe way to enhance dental care and provide a quality patient experience. Of course, you'll need to make sure that any chatbot you use is HIPAA compliant.
ChatGPT
ChatGPT is a new AI tool created by OpenAI. It's still in the testing phase, so it's free to the public. Although it was just launched in November of 2022, it attracted over a million users in its first week and is expected to revolutionize the capabilities of chatbots.
22. Emergence of Dentistry Apps
You already know that your dental website is the hub of your online presence, and no trends can change that. However, consumers increasingly expect the businesses they frequent -- including dentists -- to incorporate mobile apps into their digital marketing.
There are many reasons to create a mobile app for your patients. An app can help you do the following things:
Provide information about oral health and dental care to your patients.
Offer loyalty programs that incentivize patients to try new services or refer their friends to you.
Inform your patients about new technology, including 3D printers and laser technology that can help them receive better care.
Streamline the process of booking appointments or rescheduling.
Provide better overall service to new and long-term patients.
Keep patients in the know about trends and other information that may be useful.
Creating a mobile app can help you connect with patients between visits, provide better care in and out of the office, and create an experience that is convenient to your patients' needs.
23. Explosion of User-Generated Content
One of the biggest ongoing trends in social media marketing is the explosion of user-generated content. User-generated content encourages your social media followers to share images and information about themselves related to your practice and services.
The following numbers will give you an idea of how impactful user-generated content can be.
92% of people say they prefer referrals from people they know over any other source.
Consumers trust user-generated content 9.8 times as much as they do influencer content.
79% of people say that their purchasing decisions are highly influenced by user-generated content.
Millennials create 70% of user-generated content.
Brand engagement increases by 28% when user-generated content is incorporated into the marketing mix.
Only 16% of brands have a strategy to incorporate user-generated content.
The numbers make the importance of user-generated content clear. You can encourage your patients to share before and after photos of themselves. This strategy is most effective with cosmetic dentistry since people are usually excited to share the results of whitening and straightening procedures.
24. Use of Gamification to Improve Patient Engagement
The use of gamification in education is growing and with good reason. There's plenty of research showing that students who participate in gamified learning are more engaged and active than those who learn without gamification. While you might not think of your dental patients as students, they're students of oral hygiene (or at least, they should be).
A 2020 study examined the effect of gamification on the oral health and hygiene of children who used dental care mobile apps. The researchers concluded that gamification did lead to improvement in oral hygiene, although they noted that more research and app development would be required to fully capitalize on the potential of gamification.
The gamification market in the US was worth $13.44 billion in 2022 and is anticipated to grow to $96.8 billion by 2030. The opportunity for dental practices is clear. Creating an app that allows your patients to earn points and rewards for things like brushing their teeth, flossing, making a new appointment, and so on, can encourage good oral hygiene and increase patient retention.
One example of gamification in dentistry is the MyTeeth app, which encourages kids between the ages of one and nine to brush their teeth regularly and well.

The good news is that creating an app doesn't need to be expensive or time-consuming. Also, as we noted above, today's patients expect businesses to have mobile apps, so incorporating gamification into your app is a smart move as we progress into 2023.
25. Social Responsibility Marketing Goes Mainstream
Another trend that has grown in importance since the beginning of the COVID-19 pandemic is social responsibility marketing. Increasingly, consumers, particularly Millennials and younger generations, put a lot of emphasis on choosing brands that take a stand on social issues. The statistics support that conclusion: 77% of Millennials engage with their favorite brands on corporate social responsibility. Contrast that with the overall engagement rate of 53%.
Brands that do social responsibility marketing correctly choose issues that are relevant to both their brand and their audience. For example, Tom's is a shoe company that donates one pair of shoes for every pair their customers buy.
Dental practices can do the same by highlighting the importance of getting vaccinated and, as noted above, using green products. Speaking out about an issue that affects the health and well-being of everyone in the world is something that dentists can do with great authority.
26. Growth of Geofencing
Geofencing uses mobile and GPS technology to push notifications, offers, and text messages to people based on their physical location and proximity to a business. With smartphones and tablets outpacing older mobile technology, it's easier now more than ever to reach out to patients where they are – and specifically, when they are in your area.
Here are some marketing statistics that are relevant to the rise of geofencing.
Geofencing is compatible with 92% of all mobile devices.
75% of people prefer to receive offers via text.
Response rates from texts are 209% higher than for phone calls.
Texts have a 99% open rate.
81% of Android users opt-in via push notification, while only 51% of iOS users do.
Geofencing can be useful for dental practices as a way of reminding people that they're due for a cleaning or advising them of new services that you offer at your practice.
27. Representation and Inclusive Marketing Matters
Thanks to massive protests in 2020 and 2021, the rise of inclusive marketing is a continued trend. People are eager to support diverse businesses. Here are some statistics to show why the rise in inclusive marketing has been so significant.
70% of consumers expect brands to be socially aware, and that includes inclusive marketing.
15% of Americans live with a disability
The percentage of the US population that identifies as non-white has been steadily increasing.
According to Microsoft Advertising, 70% of Gen Z consumers prefer to do business with brands that use inclusive marketing. A Facebook survey revealed that 54% of users don't feel culturally represented by advertising, and 71% expect to be represented.

Source: ADEA
The chances are good that you have seen changes in the representation within your practice. According to the Oral Health Workforce Research Center, the number of women in dentistry increased by nearly one-third from 2013 to 2018, the last year for which numbers are available.
In 2022, Google announced the addition of an Asian-owned attribute to its business search function. They have already incorporated attributes for woman-owned businesses and Black-owned businesses, and other attributes will likely follow.
Even if your dental practice isn't owned by a woman or person of color, you still need to think about inclusive marketing. That means choosing images that reflect the diversity of your patients and directing your marketing efforts at specific groups that are underserved in dentistry.
Challenges Experienced by Dental Practices
All dental practices face challenges, and running one is the biggest challenge of all. Of course, your primary concern is your patients' oral health, but you also need to consider managing your staff, staying updated on changes in the dental profession, and dealing with dental insurance companies. It's a lot for anybody to do, and it shines a light on the challenges facing every dental practice in 2023.
For dental practices in the United States to succeed in an increasingly competitive marketplace, they must provide top-notch care to their patients. That means not letting the issues they face get in the way of optimizing the patient experience to ensure that current patients keep coming back and new patients find their way to your door.
At Titan Web Agency, we work with dentists and healthcare professionals every day. We make it a priority to understand potential problems in the dental industry and how they impact our clients.
With that in mind, let's review some of the challenges that American dental practices are likely to face throughout 2023.
Recruitment Challenges
Recruitment has been a challenge in many industries and has become increasingly difficult as a result of the COVID-19 pandemic.
According to the ADA, more than 90% of all dentists have reported that recruiting new dental hygienists has been extremely challenging, and the numbers are nearly as high for dental assistants.
This means that in 2023, dental practices need to prioritize creating a positive work environment for employees and reviewing compensation to be competitive with other practices.
Staffing Shortages
Staffing shortages have been an issue throughout 2022 and are related to the staffing challenges being experienced by many dental practices.
The ADA has reported that staffing shortages have caused an 11% reduction in practice capacity in 2022. Their study also revealed that while practice schedules were fuller than they have been, they are still operating below capacity. In February 2022, the average capacity of dental practices was 83%.
It's for this reason that we encourage dental practices to focus on employee retention while doing what they can to recruit new, skilled employees.
Insurance Billing Management
Insurance billing can be time-consuming and expensive, and take precious time away from providing health care to your patients. This makes it one of the largest issues that most dental practices face. Part of the problem is that most dental offices need to manage bills for multiple insurance carriers.
The challenge of insurance billing management can be overcome by:
Creating detailed claims processing guidelines.
Staying updated with coding changes for dental procedures.
Collecting full copays from patients when they visit.
Creating detailed claims processing guidelines.
Dental practice management software can help you manage insurance billing efficiently. Some dentists employ a dental billing specialist whose sole job is to manage insurance billing and claims.
Corporate Dentistry
Your practice needs to retain existing patients and attract new ones. The rise of corporate dentistry can make both jobs difficult as nationwide dental chains are making it more difficult for local dentists to stay afloat.
The dental profession has historically operated on a local basis, but new corporate business models provide a challenge to small providers. Here are some ways you can help your practice stand out against corporate competitors:
Use social media posts to underscore your local ties by connecting with people in your area.
Encourage patient reviews and collect testimonials to boost your online reputation.
Emphasize your ability to connect with people on a personal level.
Use word-of-mouth advertising to increase your dental practice name recognition in the community.
You may not be able to compete with corporate dentistry when it comes to prices, but you can offer a level of personalized service that they cannot.
Impact of Inflation on Dentistry
Small business owners, including dentists, have suffered because of the COVID-19 pandemic. While vaccines are now widely available, the emergence of new variants and ongoing vaccine resistance in some areas means that dental practices must continue to be vigilant.
Preliminary research indicates that people are likely to be warier about potential pandemics in the future than they were before COVID-19. For that reason, you need to be prepared to accept elevated operating costs as COVID-inspired sanitation and protection procedures become the norm.
It's worth noting that price increases in the dental industry have lagged behind inflation. For example, in June of 2022, inflation was at 9.1% but dental prices only increased by 1.9%. While it's not required for your prices to keep pace with inflation month-to-month, it is worth reviewing your Dental Fee Schedule in 2023 and implementing at least incremental increases to make up the difference.
To prepare for increased operating costs, you can:
Collect information about dental pricing in your area and prepare to raise your prices as needed.
Look for ways to reduce spending where possible.
Implement energy-saving procedures to reduce your utility bills.
Focus your marketing budget on retaining existing patients and attracting new patients to increase your profits.
Offer new services to attract high-value patients, such as cosmetic procedures or concierge services.
Keep in mind that the industry as a whole is still recovering from COVID-19 losses, so while dental spending increased by 6.4% in 2022, that's still 9% behind pre-COVID numbers.
The Proliferation of Offshore Dental Laboratories
Nearly every industry has had to cope with the availability of less expensive goods with overseas labor, and the dental industry is no exception. One of the cost-cutting trends in the dental industry is the proliferation of offshore dental laboratories.
As a practice owner, you need to balance your desire to support local and American businesses with the ability to reduce costs by partnering with offshore dental labs. It's important to remember that you may get better service and more accurate products working with someone locally for needed laboratory services.
We suggest evaluating labs carefully and choosing the option that allows you to provide the best possible dental care to your patients.
Third-Party Dictation of Fees and Treatment Plans
Insurance billing isn't the only challenge dentists face from carriers. While this isn't exactly a trend, a lot of insurance providers get involved in dental care in the following ways:
Dictating fees and reimbursement percentages for procedures, including non-covered procedures.
Specifying treatment plans for certain conditions.
Limiting dentists' ability to pursue the courses of treatment they deem to be best for their patients.
There's generally not much that dentists can do to impact the way that insurance carriers set prices and fee schedules. For example, it can be difficult for solo practitioners to negotiate with insurance companies, but there are negotiation and optimization companies that can negotiate on your behalf for more favorable rates.
The ADA has been lobbying for new laws that will increase transparency and minimize the ability of insurance companies to financially harm dentists by setting unreasonably low prices. We will keep an eye on the legislation and update this post if anything changes.
The Key to Balancing Oral Health Care with Business Concerns
Operating a dental practice has its challenges, and the issue for most dentists is determining the best way to balance high-quality dental care with profitability. When patients visit the dentist, they expect X-rays and treatments for tooth decay combined with compassionate patient care and a high level of professionalism.
Dental imaging software is an essential tool for modern dental practices. It allows you to capture high-quality images of your patients' teeth and gums, making it easier to diagnose and treat a variety of dental conditions. In this review, we compare the top nine dental imaging software solution options on the market to help you find the right one for your practice.
The current issues in dentistry we have identified here will help practice owners and others in the dental field keep up with the times, meet new problems as they arise, and stay on top of trends that can help them run a successful dental office in 2023 and beyond.
Is Your Dental Practice Ready for 2023?
If you want to achieve your dental practice growth goals in 2023, using the 27 dental industry trends we have listed here will help you reach a wider audience and attract new patients.
Do you need to fine-tune your marketing strategy for 2023? Titan Web Agency is here to help. We can help with local SEO to attract new patients, content, social media marketing, and more. We'd love to hear from you!
About the Author
Tyson Downs, the owner of Titan Web Agency, has years of experience working with small businesses and helping them meet their revenue goals. Prior to starting Titan Web Agency, he freelanced in SEO and Web Design while working in the corporate world. Tyson is a graduate of Brigham Young University, the father of 5, and enjoys spending time with his family. Particularly on the baseball field.