Relocating Your Dental Practice? Here's Your Step-by-Step Plan
Moving an Established Dental Practice Timeline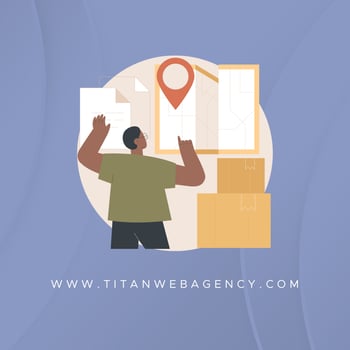 Recently, we (Kirkland Family Dentistry) moved our dental practice after 20+ years at the same location. This massive project was made easier by following the steps that I'm going to discuss below.
From the infancy stages of deciding we were going to move our dental practice and finding a building until move-in day was about a 3-4 year process. Your time may vary based on a number of factors, particularly your local commercial real estate factors and the availability of land and/or office space.
In this blog post, we'll give you dental practice relocation tips, as well as provide a dental practice relocation checklist at the end of this blog post.
A Dentist's Guide to Relocating Their Practice
Research shows that the US has more than 187,000 dental offices, and the demand for dental services is anticipated to increase by more than 6% by 2030. Now couldn't be a better time for relocating a dental office to a neighborhood or city that is more accessible for patients or has less dental office competition than your current one.
How long does it typically take to relocate a dental practice, and what are the key steps involved in this process? In this blog post, I will delve into the strategies and insights gained from my experience overseeing the successful relocation of Kirkland Family Dentistry, aiming to help you make your dental practice relocation both efficient and effective.
When to Start Looking for a Space
Start looking for a new space four to five years before you want to move or your current lease expires. An earlier start translates to a less stressful relocation experience.
Finding a Space Takes Time
Finding the right-size space near your current practice and at your target price may take several years. Be patient. Don't settle just so you can get it done sooner. Plan ahead and give yourself more than enough time.
Choosing A New Practice Location
You are going to consider several things when choosing a new location for your dental practice. An experienced realtor who has worked with commercial real estate, and preferably dentists, can be a huge asset.
Consider the following when choosing the best location for your practice.
Demographics

(household size, nearby businesses, population density, major employers, etc.)

Parking

The last thing you want is for your patients to be frustrated before they even walk in the doors. Be sure to have easily accessible and adequate parking.

Visibility

Eyeballs. That's what you want. Nothing beats location. You want to be seen hundreds of times daily on the morning and evening commute.

Accessibility & Convenience

The other side of that coin is that while you may find a good area with lots of visibility, make sure it isn't a challenge to get into your parking lot. Consider left turns. Is there a separate entrance/exit that could cause issues?

Proximity

How close are you to other dentists? How many other dentists are in your building or complex? Do you want to make it that easy for somebody to go elsewhere? Whether on accident or if they are swayed by a new patient special?

Future Growth

How long do you plan on staying in this new location? Does the site allow for future growth?
Negotiating the Lease or Purchase
Negotiating a purchase or lease may take several months. Be prepared to restart the process if your first deal falls through, which is common.
Hiring a real estate agent with dental practice buying and selling experience may increase your chances of experiencing a successful deal the first time. Your new market should also have enough referral offices to partner with. Let's say you're an oral surgeon. Look for a market with multiple general dentistry offices that can refer patients to you for dental extractions and other surgeries.
Proper Planning
There's nothing more important than having a well-thought-out plan written down in place that covers all the known and hopefully accounts for the unknown. This process is multi-faceted and very complex. Careful planning can facilitate a seamless transition, control costs, and minimize downtime.
Designing and Permitting
Designing your space once you've secured it may take one to eight months, based on your project's size (more on designing later). Acquiring your building permit will be additional time on top of this. This timeline will depend on your new space's municipality.
Construction
Suppose you're building a dental office from scratch rather than repurposing a used building. Expect construction to take four to 12 months. Remember that contractors often take two to three times longer than estimated due to factors outside their control, including the following:
Material backorders

Short subcontractor staffing

Delays in getting permits

Extreme weather
Using an existing office may lead to significant financial savings if you keep the floor plan, making only minor improvements. An older practice may present some complications, though.
The building may not have enough power for each operatory´s equipment. Another issue may be inadequate underground plumbing to support your new equipment. The building's electrical and plumbing systems may have to be brought up to code, which can be very costly.
Designing a new office may be more expensive, but you can create the space you need from ground zero. Ensure your new space's size is adequate for your current patient base and possible growth.
The benefit of moving an existing dental practice is that you already have an existing client base and industry experience. This may help you more easily qualify for a finance company loan if you're building or buying an office.
Look for a company with experience lending to dental office owners. This may lead to a more streamlined process.
Perhaps you plan to lease your new dental office space instead of buying it. Negotiate before agreeing to the landlord's lease offer. Your real estate agent can help facilitate the negotiations and tell you whether leasing or buying is the best option for your practice long-term.
Relocating a Dental Office: Notifying Patients
After you've secured and are designing your new building, the next step in relocating your dental office is notifying patients about your dental practice move. Send an email and letter to active and inactive patients two to three months before the move.
The message should include your new address and a map showing the location. Include pre-printed labels for forwarding mail. Include any specific information that will help them find the office (such as in the Safeway strip mall, entering at the east entrance).
Mention in your email or letter when your new office will open. Explain your new office's highlights to motivate patients to visit you soon.
Update Online Sources
Other online sources to update include your social media profiles and website. Double-check to ensure your old address has been removed from your site's contact page and footer. Your website pages' meta descriptions also shouldn't reference your old neighborhood or address.
You will also want to update the schema if it is implemented on your website (which you definitely should be doing!).
Social media profiles should include your new address, contact information, and hours. Replace any references to your old address with your new one in your email signatures.
Update Your Voicemail and Stationery
Update your office's voicemail recording, stationery, and business cards with your new address. Add a notification about your new address to the top of each appointment reminder for one year (two dental hygiene appointment cycles) after your move.
Dental Practice Relocation: Moving Equipment
Moving dental equipment and furniture is essential to your dental office relocation. It's also often the most complicated task. This is true whether buying new furnishings and equipment or relocating existing equipment.
Carefully choreographing your equipment move can help prevent hiccups and costly downtime. Contact equipment providers immediately if you need to buy new items before serving patients in your new location.
Photos, Inventory, and Requesting Quotes
Take pictures of your existing dental practice's layout. This will serve as a reference for your new office layout as you determine which equipment should go where. The next step is to create an inventory of the following items with serial/model numbers:
Furniture (e.g., operatory chairs)

Technology (e.g., X-ray machines)

Tools and instruments (e.g., autoclaves or sterilizing machines)

Equipment (e.g., operatory cabinets and lighting)
Seek quotes from three or more moving companies specializing in moving your X-ray machine and other dental equipment. Schedule an exact move date with your chosen company, and arrange temporary storage as needed.
Label, dismantle, and create your delicate equipment properly according to the manufacturer's guidelines when it's time to move. This will help protect these items from damage during transport.
Coordinate the installation of internet/phone and other services at your new location.
Scheduling Move Dates
Coordination and communication are critical for minimizing downtime during a dental office move.
Most dental offices take a week off to move their equipment and let the two weeks before/after the week serve as a buffer for unexpected delays.
To minimize downtime and disrupt your patients as little as possible, you'll likely want to schedule a move from Thursday to Monday if possible.
As you likely know, the longer you're closed, the larger the impact it can have on your practice. Are you building a new dental office?
Your municipality or county may require you to install some equipment in your new space so they can sign off on it. Arrange for the equipment to arrive at your new office first to avoid rushed decisions and unforeseen headaches.
Prepping the New Space
Preparing your new dental office space is another crucial step in a dental office relocation. Work with a designer to develop a layout for your building and have professional, inviting decor. Collaborate with a contractor to install your electricity and plumbing.
Install your dental equipment, technology, cabinetry, and chairs according to the manufacturer's instructions. Your contractor can help you do this.
Coordinate branding elements (e.g., a business logo) and signage for your new receptionist area. Establish a computer network and devices, and set up a phone system for your new office.
Preparing your office space also requires verifying that your sterilization equipment complies with current regulations. Stock medications and supplies, taking inventory before your new office opening.
Dental License and Insurance
Updating licenses and insurance for your dental practice move is another critical step in your relocation. The time required to process a new license in another state is typically eight weeks, so plan ahead. Not having your new license in time will keep you from being able to legally practice, costing you money.
Notifying a Dental or Hygiene Board
Getting a license in another state will require you to print, complete, and submit your dental board's application. The board might ask you to send a copy of your transcript with the application and complete a background check. You may also have to complete a clinical examination.
Some states offer licenses based on dental license applicants' credentials. This process is where the dental board gives a dentist a license without requiring a clinical exam. Find out what their continuing education requirements are to renew the license periodically.
Suppose you're staying in the same state. Notify your hygiene and dental board of your new address immediately, and ensure you're caught up with your continuing education to keep your license current.
Association Memberships, Vendors, and Software Support
Update your local dental association and American Dental Association memberships to reflect your new address. Let suppliers and vendors know your new address for future orders. Contact your dental practice's software support team to update your office's computer network information.
DEA and Business Licenses Plus Bank Accounts
Ensure your Drug Enforcement Agency license is updated with your new address so you can keep prescribing medications to patients. Change your address for your business license, bank accounts, and payroll/taxes. Make these updates 30 days or less after your move.
Insurance Updates
Notify your insurance companies of your address change. All insurers will need to be notified of your address change. These insurers include those offering malpractice, liability, and property insurance, as well as any in-network insurance companies the dental office contracts with.
Moving a Dental Practice: Sharing the News
You're now ready to promote your new dental practice location. Send a news release to your local media stations telling the public about your new location.
Consider holding a festive open house, inviting vendors, networking contacts, and patients to see your new space. This is a fun way to get the community excited about your new space and book appointments instantly.
When it comes to ensuring that your practice's contact information is accurate and up-to-date online, there are several key online directories that feature your practice information, including the following:
Bing

Healthgrades

Manta

Yelp
When you update your new address on Google Business Profile, you may need to reverify your listing. Don't be alarmed. This is normal and a way for Google to safeguard your listing. If you are asked to reverify your listing, the most likely scenario is having a postcard mailed. Once you get that postcard, add the code to your listing so your new address will be reflected.
You'll also want to add any pictures of the new location to your Google Business Profile and other listings.
We hired a Google 'Trusted Pro' to take an office tour and pictures of our office. They then provided us with the images, as well as uploaded the tour and pictures to our Google listing.
Where else should you update?
Professional associations, insurance company websites, and any vendor partners you work with. These include organizations like the Better Business Bureau, Delta Dental, etc.
Update GPS services to ensure your new address is reflected in them. Typically, if you work with a dental marketing company, they can handle this for you.
Printed items have longer lead times than digital ones, so give publishers, printers, and designers plenty of time to institute changes.
The Role of Titan Web Agency in Our Transition
While navigating the intricacies of our dental practice relocation, one ally stood out, guiding us every step of the way: Titan Web Agency. Ensuring our digital presence kept pace with our physical move was daunting. But with Titan Web Agency, the digital transition was as seamless as the physical one.
Their expertise not only aided us in updating our online profiles and handling the nuances of search engine verification but also went beyond the call of duty. They took charge of enhancing our digital brand, ensuring that our new location was presented as a new chapter of growth and promise for Kirkland Family Dentistry.
In partnering with Titan Web Agency, we realized it was more than just about a change of address. It was about cementing our legacy in the new locale, making a pronounced digital footprint, and ensuring our patients felt right at home from the moment they searched for us online. For any dental practice on the cusp of transition, we can't stress enough the value of a digital partner like Titan Web Agency. They don't just facilitate a move; they transform it into a launchpad for your next phase of success.
About the Author
Dr. Jonathan Everett received his Doctor of Dental Surgery from the University of Washington and completed his undergraduate studies in biochemistry at Washington State University. During this time, Dr. Everett served as both the President of the American Student Dental Association chapter as well as the Student Council Vice President. As a board member of DentPAC for the Washington State Dental Association, Dr. Everett fought to maintain the quality of dental care provided in Washington State by working with state legislators and advocating for patient-centered dentistry in Olympia. A member of the American Dental Association and Academy of Operative Dentistry, Dr. Everett strives to continue providing the most advanced and clinically proven dental care available in the region. Dr. Everett prides himself in the exceptional work he provides each of his patients at Kirkland Family Dentistry, where his staff will go above and beyond to help him deliver the best patient experience and dental care available. Dr. Everett is the recipient of the International Congress of Oral Implantologists Award.