A Blog for Dentists & Other Healthcare Professionals
The Ultimate Guide to Buying or Opening A Dental Practice
*Originally Published September 10, 2016. Updated May 4, 2020.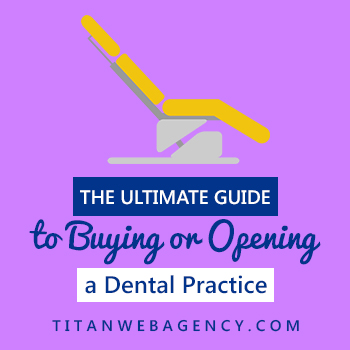 Are you thinking about opening a new dental practice or buying an existing dental practice? In this master post, you'll find everything you need to know about buying a dental practice and opening a new dental practice. We include all the essential required steps you need to take, as well as some lesser-known secrets and advice from real dentists who've done it all before.
In this post, you'll also find a "buying a dental practice checklist" and learn about dental practice transitions and purchases.
We've broken this blog post into three parts:
Part I: Opening a New Dental Practice
Part II: Buying an Existing Practice
Part III: Secrets to Buying an Existing Practice (From actual dentists)
So, let's go ahead and get started and discuss how to buy a dental practice.
Part I: 10 Steps to Opening a New Dental Practice
Setting up a new dental practice and starting a new business from scratch can be downright overwhelming. There is a lot of work that goes into establishing your business: from deciding if a partner is right for you, to how many employees you are going to hire, to how you are going to market your business. In this post, we will cover all those things and more, helping you get set up for success.
By completing a simple checklist, as outlined in this Part I of this post, you can ensure you have everything in order before opening your dental practice. The following list covers some of the most important and often overlooked factors that you need to keep in mind.
Before making any final decisions regarding your dental practice, make sure that you take the time to thoroughly review your options. Here are some of the most important tasks you must complete to start a successful dental practice.
Create a business plan
Consider a partner
Find a location for your dental practice
Research necessary equipment
Determine your space requirements
Obtain financing
Sign a lease
Determine personnel needs
Develop a dental marketing strategy
Get necessary permits
Each of these items will be explored in further detail, along with final pre-opening tasks. This list doesn't cover every single factor that should go into consideration. However, it should help you create a detailed outline for moving forward with your goal of setting up a dental practice.
First Things First – Take Lots of Notes
Before you start putting too much thought into each of these items, you should start taking notes and keep them in a centralized place. Keep organized with a notebook that you've set aside only for notes on opening your practice, or perhaps go electronic and use something such as Microsoft ToDo.
It is easy to overlook one or two steps when all of the information is in your head. Use a word processing program to jot down your step-by-step plan and any additional thoughts that you think may be important down the road.
Now, onto your 'buying your dental practice checklist'. When starting a business, you must be prepared. Take the time to explore multiple options for each of the items covered below.
Some of the action items below involve financial planning. It's important to perform detailed research and include all financial information in your business plan. This includes your lease, salaries, equipment, website creation, licensing fees, and other costs.
Also keep in mind that some of these steps may be performed a little out of order, or that you might begin a step at one time and then revisit that step to complete it later on in the process. You might also complete some of these steps concurrently.
Alright, let's get started.
1. Create a business plan
The first step to opening a dental practice is creating a business plan.
A business plan is a detailed description of your business. This living document will include your business strategy, standard operating procedures, costs, earnings, and other financial information. In order to obtain a business loan for your practice, you will need a thorough business plan.
There are many online resources available to assist you in developing a business plan. You can even find business plan templates with a quick search. However, before you spend a lot of time researching, you should create a general outline of the information you want to include.
As you follow this checklist, continue to add any and all pertinent information into your business plan. If the information you gather does not apply to any of the categories in your outline, you can place additional details in the appendix.
One important consideration when developing your business plan is your exit strategy. I know, I know, you haven't even set up your practice yet, but you really need to be thinking long term.
For example, if you buy a practice that is known for one thing and you want to be known for something else, this needs to be considered. Or, if the practice name has a specific word in it that doesn't mesh well with you (could be implant, smiles, family, etc.), then you need to think about the potential rebranding that will need to take place in order for you to get the practice to where you want it to be so you can build it up, and then possibly sell it down the road (if that is your plan).
2. Decide Whether You Want a Partner
Are you going to open a dental practice on your own, or are you going to partner with one or more dentists? Teaming up with a partner can help offset the costs of opening the dental practice and obtaining a loan. A downside of opening a practice with a partner is it can be hard to find someone who shares your exact vision.
Deciding whether or not to include a partner is a major consideration. It is a big commitment to go into business with someone. Make sure you give this item some careful thought. Also, remember that even if you don't envision yourself with a partner in your initial business plan, you can always reconsider this later if you have difficulty obtaining financing on your own.
3. Settle on a Location for Your Practice
One of the most crucial decisions that you will make is determining the location of your dental practice. This step will require a lot of research. Before you begin looking for available office space, you need to find out how many dental practices are in the area.
Hopefully, you have already chosen the town or city where you would like to set up your office. If you haven't done this yet, then you should start by asking yourself where you want to live and work, and start doing some research on the best places for you and your family to live. Once you know the general area in which you'd like to practice, you'll need to research your competition and the population of the area where you'll be practicing.
Keep in mind that the average number of dentists per 100,000 citizens is about 55. However, this number will vary from state to state. Factor in the total dentists per capita in your region and then determine where the other dental practices are located within your city.
When choosing a location, you should also consider the potential for walk-ins. As you establish your dental practice, it will help to be in a location that receives a lot of pedestrian traffic. For example, you will also need to think about the importance of being on the first floor or upper floors of a commercial property. Being on the ground floor can be more cost-effective for the construction that you will require. On the other hand, an upper-level floor can provide more affordable leasing options.
The convenience and total number of parking spaces must also be considered when choosing a location. There should be enough parking for both your patients and your staff.
4. Determine What Equipment You'll Need
One of the biggest expenses when starting a dental practice is the upfront cost of equipment. In addition to dental equipment, you may need furniture, computer systems, medical billing software, and plenty of other items.
Find a reputable equipment salesperson early on in the process. You'll want to find someone who you can work with to obtain affordable, quality equipment. Just be sure you research all of your options before making any large purchases.
Keep in mind that in addition to the dental tools, the category of "equipment" also includes things like your instrument management system, business management software, call tracking systems, etc. When it comes to choosing software, it's a good idea to read some dental software reviews and to also test out any programs you are considering using.
5. Determine Your Space and Layout Requirements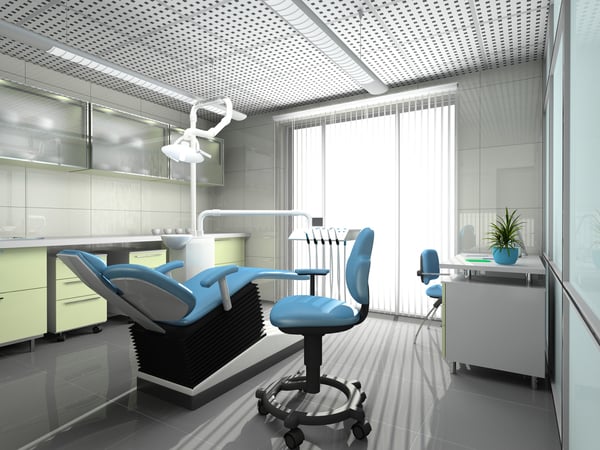 Before beginning your search for office space, you will need to determine how much actual square footage you need. How much space to you need for your waiting room, bathroom, reception area, and exam rooms? Will you also need an x-ray room, storage space, and a break room? These are things to figure out before you even start looking for an office.
Depending on your preferences, you may also want to include a private office, a consultation room, or even a sterilization area. Of course, the number and type of rooms will vary from one practice to the next, but it's a good idea to research other dental practice layouts that you like so you can begin to envision how you want your own office to look.
Once you have envisioned your perfect practice layout (keeping things on the conservative side, unless you're in the position to build a palace), make a list of the number of rooms you need, and come up with an approximate square footage for each room. When you total the figures, you will have a general idea of how much space you will require.
6. Obtain Financing to Start Your Practice
Unless you already have a lot of capital from, for example, selling another practice or business, you may also need to get financing to open a new office. After you have reviewed your business plan, you can apply for a loan from a bank or lender. If you are not able to obtain the financing that you require, then you might have to think about joining with a dental partner – even if you originally planned on opening a dental practice on your own.
Depending on your situation, you may have to wait on getting a lease, hiring employees, or any of the other steps that require financing. The average practice requires around $500,000 in upfront costs.
Obtaining financing is a process. First, you will need to start talking to different lending institutions and get a feel on their willingness to lend to dentists. After that, you will need to put together a preliminary loan package with your chosen lender and apply for the loan. Finally, you can finalize the loan package (making sure your attorney checks everything before you sign on the dotted line).
7. Obtain a Lease for Your Office Space
So, now you know where you want to buy a practice, and the exact type of office space you need, and (hopefully) have secured the financing you need to open your practice, you can start evaluating office spaces for your dental practice. Usually, you will do this with the help of a practice broker. Sometimes, it can take a frustratingly long time to find one or two good candidates, but in other cases, you may find the perfect office space fairly quickly and decide to pull the trigger ASAP. In either case, you will need to obtain a lease once you find the perfect office.
You already know this, but it's so important that I'll remind you once again: opening a dental practice is a very large investment. In addition to obtaining a lease, you will need to buy equipment, construct your facilities at your chosen location, hire staff, and deal with other operating costs. So, even though it may be tempting if you find something really great that's a little outside your budget, it's important not to spend too much on the lease. Remember that you can always build your "dream office" later on down the road, once you have an established dental practice.
Generally, dentists obtain a 10-year lease. This locks in the monthly rent and protects you from rate increases. Many landlords are open to offering discounted or free rental rates for the first few months. This can help you cover the starting costs of your dental practice – especially during the construction phase. Depending on the location you choose and your requirements, construction may take several months.
Finally, be sure to have your attorney look over your lease before you commit.
8. Determine Your Personnel Needs
You will not be able to do everything on your own, and you should start thinking about your staffing needs sooner rather than later. You'll likely be hiring receptionists, dental assistants, IT staff, and possibly an office manager.
At this point, all you have to do is decide how many people you will need to hire to operate your practice. Finding employees for your dental practice isn't always the easiest task, so set yourself up for success by planning ahead.
Then, determine an average salary for each position. This information will go into your final business plan and help you determine your financial projections.
As it gets closer to the time when you will open your office, you can start to put your personnel plan into place and hire the staff you will need.
9. Come Up With a Dental Marketing Strategy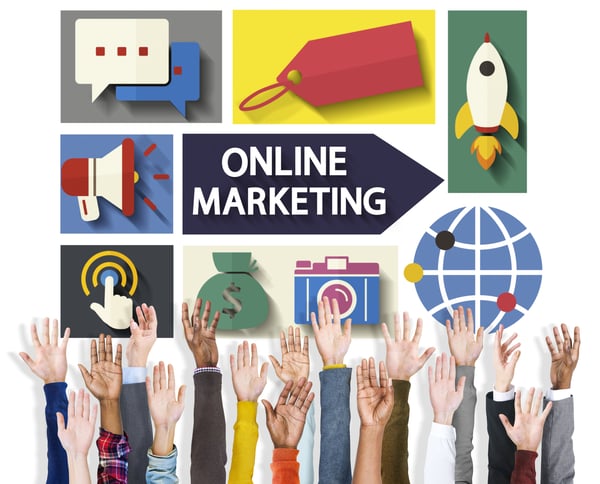 In this day and age, every business needs a website, a Facebook business page is simply not enough. A website will help you attract new patients, increase the recognition of your dental practice, and act as your primary marketing tool.
There are many different ways to create a website. You can choose to go it alone using a website builder platform such as WordPress, Squarespace, or Wix. Though this is the affordable option, it can take a considerable amount of time – especially if you've never set up a website before.
You could also seek the help of a web design or online marketing firm. There are many SEO and online marketing firms that include web design as a part of their service.
In addition to creating a website, you should employ the services of an SEO firm to help your dental practice attract potential patients, and become more profitable. You do not need to wait for your doors to open. It can take several months to begin seeing results from an SEO campaign. For many, it can take a year before you see a positive return on investment.
By getting started early, you will already begin attracting attention before your dental practice is fully operational. Once you are up and running, you can increase your SEO investment and online marketing efforts.
10. Apply for Necessary Permits and Licenses
One of the final things you need to do when opening a new dental practice is to make sure you have all the necessary permits, licenses, etc., required to practice dentistry in your area. You might also consider joining certain professional memberships if you think that will be necessary or benefit your practice. Laws and regulations vary from state to state, so be sure to research this final step carefully and to leave sufficient budgeting and time before opening to obtain these required permits.
Executing Your Checklist
These ten steps covers the most important decisions that you will need to make when opening a dental practice. However, they will not always be completed in the order presented. For example, you may have to wait on several steps until you have obtained financing.
Keep in mind that nothing should be overlooked. There is no such thing as too much information when opening a new business.
Once you have plotted out and executed the above 10 steps, you can complete your final pre-opening checklist, which will also include some smaller details and many final pre-opening tasks. Keep reading to find a refined checklist with all of the smaller steps in between, and the final pre-opening tasks as well.
Countdown to Grand Opening Checklist
Not sure when you should be doing all these steps? Here is a timeline of when to complete each of these steps, with the additional smaller steps to complete in between, and the final pre-opening tasks you need to execute before your Grand Opening.
10-12 months Before opening – Steps 1-3
Develop your practice philosophy and detailed business plan.
Come up with a budget and determine all major expenditures.
Decide if you want a partner.
Hire an attorney and a CPA.
Hire a practice broker.
Decide on a general area for your new practice.
Evaluate potential locations for your practice with your broker.
7-9 Months Before Opening – Steps 4-5
Determine your exact space and layout needs.
Narrow your site search down to 1-3 locations.
Get contractor estimates for any necessary remodeling.
Compile a list of equipment you will need to buy and other major expenditures.
Start reviewing software systems for your practice.
Evaluate different lending institutions.
Put together a preliminary loan package with your lender.
Get bids on leasehold improvements from contractors.
6-7 Months Before Opening – Steps 6-7
Finalize your loan package.
Choose and finalize the site for your new practice (after reviewing lease with an attorney and making sure it fulfills all zoning requirements).
Sign the lease.
Develop your floor plan and equipment layout.
Select a contractor to do any needed remodels and start remodeling.
5-6 Months Before Office Opening – Step 8
Start developing an office policy/procedure manual.
Set the hours of operation for your practice.
Finalize interior finishes.
Decide on software for recordkeeping, business management, customer relationship management, etc.
Review personnel needs.
4-5 Months Before Office Opening – Step 9 - 10
Talk to SEO firms to start building a marketing strategy.
Start checking out telephone and answering systems.
Review and test patient management software.
Get a telephone number.
Review the state dental act and codes of ethics.
Obtain provider numbers (Delta, Medicaid, etc.).
Hire a web designer or use web builder software to create a business website.
3 Months Before Office Opening – Step 10
Start on-site monitoring of leasehold improvements.
Apply for licenses: narcotics, occupational (state, county, city, township, etc.).
Apply for a business permit, if required.
Apply for tax numbers (federal, state, local).
Apply to dental society memberships (local, state, and national).
Apply for staff privileges at hospital facilities.
Put in all equipment and supply orders.
Order and install a computer system, patient management software, and office supplies (stationary, business cards, prescription pads, etc.).
Talk to an insurance professional about what insurance you will need, and fill out necessary forms (unemployment insurance, workmen's comp insurance, etc.).
Install all necessary utilities.
2 Months Before Office Opening (Final pre-opening steps)
Place ads for hiring staff.
Put together your fee schedule and payment policies.
Make laboratory work arrangements.
Make pharmacy services arrangements.
Make arrangements for janitorial services, maintenance service, and uniform/linen service.
Join a local credit union or bank.
Make arrangements with a bank or merchant account to accept credit card payments.
Apply for membership in the insurance provider plans for your state.
1 Month Before Office Opening (Final pre-opening steps)
Monitor completion of leasehold improvements.
Finish installing equipment and computer systems and test them to make sure they work properly.
Hire and start training your employees (don't forget to complete IRS forms, bonding, etc.)
Set your Grand Opening date.
Place office opening announcements on your website and other places online.
Place office opening announcements in local print publications.
Send office opening announcements using direct mail.
Have office inspected by necessary city/county officials.
Open your office for business!
Use these suggestions and the items described to put together your own detailed business plan. The process of opening a new dental practice is not easy, and you'll have a lot of major decisions to consider, some which come up unexpectedly – but you can use this guide as a starting point.
Many of the decisions that you will make will be crucial to the success of your dental practice. Once you move forward with your plans, it is hard to make changes. For example, it can be costly to back out of a lease once it is signed. For this reason, it's important to make sure that you do everything right the first time around.
Take your time when planning your new dental practice. Also, do not be afraid to reach out for help. If you have any contacts in the dental industry, use them to gain additional information and helpful tips.
Some Tips for Success from Actual Dentists:
Don't pay for construction/interior design work upfront. Spread out payouts throughout the build.
Advertise to your target patient base, based on demographic research of the area. For example, if you are targeting young families, you probably don't want to place all your marketing emphasis on dental procedures.
Revise your business plan and procedures based on what works and what doesn't. By continually evaluating processes, systems, and employees, you can make tweaks you need to build a lucrative smooth-running, practice.
Focus on patient retention, not just bringing new patients in. This will require a smart marketing plan and for you to solicit feedback from patients.
Conclusion
We hope that in reading Part I of this post, you have discovered some beneficial details about opening your new dental practice. Remember that despite all of the hard work, running your own practice can be very rewarding. You can be your own boss while performing a job that you love. We wish you the best of luck on your journey.
Part II: 10 Steps to Buying an Existing Dental Practice
If you're planning to buy a dental practice, the steps will be somewhat different from the steps for opening a new practice. However, some steps, such as determining the business potential of the area you will be serving, are similar or the same. And as with opening a new practice, you need to make sure you don't neglect any critical steps when purchasing an existing dental practice; this way, you ensure a successful sale and transition. Here is our official dental practice transition checklist with 10 crucial steps to guarantee your dental practice purchase goes as smoothly as possible.
When you're done reading the article, you can download the handy dental practice transition checklist PDF (below) to keep you organized.
Check out the infographic at the bottom of this post.
1. Determine desired practice area
The first step to buying a dental practice is deciding the area where you want to live and work. There are a lot of considerations that will go into determining this, including the schools and other amenities in the area that impact quality of life for you and your family.
You will also want to know how many competing dentists there are in the area to figure out the level of market saturation. The local Chamber of Commerce might help you obtain this information. Ideally, you will want to find a place where you will enjoy living, but doesn't already have a lot of dental competition.
Area demographics are also good to know, so you can determine if the services you provide (for example, pediatric dentistry) would be a good fit for the area.
2. Find a practice you want to purchase
Now that you know the area you want to target, you need to start looking for a practice you want to buy. To find practices for sale, seek the help of a dental practice broker. Hiring a broker is not absolutely necessary, but can be helpful if you don't want to do all the research yourself. You might also find listings of practices for sale in trade journals or postings at dental schools in the desired area.
If you know any dental professionals in the area where you want to buy, you can reach out to them and enquire if they know of any dentists who are considering retiring or anyone considering taking on an associate/partner who will eventually purchase the practice. If you don't have many contacts or resources, a dental practice broker is probably a good idea.
3. Hire professional consultant(s)
Now that you've found one or more practices to consider purchasing, it's time to hire your transition team to help you with the due diligence and the ultimate purchase.
In addition to a practice broker, you'll need a few other processionals to help you appraise the practice and facilitate the sale. This will probably include the following:
4. Research the practice's financial state
The professionals you hire will help you look into the selling dentist's cash flow and financial information. Here are some important pieces of financial information you will want to know:
Recent profit and loss statements
Recent balance sheets
Income tax returns going back at least three years
Fee schedule (paying attention to fees relative to industry norms, and insurance reimbursements)
Percentage of revenues used for overhead
A breakdown of employee expenses (salaries, benefits, payroll taxes, retirement, etc.)
Revenues broken down by procedure
Production and collections report for each dentist and hygienist
Financial factors such as reimbursement structure and number of employees are important for determining the practice's cash flow, or how much money you'll take home at the end of the day.
You will also want to know why the dentist is selling the practice — for example, you probably don't want to buy the practice if the outgoing dentist is losing money and the patient base is shrinking.
5. Analyze the practice's patient and treatment information
Next, you'll need to make sure you know everything there is to know about the practice's patients and procedures. This includes …
Number of active patients (that have had appointments in the last 12 to 18 months)
Number of new patients each month
Is the patient flow consistent throughout the month? If not, why?
Patient demographics, including, age, area code, etc.
Most popular procedures
Highest-yielding procedures
Outgoing dentist's treatment philosophy
Once you know about the practice's existing patients and treatments, you'll have a better idea of whether you can continue to serve them as they are accustomed, and how much revenue the patient base will bring you.
6. Appraise the facility
Besides the practice's financial health, you also need to know about the practice facility itself. Be sure to do a site visit as well as an equipment valuation, which should be performed by an independent vendor.
Determine whether the space is appropriate, the lease is affordable, and if there is room for expansion in the adjacent space. What are the lease terms? Is there an option to purchase the property? These are all things you will want to know ahead of making the actual offer.
7. Make the offer
Now that you've done all your due diligence and determined that this is the practice for you, it's time to actually make the offer to purchase it. As mentioned, you will need a knowledgable third party to help determine what the practice is worth and what you should offer, as well as figure out all the legal and financial details. Once both parties agree on a price, the major hurdle is done; the details can be worked out in the Practice Sale Agreement (more on further down the list).
8. Secure financing
After you've agreed to purchase the practice, it's time to get financing. Your transition consultant will help you with this, but it's good to have a little knowhow yourself as well. Dr. Craig Barney of Kennewick Dental recommends the following when it comes to financing/lending:
Big national banks tend to be easier to get lending INITIALLY, but harder to work with over the long haul. Find a mid-sized regional bank with some experience in working with dentists. Move all personal and business accounts and loans under one roof and you'll find that lending and banking become much easier."
Craig Barney, DMD
Kennewick Dental
9. Sign the Practice Sale Agreement and lease
The practice sale agreement will have all the details of the sale, including:
Buyer/Seller warrantees
Allocation of sale price for tax purposes
Identification of specific assets that are being sold
Details on patient record custodianship
Details of practice transition (e.g., the selling dentist might stay on for six months to ease the transition)
Details of Covenant-not-to-Compete agreement
The actual Practice Sale Agreement is not a complicated document, but you will of course need to have your attorney look it over to make sure everything is agreeable. According to this Henry Schein article on dental practice transitions, the fee for an attorney to look over the Practice Sale Agreement should not exceed $1,000.
Concurrent with the Practice Sale Agreement, you will also arrange the lease/property purchase for the practice.
10. Complete the purchase and final closing tasks
The amount of time it takes from when the offer is accepted to when the offer closes can range from one week to a couple months, depending on how complicated the deal is — for example, it will probably take longer if the Buyer, Seller, and Lender are all located in different states. Once the seller receives the money, the deal is done, and the announcement letters are sent.
In addition to sending patient notification letters (the content of which should be agreed on with the selling dentist), some other tasks you should complete around the time of closing include applying for a tax ID number, opening a business checking account, and transferring any insurance policies requiring contractual agreements for preferred provider status (technically you can do these things after you've signed the Practice Sale Agreement; you don't need to wait till the offer closes).
Conclusion
Congratulations! You've bought a practice. We hope this dental practice transition checklist in Part II of this post has been of use. Now it's time to proceed with marketing your dental practice online with techniques like search engine optimization to maximize patient growth and get the word out about the new ownership.
Now that you know the basic steps to buying a dental practice, read on to learn some more advanced tips and secrets from dentists about buying a dental practice.
Part III: 10 Secrets to Buying an Existing Dental Practice
So, in Parts I and II of this post, you have learned the essential steps to opening and/or buying a dental practice. However, there are some lesser-known facts about dental practice transitions that you will also benefit from knowing. Dentists must be especially careful when purchasing an existing practice, since you want to make sure you're getting a good deal on your purchase and can take full advantage of the existing patient-base.
Fortunately, a lot of dentists have been through the process before, and you can benefit by learning from their experiences in this area.
We recently talked to several dentists who have purchased dental practices and asked them the things they wish someone had told them about buying a dental practice. In this section, I'll share with you dentists' first-hand experiences and advice about buying a dental practice so you can learn from their mistakes and successes.
1. Dig deep to get real picture of the practice's health
One thing dentists told me they wish they had known about buying a dental practice is the need for an in-depth assessment of the practice in question.
Eli Thornock, DDS, of Sound Smiles Dental in Bainbridge Island, WA, shared his experience:

Eli Thornock, DDS
"In recently buying a practice, I felt like I could have been more diligent [in regard to researching the dental practice]. To get an idea of the health of the practice, a potential buyer needs to look at the patient charts, usually one as an audit, or random sampling of charts, to get an idea of demographics of patients, time in the practice, how regularly they are seen, etc."
According to Dr. Thornock, some other things you want to look at include:
Whether patients pay with insurance, cash, etc.
What procedures are being done in the practice, and which ones are generating the most money
Financial data such as revenue, production/collection, overhead, and expenditures
Any areas that need improvement
New patient numbers

Eli Thornock, DDS
"You won't fully know what you have bought until you get the practice, but getting as good of a true picture beforehand will allow you to plan accordingly, with fewer surprises in the future."
Part of this picture of health will be to know what type of online presence the practice has. If the dental office currently has an updated website and is showing up well in search results because of effective dental SEO marketing, then that, of course, would be a great benefit and add value to the practice.
But if they don't even have a healthcare marketing strategy in place for their practice, then that could raise a red flag.
2. Consider cash flow above ALL else
Cash flow is probably THE most crucial factors to consider when buying a dental practice. According to Daniel R. Whittaker, DMD, of Whittaker Family Dental in Bryan, OH, cash flow is the most important thing to consider when purchasing an existing dental practice.
Dr. Whittaker has the following to say regarding cash flow: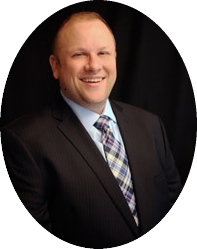 Dr. Whittaker
"A $2 million dental practice with one dentist is a big practice. A $2 million Medicaid practice is just a lot of work. The dentist in the second scenario would likely bring home $200,000. The one in the first could take home over $1 million.If you have a practice with great cash flow, you don't need to haggle over small differences in the price. If the seller wants $650,000 for a $1 million practice but you only want to pay $600,000, you'll create animosity between you and the seller when you actually need that dentist to help you retain patients. If the cash flow is good, suck it up and pay more."
To determine the cash flow of a practice, you'll need to pay close attention to financial data and information such as how customers are paying and which procedures are bringing in the most revenue (and if you'll be able to continue offering these procedures).
3. Do your homework on the selling dentist
Another necessary step when buying a practice is to find out as much as you can about the dentist you're inheriting the practice from. After all, in addition to his practice and patients, you will also probably inherit some of his problems.
Based on his experience buying a dental practice, Craig Barney, DMD, of Kennewick Dental in Kennewick, WA, recommends asking the following questions regarding the previous dentist:
Dr. Barney
Why is the selling dentist leaving? (If it's for any reason other than retirement, you need to dig deeper.)
If you determine that the selling dentist is wanting out because of profitability or demographic problems, what will you do differently?
What is the selling doctor's treatment philosophy?
Is the selling dentist aggressive or conservative in treatment planning
Does he/she do orthodontics, and if so, are you prepared to take over the ortho cases?
4. Take a good, hard look at the area you will be serving
When buying a dental practice, you need to deeply consider not just the practice itself, but also the area that the practice is located in. The main reason for this is that the number of competing dentists in the area (in proportion to the population) can make or break your dental practice. The dentists we interviewed were very outspoken on this topic.
Dr. Craig Barney of Kennewick Dental says the following regarding dental practice location:
Dr. Barney
"Is the community in which you are considering buying a practice a popular one with professionals like yourself? If so, plan on spending more on advertising and being included in several PPO networks. If you can find a underserved community, your practice will be more profitable from the start."
Dr. Thornock of Sound Smiles Dental advises dentists to really get to know the area and the dental market/competition when buying a new practice:

Eli Thornock, DDS
"You will likely live in the area for a long time, so get to know it. Also, learn about how the market is dental-wise, whether it is saturated, under-served, what the demographics are, etc."
Dr. Bruce T. Murdock of Murdock and Searle Family Dentistry in American Fork, Utah also stresses the importance of knowing the practice location in terms of market saturation and growth potential: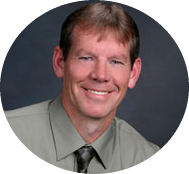 Dr. Bruce T. Murdock
"On a big scale, you need to know the dentist population in the local areas of the practice. The ratio of residential population and number of dentists is extremely important. You also have to consider the growth potential for the practice and for the area. Is it a growing area where new families will be moving in? How is the ease of access? Is it located in a prime location?"
Similarly, Dr. Adrian Vande Merwe, DDS PC, who has a cosmetic and family dentistry practice in Bountiful, Utah, tells us the following: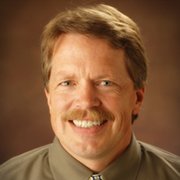 Adrian VanDe Merwe, DDS PC
"It's true that you can be successful anywhere. But it's much more difficult if you choose an area with too many dentists or where insurance companies are too powerful."
Most importantly, you need to feel comfortable living in the city where the new practice is located. Dr. Searle of Murdock and Searle adds these final wise words on location: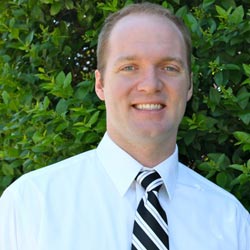 Dr. Searle
"I would say that you need to first find a place that you could call home. Someplace you could see yourself living the rest of your life. Starting over is not fun. Why not start somewhere you want to raise your family and live the rest of your life? The money may not be the best in that place but money isn't everything."
5. Do NOT believe everything the selling dentist tells you
When acquiring a dental practice, you will be of course receive information about the practice from the selling party. However, you shouldn't accept everything dentist or practice broker tells you at face value.
Dr. Thornock explains how he learned this lesson the hard way:

Eli Thornock, DDS
"A practice broker may hand you a portfolio with facts and figures about the practice, which may or may not be very deceiving. From my own experience, I was led to believe things that weren't necessarily true. For example, I thought the business was doing fine as a fee-for-service practice, when in reality, it was not going to survive without a change in the insurances that were accepted at the practice."
Additionally, cosmetic dentist Dr. Russell W. Roderick, DMD, FAGD, of Aesthetic Family Dentistry in Phoenix, AZ, recommends the following: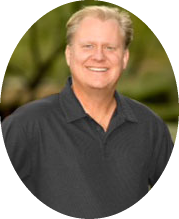 Dr. Russell W. Roderick, DMD, FAGD
"Ask for the past two years P&Ls to look closely at current overhead and potential to improve net revenue. Clearly define what an active patient is, to them and you. I define it as a patient who actually has an appointment with the office; many define it as having an appointment within the past 18-24 months (most of those patients are not returning). Look at actual charts – if the broker or doctor is unwilling to do this upon signing a non-disclosure, then there may be something to hide and/or the numbers may not be true."
6. Don't hire just any accountant or attorney
Something else dentists wish they had known before buying a practice is the importance of hiring a skilled accountant and attorney — this helps ensure you're getting a fair deal.
Dr. Barney
"If a selling dentist is using a practice broker, the advice of a competent accountant and attorney is essential. If financial negotiation is not your strong suit, set a goal price for the practice with your accountant and hand over price negotiation to your attorney. It's in the best interest of both you and the selling doctor to do the transition without the practice broker when possible."
Dr. Whittaker of Whittaker Family Dental offers up the following advice on making sure you hire a competent accountant.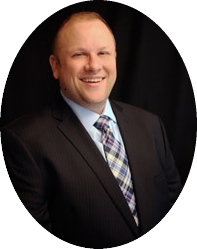 Dr. Whittaker
"Most accountants don't take the time to actually figure out what your financial situation really is. They take the bills you send in and pay them. They act like very well paid bookkeepers who refuse to leave their office. Find someone better. Find someone who is actively engaged in making you fiscally sound."
Additionally, Dr. Adrian Vande Merwe warns, in regard to the financial management of your practice: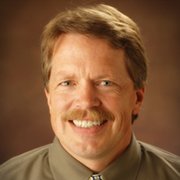 Adrian VanDe Merwe, DDS PC
"Having 'friends' who sell you insurance is not the same as having a financial adviser. You need a fee-only adviser, not one whose motivation is complicated with commissions."
7. You need at least a basic understanding of taxes and lending
Do you understand the nature of business debt service? Where should you be looking for lending? You will want to talk to your accountant about these important financial implications of acquiring an existing dental practice. While you're not going to become an expert overnight, you need to gain at least a basic understanding of these things.
Dr. Craig Barney advises the following regarding taxes:
Dr. Barney
"While interest on your practice note is tax deductible, your principle reduction is considered income. This skews your income in favor of the IRS and you need to come up with as many tax saving strategies as possible. Take that into consideration when calculating the post debt service profitably of a practice."
In regard to debt, Dr. Adrian Vande Merwe has the following to say: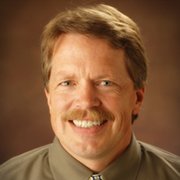 Adrian VanDe Merwe, DDS PC
"Student loans will be gone someday – you won't even remember when you paid them off. Practice debt is more complicated. Many skilled salesmen will try to get you in more debt. On the other hand, it may be better to make other investments than to have your largest investment be your paid-off practice."
8. You need a rock-solid transition plan
There are many ways to transition the sale of a dental practice; the transition period may last anywhere from days to even years. Too short of a transition period may result in lost patients and other problems, but if you take too long, the seller may reconsider their plans to sell.
Here's what Dr. Thornock has to say about the transition period when acquiring a dental practice:

Eli Thornock, DDS
"Ideally, I would have preferred a short transition period, from 6-12 months, long enough for the patients to get to know me, short enough for all the transaction details to be figured out from the start. Any transition plan can probably work, but get the details finalized and written down from the very start. If the seller doesn't know, or can't tell the buyer, then they probably need to get more serious about selling. This may also factor into the selling price. For example, my sale was of the handoff type, with no overlapping period. I lost maybe 20% of the patients, simply because they didn't know me. I should have paid less than I did, because of this."
9. You can't be afraid to let people go
"Hiring the right people and managing employees will be your biggest challenge," says Dr. Adrian Vande Merwe.
You may want to initially hire some of the staff from the practice you're purchasing, and you may want to bring in some of your existing staff or hire new people. But in order to address redundancies and make sure everyone in your office works well together, you might have to let some people go.
Dr. Loren Anderson, DDS, of Anderson Dental in Kennewick, WA, says the following about putting together a team at your new office:

Dr. Loren Anderson
"Ideally, I would have preferred a short transition period, from 6-12 months, long enough for the patients to get to know me, short enough for all the transaction details to be figured out from the start. Any transition plan can probably work, but get the details finalized and written down from the very start. If the seller doesn't know, or can't tell the buyer, then they probably need to get more serious about selling. This may also factor into the selling price. For example, my sale was of the handoff type, with no overlapping period. I lost maybe 20% of the patients, simply because they didn't know me. I should have paid less than I did, because of this."
Dr. Whittaker has a similar philosophy: "Fire bad employees. If an employee fails to measure up, don't keep them. It's bad for morale."
On the flip side, employees might choose to leave if you offer them fewer perks than their previous employers. So, it's important to obtain and consider this information before you purchase a practice. Dr. Roderick of Aesthetic Family Dentistry says,
"Know exactly what wages and benefits are being provided the staff; they will not stay if the new doctor plans on reducing these."
Russell Roderick, DMD
Aesthetic Family Dentistry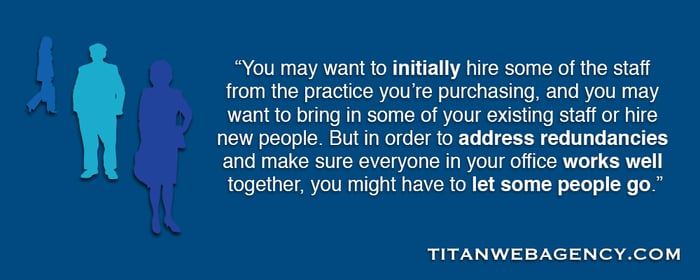 10. Take your time and enjoy!
The final piece of advice from dentists who have bought a practice is to simply take your time. It may sound overly simple, but its importance can't be underestimated. You won't be able to fix all the problems with the practice overnight, so don't worry about buying a fully functioning practice right off the bat. It takes time to build something just the way you want it.
Dr. Samuel Kwon of SK Family Dental in Puyallup, WA has the following to say about taking it slow: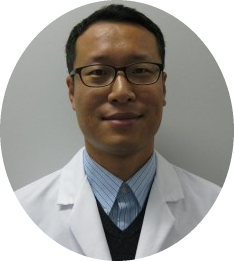 Dr. Samuel Kwon
"Slow and steady wins the race. While you may want to grow your practice as fast as possible, it's important to do everything in order. Your practice is a long-term play, so take things slow, and make sure you do things properly. If that means studying things out a bit more than normal, then do it, making a mistake when establishing your dental practice could cause consequences for years down the road."
Dr. Anderson of Anderson Dental adds this bit of advice:

Dr. Loren Anderson
"If a certain procedure or style bothers you or stresses you out, don't do it. Find your niche and refer what you don't like to do out to a specialist. Life's too short to spend your days doing something you don't like working with people you can't stand."
When you take the time to make the right choices with your practice, dentistry will be more enjoyable. Chad Barney, DMD, who has a dental practice in Lewiston, ID, has the following philosophies on how to have fun as a dentist.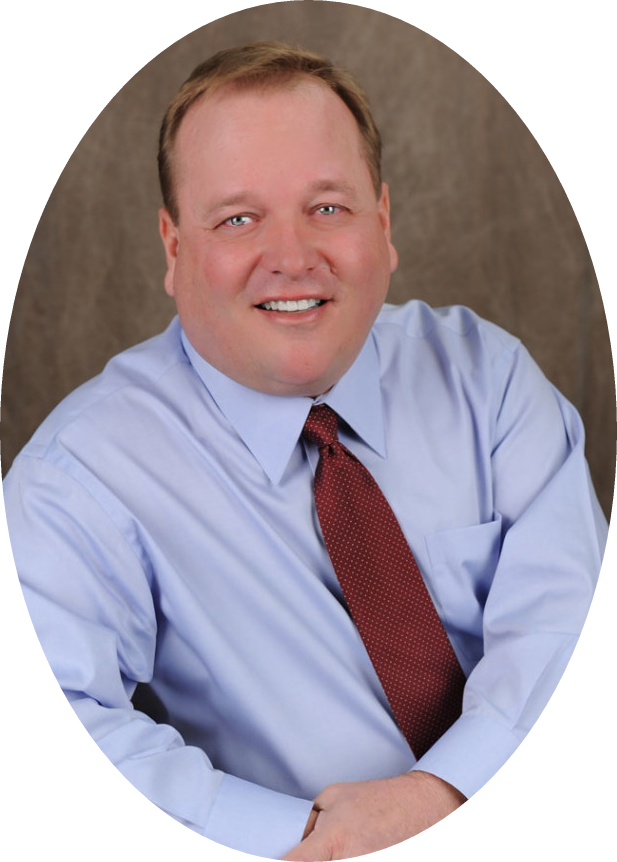 Dr. Chad Barney
"Dentistry is more fun when you are a good leader. Dentistry is more fun when you hire the right people and let the others go. Dentistry is more fun if you keep learning and trying new procedures. Dentistry is more fun if you have a positive attitude. Dentistry is more fun if you develop good relationships with your patients."
Absorb these lessons and benefit from them — and feel glad that you didn't have to experience the mistake firsthand! Using these secrets and tips from real dentists, you will have an edge on your competitors when buying a dental practice.
Further Help and Resources
For Opening a New Dental Practice and Dental Practice Transitions
If you need help growing an existing dental practice or the new one you are considering buying, then head on over and read these blog posts that can help you do just that:
We've included much of this blog post in the infographic below.

About the Author
Tyson Downs, the owner of Titan Web Agency, has years of experience working with small businesses and helping them meet their revenue goals. Prior to starting Titan Web Agency, he freelanced in SEO and Web Design while working in the corporate world. Tyson is a graduate of Brigham Young University, the father of 5, and enjoys spending time with his family. Particularly on the baseball field.