17 Creative Ways to Improve Patient Satisfaction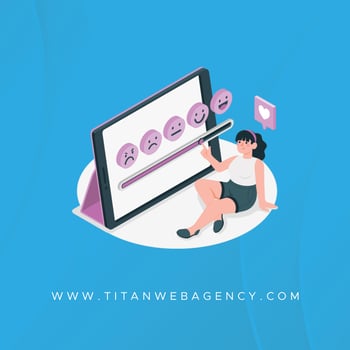 *This post was originally published February 2nd, 2016, and extensively updated July 8, 2022.
How Can Patient Satisfaction Be Improved?
Patient satisfaction is at the core of any successful healthcare practice. When patients feel respected, valued, and cared for, they are likely to remain with a provider for years. They may also help attract prospective patients by making referrals and writing positive reviews.

Sometimes, providers lose sight of the patient experience despite striving to provide excellent care. If it's been a while since you reviewed your patient satisfaction scores and office procedures, it may be time to take a step back and see what you can do to improve the experience of visiting your medical practice.
With that in mind, here's some information about the patient experience, plus 17 actionable suggestions to help create a practice that your patients love.
What is Involved in the Patient Experience?
The patient experience is something that can change while also remaining the same. That might sound contradictory, but it's not.
As long as there have been relationships between patients and healthcare providers, there have been expectations about how a patient should be treated. They expect to be promptly and professionally greeted, and made to feel comfortable in their surroundings, feel confident that they are getting appropriate and helpful medical care treatment from a great provider, and trust that their overall experience will be positive.
At the same time, today's patients expect their doctors to provide the ease and convenience of modern technology. They want to be able to make and change appointments online, ask questions and receive answers, view their records, and more.
The patient experience needs to be a combination of positive interactions in a pleasant environment, plus the convenience and speed of technology.
Important Healthcare Marketing Statistics to Consider
Here are some important healthcare marketing statistics to help you understand why creating a positive patient experience and increasing patient satisfaction is crucial.
Google reported in 2020 that 7% of all queries are health-related.
70% of all patients research providers online before making an appointment.
62% of smartphone users have searched for health information using their mobile devices.
Social media heavily influence healthcare provider selection.
Inbound marketing has the potential to deliver 54% more leads.
According to a study conducted by BerylHealth, a focus on patient experience will positively impact patient experience scores and should include post-discharge patient communication and interactive care.
Actionable Ideas to Improve Patient Satisfaction and Experience Scores
Now, let's review 17 actionable ideas to help your practice improve patient satisfaction scores and the patient experience.
1. Adopt a Patient-Centric Business Model
The first and most important thing you can do to increase patient satisfaction is to adopt a patient-centric business model. This means being intentional and specific about how you expect patients to be treated and what you want them to experience when they come to your practice.
You must articulate in writing what you want and how you expect to accomplish it. The employee handbook should be an entire document focused on the patient experience. The same is true of job descriptions because these will attract the right employees to help you accomplish your mission.
Thinking about how you want your patients to feel after visiting your practice is an effective way to start. Here are some words and phrases that may help:
Safe
Understood
Respected
Confident in your abilities
Valued
The words you choose should serve as a guide to determine what you will do to make your patients' experience as positive as possible.
Putting patients first will certainly enhance patient satisfaction. Not adopting a patient-centric approach puts the organization at risk of focusing on activities that don't have an impact on patient satisfaction.

2. Get Doctors to Improve Patient Engagement
Studies have shown that physicians directly impact 40-75% of all hospital revenue. As a result, physicians play a vital part in providing an enhanced patient experience, and any healthcare organization needs to make practitioners their partners in providing positive experiences for patients.
The key is to focus on the patient experience without sacrificing practice profitability. You'll need to train your care team to ensure your patients get the treatment they deserve.
Today's patients are engaged with their treatment options. Many do their own research and have come to expect the same type of interaction, whether it is an outside commercial brand or within the healthcare industry.
As a result, organizational priorities have changed, focusing more on analytics and metrics.
To cater to the modern patient, significant emphasis needs to be placed on the following:
Quality of care
Communication
Expectations
Access
Positive patient outcomes
Time with patients
Education
As we noted above, it's essential to be clear with providers about your expectations regarding the patient experience.
3. Understand Your Patient
To provide improved patient experiences, you must first understand your patients. Most of this knowledge comes from direct contact.
Create opportunities for staff members to cross-train with other departments within your facility. Doing so allows them to develop an understanding of patients via face-to-face interactions, as well as improve the overall efficiency of your staff.
When all employees have some sort of interaction with patients, it will help them see things from a patient's perspective. Encourage your staff to interact with patients as much as possible. Even casual conversation can help them understand what patients are experiencing.
Collecting and maintaining a robust database of patient interactions can help you with your overall patient-centric strategy. The data collected can include everything from internal data to patient satisfaction surveys and feedback.
Performing these tasks will make it easy for healthcare providers to identify opportunities to improve the patient experience. As a result, in-house research should always have clear parameters and be linked to organizational goals.
4. Prioritize Communication with Patients
Poor physician communication is a common cause of patient dissatisfaction. It makes sense, then, that improving your communication will also improve the patient experience.
Communication should be a priority at every level of your practice, including:
When you answer phones and return patient calls.
When you greet patients as they arrive for appointments.
How you interact with patients before an appointment: sending appointment reminders or making confirmation calls.
How you interact with patients during an appointment: communicating clearly with them about their health and potential treatments, including listening and responding to their concerns.
How you interact with patients after an appointment, including booking follow-up appointments, sending follow-up emails and texts, and making it clear that you make their health outcomes and satisfaction a priority.
Communication isn't only about the things you say or write. It's also about how you listen, your tone, and the impression a patient receives of you and your practice. If you make honest communication a priority, you will have satisfied patients.
5. Seek Out Patient Interactions and Ask What They Want
You can and should collect data from your website and social media accounts. It will help you make better decisions about how to allocate your marketing budget and which areas need improvement.
However, there's no substitute for getting direct feedback from your patients. A few ways to get the feedback you need may include the following:
Create and send patient satisfaction surveys after every appointment.
Send a detailed survey to the people on your mailing list to maintain a high quality of care.
Build a feedback form into your patient portal.
Ask patients about their experiences during follow-up phone calls.
Post questions on social media and aggregate the responses.
The feedback you get should help you pinpoint the areas where your practice can improve the patient experience. For example, if you get a host of responses from patients who are frustrated with their waiting times, you may decide to put a contact system in place where your staff sends text messages to update patients when there's a delay.
As we mentioned above, your staff should be encouraged to look for opportunities to engage with patients. Being friendly, making eye contact, and asking them how they are doing can go a long way.
Patients don't expect employees that don't directly provide patient care to remember them. Therefore, any positive interactions between administrative staff and the patient can go a long way toward improving patient satisfaction levels.
A great way to collect feedback is to use a review system to generate online reviews for your practice, which allows you to understand what your patients want.
6. Incorporate a Strategy to Decrease Patient Anxiety
Patients coming in for a medical or dental procedure can sometimes arrive full of fear and anxiety. To help alleviate stress, send information about the procedure, the institution, staff profiles, tips, and reminders before they come in for a scheduled procedure.
For the most part, these functions can be automated, usually through a marketing automation service, including email marketing or text marketing. You'll need to put someone in charge of adding patients who are scheduled for a procedure to the appropriate mailing list.
7. Set Up a System of Accountability
To consistently provide an exceptional patient experience, your organization must devise a system for accountability. By developing a measurement system that tracks anonymous feedback from patients and colleagues, employees can significantly improve the quality of their patient interactions.
This data can also be used to motivate staff members by recognizing those who provided excellent service. Each department and individual employee can use the data as a benchmark to improve and learn from the success of others.
When dealing with discontent, always create a plan to improve accountability.
Information derived from employee satisfaction surveys can also be used as a tool to change staff behaviors. It's hard to improve something without measuring it, but improvement methodologies like Six Sigma can be used in this situation to successfully change staff behavior.
8. Embrace Big Data Analytics
As the world becomes better connected and digitized, the development of a personal health cloud is essential to access important data from everyday devices, including smartphones, wearable health devices, and tablets.
As the Internet of Things (IoT) gains significant traction, a proper system to collect, manage, analyze, and store data will be imperative because it will enable practitioners to make well-informed and personalized decisions concerning a patient's health.
Big data health clouds will need to be developed along with machine learning technologies to diagnose patients and prescribe courses of treatment automatically. This technology has the potential to make personalized diagnoses, recommend treatments, and provide enhanced feedback to patients.
The biggest challenge here is working with technology while respecting patient privacy and adhering to HIPAA guidelines. Unlike a traditional public-facing business, a healthcare organization usually doesn't collect payment directly from patients nor is it possible to share information.
Today's patients want to be able to interact with their providers online, doing everything from completing intake paperwork to looking up their records. It's your job to make sure they can do so safely.
The first step is investing in practice management software. At a minimum, your patients should be able to:
Schedule and/or cancel appointments.
Complete intake paperwork and medical histories.
View their dental or medical records.
Submit questions to you and your staff.
Your portal must be HIPAA compliant. Just as important as making the portal accessible to your patients is getting your staff on board with the change. A patient portal will make their jobs easier, too.
9. Build Behavior Modifying Tools
Harmful behaviors like smoking, drinking, and an unhealthy diet are major contributors to high medical expenses. Building applications that support healthy behaviors can help make a real change across the spectrum.
Further, it provides a wealth of data that can be used to identify new opportunities to enhance the patient experience. It's also a tool that can be used to support patients once they have been discharged from a clinical setting.
New mobile applications can help guide the patient and their behavior, rather than just track it. With personalized individual guidance, patients have a real opportunity to develop healthy behaviors.
By measuring patient experience and satisfaction, you can also monitor the progress made by the whole institution and measure the health of your practice. It's important to note that you can't stop after the data is collected. It must be an ongoing exercise to achieve excellent patient satisfaction.
Designing an app or mobile tool doesn't need to be expensive. You can start small with one tool that addresses a problem many of your patients share and build from there.
10. Create a Positive Environment for Patients and Staff
As it would in any other business, having a positive work culture makes a big difference. Promote a healthy working environment where employees are driven by the patients that they serve rather than avoiding reprimands.
An empowered workforce will empower the patients it serves. Your organization may already have a patient and family advisory council, so put it to use in creating a positive environment.
Your council should provide important feedback on everything from the most mundane to the most serious functions within your organization, which can help you provide a higher quality of care to your patients.
Doctors and staff members can experience compassion fatigue and even burnout. Digital tools can be structured to monitor this to ensure that patients receive compassionate care. Our experiences are what influence better overall health and better outcomes.
11. Create Online Resources for Patients
A significant percentage of patients in the United States seek medical and dental information online, so it makes sense that providing them with online resources will improve their experience. Here are some examples.
Update your practice's website to include detailed information about your practice, staff, and services. Make sure to include authentic photographs whenever possible.
Build a library of resources for your website. For example, you may want to create brief explanation videos for common procedures, link to authority articles and studies related to your practice, and maintain a blog.
Create a list of useful links, including links to professional journals, major periodicals, and even YouTube videos that you think your patients will find helpful.
Write a thorough FAQ for your website and make sure to give detailed responses.
The more resources you include, the better your patients' experiences will be. You'll also have a better chance of attracting new patients because they'll be impressed by the patient education resources you have provided and your attention to detail.
12. Embrace the Use of Social Media
If you're not making the most of your social media accounts, you're missing a chance to improve your patients' experiences with your practice.
You don't need to be on every social media site to be effective. For example, if you have an account on Facebook, you should be prepared to post at least once every weekday. Your content should be a mix of original content and curated content. The same is true of Instagram. Remember, you can use social media scheduling tools to create a content calendar.
You should also integrate your social media with your patient service. That may mean adding an automated response if patients send you a Facebook message and empowering people on your staff to respond to patient questions and complaints on social media.
13. Let Patients Know You Value Them
One of the best ways to improve the patient experience is to let your patients know that you don't take them for granted. Every patient has choices when it comes to selecting healthcare providers, so showing you appreciate them will increase their patient experience.
Here are some suggestions to show your appreciation:
Keep a database of your patients' birthdays and a supply of signed birthday cards. A week before their birthday, mail a signed card.
Make notes about any life details your patient shares with you. For example, you might note that a patient's child is applying to college and then ask about the application process the next time you see them.
Send a thank-you email or text after each appointment.
Have some basic perks in your office, including a beverage station in your waiting area and toys for your youngest patients to play with while they wait.
None of these things are expensive, but they can make a dramatic difference in how your patients feel about you and your practice.
14. Strive for Pricing Transparency
Another common patient complaint is related to pricing. Many patients have had the experience of receiving a bill from a doctor or dentist and finding that the total charges are higher than expected. The sticker shock can contribute to a bad patient experience and cause patients to look elsewhere the next time they need to be treated.
One way to combat sticker shock is to be as transparent as possible about your pricing. While the thought of telling a patient how much a procedure will cost might be daunting, patients are your customers, and they deserve to know what they'll be spending.
Transparency is particularly important when a patient is uninsured or has a high deductible plan that will require them to pay a significant amount out of pocket. You'll need to instruct your staff to be straightforward with patients about pricing, answer all questions, and refer to you if the patient needs information that they can't provide.
15. Simplify the Billing Process
Billing insurance companies for patient visits can be a long and irritating procedure for both your staff and your patients. Insurance companies may change their procedures, or a patient may switch jobs and get new insurance. Either situation can lead to denied claims and headaches for all parties.
You can improve the patient experience by simplifying your billing process. One way is to use a system that automatically updates procedures to minimize claim denials. You may also want to invest in technology that delivers accurate estimates to minimize sticker shock, as we noted in the previous section.
Another suggestion is to have your front desk staff ask patients about changes to their insurance each time they visit your office. Anybody who has a new provider or even a new card with an updated copay will have the opportunity to present their information, so your staff can update it in your system.
Taking steps to eliminate surprises and minimize claim denials will put patients at ease and make them feel good about continuing to choose you as their provider.
16. Offer a Payment Plan
Financial concerns may be an issue even when a patient receives an accurate bill, and their insurance claim is paid soon after it is submitted. Patients who have high deductible plans and those who do not have insurance may need some time to pay what they owe.
Many healthcare institutions offer payment plans to help patients spread out the cost of a visit or procedure. While you might prefer to receive the entire amount due as soon as you bill, that's not always an option. With healthcare prices rising, your patients deserve the chance to pay their bills on a timetable they can afford.
You can offer financing through your office or partner with a third party to finance a payment plan. If a patient expresses concern about their ability to pay, you should empower your staff to talk about payment plans or you can talk about it when you're with a patient.
17. Ensure the Waiting Room is Clean and Comfortable
Finally, you should make sure that your waiting room is both clean and comfortable for patients. Many healthcare facilities provide amenities for patients. Your goal should be to keep as many patients happy as possible. Here are some suggestions:
Provide comfortable seating.
Keep a fresh supply of reading material, including educational materials for those who want them, newspapers, or magazines. Swap them out regularly, so your patients aren't stuck reading old news.
Provide tablet stations to allow patients to check-in via your patient portal.
Provide a beverage station. It can be as simple as a water cooler with cups, or you may prefer to include a coffee and tea station or even a supply of bottled beverages.
If you have a television, keep it tuned to something as neutral as possible. While some of your patients may love a particular news source, for example, others may find it annoying or even offensive.
If you treat young patients, consider providing kids' books, games, and puzzles to keep them occupied while they wait.
Keeping patient wait times short is also important. While you want your waiting room to be pleasant, no patient wants to be kept waiting. Make sure your staff keeps everyone updated if you're running late with appointment times.
Patient Experience Mistakes to Avoid
A significant part of creating a positive patient experience is avoiding some of the most common mistakes that providers make. Below are some things that will negatively impact your patients' experience and hinder your ability to attract new patients.
Not keeping up with technology. If your practice doesn't have an online patient portal with online paperwork, scheduling, and a way to ask questions, then patients will be unhappy. In just a few years, these things have become necessary for every healthcare practice.
Not communicating effectively. Patients are often nervous about their health, and it's your job to reassure them during their appointments as well as after the fact.
Not listening to your patients. Another common complaint about healthcare providers is that they don't always listen to their patients. If a patient doesn't feel that you've heard them, they'll walk away frustrated.
Not being compassionate. You may not mean to be cold toward your patients, but if you are, they'll notice, whether it relates to their treatment or payment. People want providers who care about them.
These mistakes are common, but they're also easy to correct.

Patient Experience is a Critical Pillar in Patient Retention
The bottom line is that creating a positive patient experience is just as important to patient retention as providing quality care. Any practice that fails to prioritize patients' comfort and satisfaction is likely to lose patients faster than it can attract them.
The 17 actionable items included here are things you can do starting immediately to create a warm, welcoming, and compassionate environment for your patients.
About the Author
Tyson Downs is the founder of Titan Web Agency, a company specializing in marketing for dental professionals. With an impressive track record of working with over 100 dental practices, Tyson has a deep understanding of the unique marketing needs within the dental industry. His expertise has helped numerous dental practices flourish by meeting and surpassing their revenue goals and established him as a thought leader in healthcare marketing. His insights and strategies have been featured in esteemed dental publications, including the American Dental Association and the American Academy of Implant Dentistry. Before dedicating his career to helping dental professionals thrive through effective marketing, Tyson honed his skills in SEO and web design as a freelancer, while also gaining valuable experience in the corporate sector. As an alumnus of Brigham Young University, he brings a strong educational background to his entrepreneurial endeavors. Outside of his professional life, Tyson is a devoted father of five, who cherishes time spent with his family, especially when they're all enjoying America's pastime on the baseball field.