Why You Should Get Your Dental Staff Involved In Your Marketing
Online marketing for dentists is a continuously evolving process that can reap significant benefits if done correctly. It's also a practice that can be enhanced, at no cost, by including your office staff in the marketing process.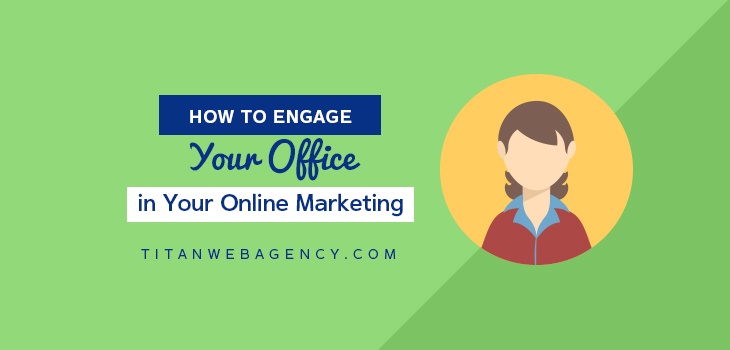 Your dental marketing ideas and strategy can and probably should include the use of blogs and social media platforms as a tool to promote your practice.
The tools that are available today will allow you and your staff to get creative with your online healthcare marketing strategies. However, these tools need to be used correctly for you to properly promote your practice to current and potential patients.
So, how can your office staff help with online marketing?
There are many creative ways to market your dental practice online. Here are some tips to get your office staff engaged in online marketing.
Recommended Reading: Be Awesome at Marketing Your Practice by Involving Your Dental Staff
Ask Your Staff To Get Social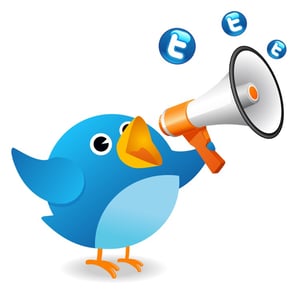 Whether it's in the medical clinic, restaurant, or high-end retail, various types of businesses are increasingly incorporating social media into their online marketing strategy. Further, as social media is playing a major role in most people's lives (over 1.7 billion active users), it's expected for your practice to have a presence on a social media.
However, having a social media presence alone isn't enough as it has to be maintained with regular activity, posts/tweets, pictures, updates, etc.. A good way to keep your social profiles active is to get your staff use social for your office.
There are many ways to participate in online social platforms. A great place to start would be increasing the frequency of posts on your practice's Facebook page and Twitter.
So what's a good way of going about this?
1. Get your Staff to Update their Social Media Profiles to Reflect Employment at Your Practice
Your staff might have been working at your practice for a long time without ever updating their employment details on their social media profiles. So, if you are comfortable, ask them if they could check and update the employment information on their profiles to indicate that they work at your dental office.
Furthermore, whenever the social media platform permits, ask your staff to provide an appropriate link to your practice website or social media page.
This simple request can go a long way in enhancing your visibility which, in turn, may be able to generate more patients coming in through the door.
2. Ask Staff To "Check-In"
Take it a step further and ask your office staff to 'check in' at your dental office when they come into work.
Consider having your staff 'check in' at your practice on a regular basis.
For example, when your employees arrive at work, ask them to use their Facebook app on their smartphones and click 'check in' button.
This will increase the activity on your page and Facebook algorithms will take notice. It's a simple act that won't take any more than a few seconds to complete.
A word of advice: Don't make this a requirement. Simply suggest it to those that feel comfortable with it.
3. Encourage Tagged Pictures
You can always encourage your front office and back office staff to post pictures on your Facebook page or share them via an @ on Twitter.
However, taking pictures within the practice featuring patients will require you and your staff to follow regulations to stay compliant. As a rule, don't post pictures of patients without written consent.
Further, it's important to avoid taking pictures with patients in the background. So, if you're taking a selfie, be sure that you don't have any patients behind you.
If training is required, you can plan a workshop to get the message across to your staff about the importance of consistently following rules, guidelines, and regulations.
I know, I know that isn't the fun part, in fact it's the opposite of fun, but by not paying attention to this, you could be fined, or worse, get shut down.
Train Your Dental Office Staff To Use Engagement Techniques
To get your staff engaged in online marketing activities, you can request that they learn some online engagement techniques. These can be either one of or all of the following:
Questions
Invitations to interact
Hashtags
Call to action
If your staff is only posting generic stuff, it really won't help you achieve your goal of building awareness. Get your team members to start asking questions, invite interactions, and posting interesting and fun information about the office.
A generic post usually involves a statement such as: "We hope you have a great day." It's nice, but it doesn't provide the necessary call to action.
A better engaging post will be something like "Have an awesome day! What are your weekend plans?"
Asking questions gets your audience to interact with you and this, in turn, will raise awareness. You can also invite interaction with an engaging post like
"Brushing your teeth and flossing regularly can help you stay healthy, but did you also know that having a healthy mouth could help prevent stroke and heart disease? 'Like' if you brush and floss regularly."
Further, you can also add a call to action like "Call us for a free oral health screening."
Ask your Staff to Start Blogging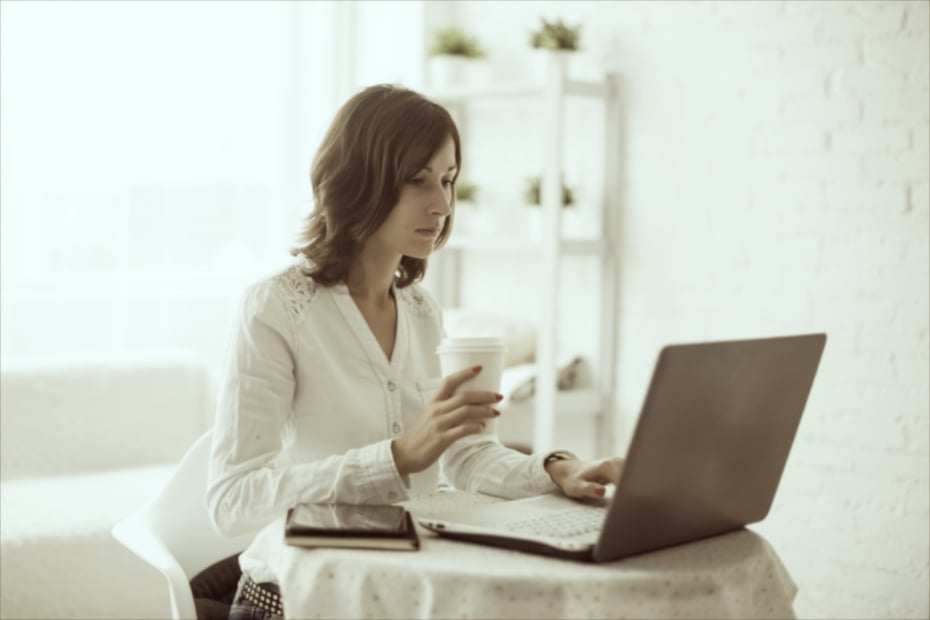 An effective dental marketing ideas and plan makes use of blogs to generate new content. But content on your blog doesn't have to be limited to posts by dentists. Dental practice staff can also contribute new content.
You can utilize your staff to improve your online marketing campaigns by getting them to blog about related topics that don't come from an authoritative angle that should be posted by a medical professional.
Instead, these posts could be related answering common patient questions. Most of your front office employees are used to answering patient questions over the phone, so these solutions can generate some interesting topics.
Also, consider doing guest blog posts for larger websites such as Dentistryiq and The Dental Geek. Sites like these increase your exposure and credibility.
You might already have a budding writer or a prolific blogger on your payroll, so it might be very easy for this individual to make the transition into blogging on a regular basis.
Before you do this, be sure to have a content strategy in place. You don't want to ever blog just for the sake of blogging. You want to have a strategy behind it.
Point your Patients to your Website and Social Media Profiles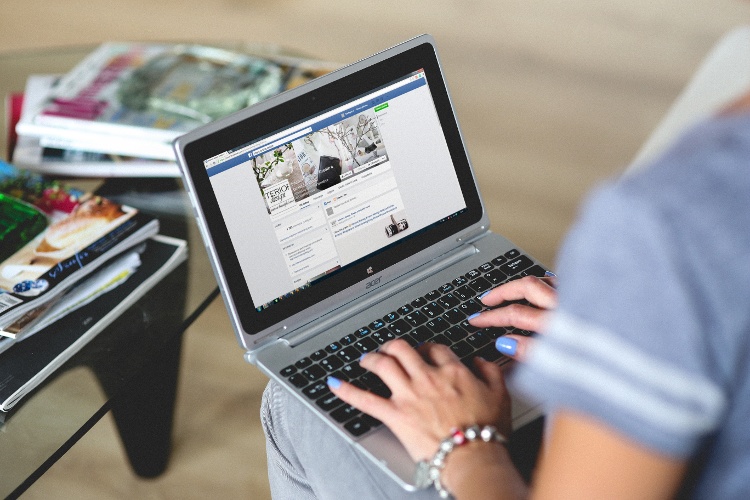 When all your employees are involved in helping you with your internet marketing, you don't have to restrain yourself to promotion on online platforms. You can extend into the offline world by pointing patients in the waiting room to your website.
Further, all newsletters, cards, and brochures should have information about your website and social media pages. Whenever an employee is answering a question, they can always make the patient aware of interesting new content that's on your website.
These actions don't need to be limited to waiting rooms as you can ask your staff to direct new patient inquiries to your website by sharing the URL. Further, this information can be shared with potential patients over the phone and via email.
Provide a Link to your Website in Email Signatures
When communicating with potential and current patients via email, it's beneficial to add a link (that's clickable) to your website in the email signature. This is a great way to generate direct qualified traffic to your website.
At the end of the day, we're building awareness. So, if more people become aware of your website, the better. This also provides potential or current patients an easy option to share the link with someone else.
Listen and Respond to Patients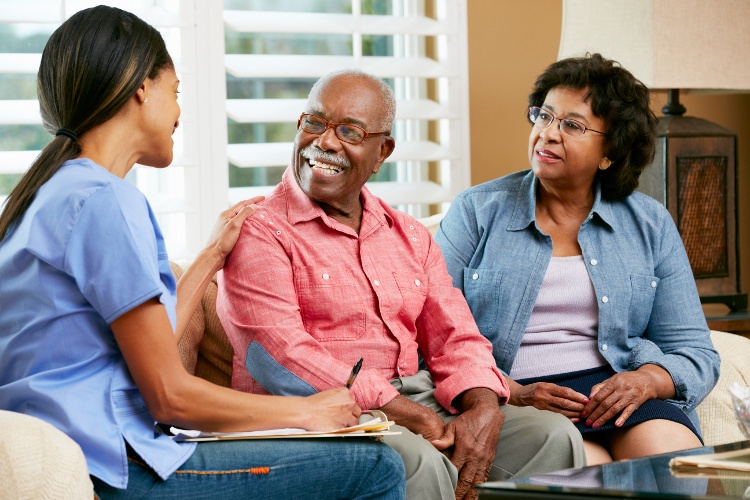 Getting everyone at your practice involved in online dental marketing builds relationships. Your employees are usually the first point of contact between potential patients and your practice, so tools like social media and blogging can help you build genuine relationships through them.
When engaging in social media, you and your staff have to keep in mind that it's all about conversations and building a community. So in every interaction with patients or potential patients, the conversation needs to be authentic and natural.
If you are creating engaging blogs and social media posts, be sure to listen and respond in a timely manner with honest and useful information. As word-of-mouth marketing often takes place on social media, you can build credibility by listening and responding appropriately.
You can also take it a step further and upload new patient documents that they need to complete on your website. When more people download the paperwork before their appointments, the faster it will be to process new patients.
So whenever a patient sets an appointment over the phone or via email, direct them to the download page where they can get a head start. If you need help with new patient forms, social media policies, and more be sure to download our FREE downloadable and editable templates by entering in your information below.
Encourage Reviews
It is important to remember to encourage patients to head over to Google, Yelp, and ZocDoc and leave a review about their visit.
This can be accomplished in many ways. First, be sure to post signs around the office reminding patients that you rely on reviews to spread the word about your office. Also, have staff and dentists remind the patient as they are leaving that they should consider writing an online review about their experience.
Of course, you are ideally looking for glowingly positive recommendations. If you are providing a patient-centered experience, then this shouldn't be an issue.
Have staff respond to any negative comments, criticisms and critiques immediately and with respect. Again, be sure that they are adhering to privacy and HIPAA laws in all interactions.
If you aren't sure where to get started when it comes to reviews, be sure to read out blog post: Dentist Reputation Management: 5-Star Guide to Review Management for Dentists.
Getting Staff Excited About Marketing
You've read some great ideas about how to involve your staff in your online marketing strategy, and hopefully, you can incorporate some, or all, into your long-term marketing plans.
However, your success all hinges on staff participation. So, how do you get your staff on board with the plan?
Provide Training
If your staff doesn't understand the marketing plan, and how to put it into action, then they won't be excited about it. Therefore, it is essential that the proper training is provided.
Schedule a time to meet with all staff to educate them on your social media policy. (While you're at it, grab some social media and office forms---> DOWNLOAD FORMS NOW. )
At this meeting, outline your requests for their involvement, and offer suggestions about how they can talk to patients about connecting with the practice through these avenues as well.
Front office staff, especially those that work closely to monitor reviews, control social media pages, and have the first and last interactions with patients may require the most training. Be sure that they have a full grasp on the social media platforms that they are managing. Also, do regular quality checks to ensure that posts are engaging, interactive, and appropriate.
Incentivize Your Staff
Do you want to know a sure-fire way to really get staff excited about marketing?
Incentivize them!
Nothing gets employees more excited than knowing that they could potentially earn something extra for just doing their job.
For example, you can make online marketing a competition. Offer prizes or other incentives (1 extra hour of PTO, a prime parking spot, etc.) for the employee that checks in first to work one day or the dental hygienist that receives the most positive reviews in any given month.
Your staff may put in a little extra effort in requesting reviews and posting pictures if they know that there's a little something in it for them.
Don't Lose Track Of The Goal
Finally, everyone must be held accountable for staying engaged with online marketing. Let's face it, when days get busy it is sometimes easy to brush Facebook comments or Google reviews aside until another day.
Don't let this happen. Consider social media and other online platforms the ultimate tool for you to communicate with current and prospective patients. You want your entire staff to make these interactions a priority because, in our world, this is the way so much of our communication is done most of the time.
---
Conclusion
If you are thinking about engaging your staff in your online marketing, there's a chance that you are doing something right already. After all, inviting your staff in on the process means that you likely have social media accounts established, a solid base of patient reviews, and an incoming stream of referrals.
Including your staff in on the process will only help to grow your practice even more. Their rich interactions, both online and offline, may be the key to the success of your dental office.
About the Author
Tyson Downs, the owner of Titan Web Agency, has years of experience working with small businesses and helping them meet their revenue goals. Prior to starting Titan Web Agency, he freelanced in SEO and Web Design while working in the corporate world. Tyson is a graduate of Brigham Young University, the father of 5, and enjoys spending time with his family. Particularly on the baseball field.