10 Tips for Creating an Amazing Dental Brochure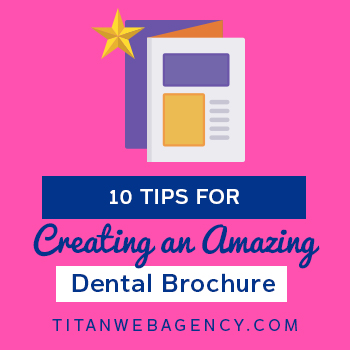 Are your printed marketing materials representing your dental practice well – or are they falling short of perfection?
The chances are good that your brochures aren't up to snuff. You may have put a great deal of time into creating them, but it's not uncommon for dentists to have to wear many hats when running a practice. When money is tight, you might decide to handle marketing on your own – and despite your best efforts, you can end up with a brochure that's not doing you any favors.
The good news is that even if you can't afford to hire a marketing company to design your brochure, you can still create something amazing – with a little bit of guidance.
What Should Your Dental Practice Brochure
Do?
Before we reveal our tips, let's review the things that a top-quality dental practice brochure needs to accomplish:
It should be an accurate representation of your brand – anybody reading it should understand your core values and the services you offer

It should differentiate your practice from others in the area

It should engage readers' emotions (people buy with their hearts, not their heads)

It should have a unique and compelling visual style

It should clearly communicate the benefits of choosing your practice

Now, let's talk about the 10 specific things you can do to make your brochure amazing.
1. Create a Strong Brand Message
The first thing you need to do is to hone your brand message. Every dental practice is unique, and the best way to attract patients is to have an effective dental marketing strategy, one where you identify and highlight those things that make your practice special.
Are you the only dentist in the area that offers sedation dentistry for nervous patients? Do you specialize in treating kids who have autism and other conditions that might make a trip to the dentist a challenge?
Before you write a single word of your brochure, you need to think about the things that set you apart from other dentists and decide how to present them.
It's imperative that you identify your unique selling proposition and properly communicate that to your patients and prospective patients.
2. Identify the Benefits of Choosing Your Practice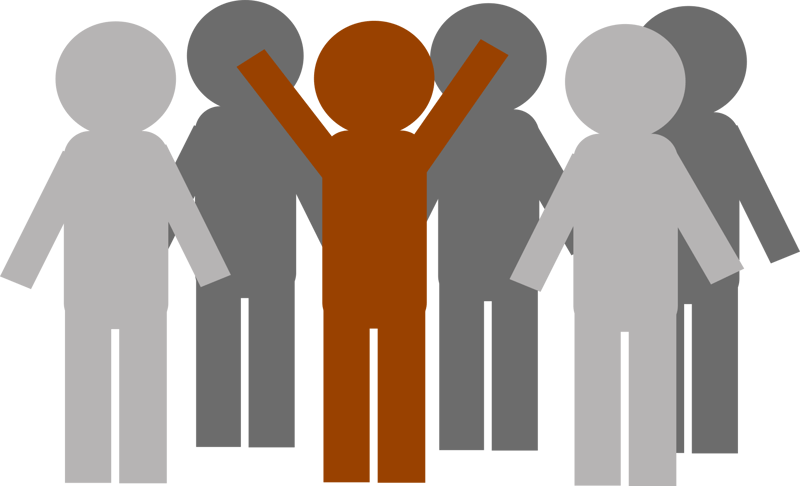 One mistake that a lot of dental practices make with their brochures is focusing on features instead of benefits. Let's look at the difference.
If you say in your brochure that your practice uses digital x-rays, that's a feature. Many people who see it won't understand what that means or why it matters.
By highlighting a benefit of digital x-rays – that they use less radiation than traditional x-rays, for example – you provide prospective patients with an incentive to choose your practice.
Along with these benefits, are you also highlighting the amenities your office offers? Do you have cold drinks available in the waiting room? Do you offer Bluetooth headphones? Understand the impact that these amenities can have for somebody that is choosing a dentist.
3. Create an Irresistible Title
Titles are important. The name you give your brochure – together with the cover design and graphics – determine what a prospective patient's first reaction to seeing it will be.
Coming up with a snappy title for your brochure isn't easy, but it's essential. The best titles are those that make people want to learn more about your practice. For example:
9 Reasons to Make ABC Dentistry Your Family Dentist

Your Smile Is Your Calling Card

What Can Your Teeth Tell You about Your Health?
The title you choose should represent your brand and give people a reason to open the brochure and read it. You should also create compelling headings and subheadings throughout your brochure.
4. Make the Text Enjoyable to Read
There's no point in making a brochure if it's not enjoyable to read – but that's a mistake a lot of dental practices make.
Your patients don't want to plow their way through dense blocks of technical language. You can talk about your state-of-the-art treatments, but you need to do it in a way that any layperson can understand.
A persuasive and conversational tone is the best tone for your marketing brochure. It needs to be interesting, informative, and convince people that they need to act by calling your office or visiting your website.
If writing isn't your strong suit, then hire a professional to write the text of your brochure. You can't afford to have awkward prose in your brochure. And if you write it yourself, you should still hire a professional editor/proofreader to check it before you send it off to the printer.
5. Use Lots of White Space
The next tip to help you create a fantastic dental practice brochure is to make sure to include plenty of white space.
White space is the blank space around and between paragraphs and images. The presence of white space makes a brochure easy to read. If you've ever opened a book to see dense blocks of text, then you know that text that uses a lot of white space is easy on the eyes.
It's a good rule of thumb to keep your sentences and paragraphs short and to use graphics, photographs, and images to create a lot of white space. That way, your brochure will be beautiful to look at it as well as easy to read.
6. Choose Colors that Support the Brochure's Message
The next thing you should think about when designing your brochure is the color scheme. Colors can have a profound effect on people's psychology, so it's important to choose the right ones.
Some colors have very strong associations. Many dental practices like to use white because patients associate white with a bright, attractive smile. Blue sends a message of serenity and competence, while green is often used for natural cures and environmentally friendly practices.
Since you'll probably be using more than one color, make sure to choose a color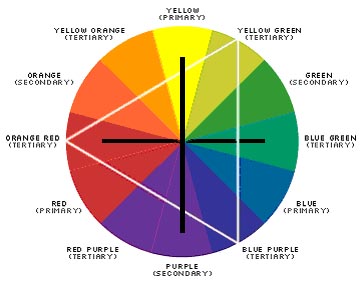 palette that's pleasing to the eye. You don't want colors that compete with one another. Some practices use varying shades of the same color to create a pleasing effect.
Does that mean you should never use a contrasting color? Of course not. Complementary colors (those that sit opposite one another on a traditional color wheel) are popular – think of combinations like blue and orange, red and green, and purple and yellow. If you use a blue color scheme, highlighting key messages in orange can be quite effective.
The key consideration here should be choosing colors that enhance your brand and the message of your brochure.
7. Use Original Photographs
It's important to include photographs in your dental brochure, but not all photographs are created equal. Stock photography has its place, but some stock photographs appear phony and posed – not the message you want to send to prospective patients.
Taking quality photographs is easier than ever before thanks to digital technology and editing tools. It's much better to hire a photographer to take photos of your staff, office, and patients than it is to use generic stock photography.
When a prospective patient picks up your brochure, you want them to feel that they're getting an accurate visual representation of your practice. Using photographs of another office or of actors pretending to be dentists and hygienists isn't going to serve you well.
If you doubt your ability to take the photographs you need, consider hiring a professional to do it for you.
8. Create Compelling Graphics
Photographs aren't the only visual elements of your brochure. It's important to think about the following as you design your brochure:
Attractive and readable fonts – many marketers prefer Sans Serif fonts because they're clean and modern. Your primary goal should be to choose fonts that are easy to read – and steer clear of anything that looks unprofessional or childish.

Infographics – you don't have to use infographics, but sometimes they're the best way to convey data without getting bogged down in the text. There are sites online you can use to design one yourself, or you can hire a graphic designer to create one for you.

Illustrations – cartoons and illustrations can also be effective and fun to use. Many dentists with family practices use illustrations to appeal to parents and demonstrate that they understand the challenges of treating kids.
Compelling and beautiful graphics help entice people to read your brochure. Spacing those graphics out throughout the brochure can create an attractive layout that's easy on the eyes and aesthetically pleasing as well.
9. Create an Offer Insert to Entice People to Call You
When you take the time and money to create a marketing brochure for your practice, you want it to last for a long time. For that reason, it's common for dentists to avoid mentioning a specific offer in their brochures.
However, offers are a great way to get people to make an appointment. The solution to not print brochures frequently, but rather, to print a one-sheet offer you can insert in the brochure – and change it out as needed.
For example, you might include an insert for a free dental cleaning, an oral cancer screening, or 10% off teeth whitening. These offers provide prospective patients with an incentive to visit you. Once they're in your office, you can impress them with your stellar service and soothing environment – things that they can't appreciate without being there.
The benefit of using inserts is that you can create as a short-term offer with an expiration date without having to print a whole new brochure. Inserts can be printed in smaller batches than brochures, and once you have a template, you can create new ones whenever you need to.
10. Make Your Contact Information Easy to Find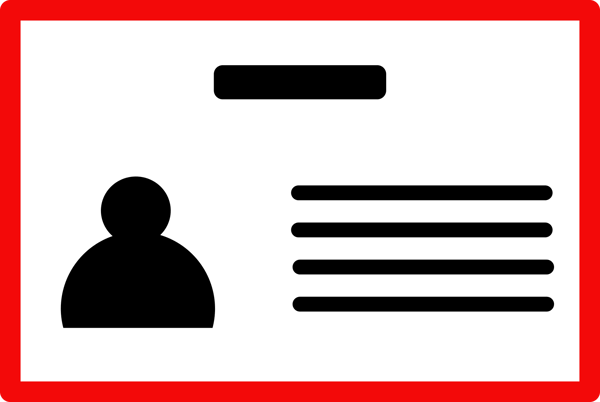 The final thing you need to do to create an amazing marketing brochure is to make sure that all relevant information about your practice is listed in your brochure – and not in the fine print. You want people to be able to find the following things:
Your phone number

Your address

Your email address

The URL of your website

Your social media pages
When you hand a brochure to an existing patient, the possibility exists that they'll pass it on to a friend or family member. You want to make sure that anybody who picks up your brochure can find all the relevant information they need to get in touch with you and make an appointment.
For many dental practices, that means including at least the phone number on the front of your brochure, and repeating it – along with other key information – at the back. You may want to include certain information, such as the URL of your website and your phone number, in the footer of each page.

Conclusion
If you want your newly started dental practice brochure to help you attract new patients, then you need to take the time to make it attractive, compelling, interesting, informational, and easy to read. While you might think of your brochure as a marketing tool – and it is – it should be presented in such a way that it provides value to the people who read it.

About the Author
Tyson Downs, the owner of Titan Web Agency, has years of experience working with small businesses and helping them meet their revenue goals. Prior to starting Titan Web Agency, he freelanced in SEO and Web Design while working in the corporate world. Tyson is a graduate of Brigham Young University, the father of 5, and enjoys spending time with his family. Particularly on the baseball field.