3 Things You Must Do To Get Customer Reviews Generating New Business For You
Online customer reviews are the most important channel by which small and local businesses reach new customers today.

Why? I'll give you two reasons: visibility and influence.
Visibility: Reviews determine whether and where yourbusiness appears when prospective customers look to the Web or their
mobile device to find new products and services. Review activity is a clear signal to search engines like Google and directory sites like Yelp, TripAdvisor, etc. that your business matters, and so oft-reviewed business listings tend to "rank" or just appear more.
Influence: What customers say about your business also determines–more than any other source of consumer information, and certainly more than your advertising–how potential new customers perceive your business and whether or not they would buy from you. Every month, some market research firm trots out new stats on how insanely influential customer reviews are on other customers. I'll spare you a litany of stats here, but if you need more convincing, take a look at my ebook on the topic.
What To Do About Reviews
Most business owners don't need me to tell them that reviews matter–they already know it intuitively if not empirically. Still, many business owners remain stymied when it comes to just what to *do* about customer reviews. They believe that "reviews happen," and so they run their business well, offer the best product and service they can, and hope for the best.
As with traditional word-of-mouth, you can't control what customers say to each other about your business. Nor should you try. But unlike traditional word-of-mouth, there are some very direct ways you can get more customers to share their opinions, monitor what they're saying, and involve yourself in that conversation to maximize its value to your business.
If customer reviews matter to your business, or if you think they will in the future, below are 3 things you must start doing today.
1. Make It Easy For Customers To Review You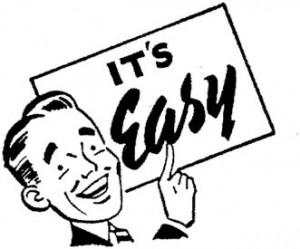 Want to know the top 3 reasons happy customers don't write reviews? They don't think of it, they forget, or they lose steam. You can address these obstacles directly by asking, reminding and helping your happy customers to review you.
To do so, you'll want to setup some kind of "review funnel," a system to guide your customers from their experience of your business, product or service through completing a review on a review site that's important to you.
The elements of a successful review funnel might be: a printed review "invite" to use as an easy way to ask for a review and tangible reminder for the customer to do it; a short URL and QR code to drive customers to a reviews landing page even from their mobile device; choices and guidance to make the task easier by, for example, showing customers exactly how to leave a review on a given site or where they can login with Facebook and leave a review without creating an account.
2. Monitor and Respond to Reviews
One of the great boons for business owners in the digital age is that you more or less know what your customers are saying about your company, and you can participate in the conversation.
I know some long-time business owners who bemoan the rise of a seemingly all-powerful "voice of the customer" in the digital age, where companies can feel powerless and victimized, their reputations at the mercy of disgruntled customers bad-mouthing them in public forums with words that will remain visible for years.
But for customer-centric businesses–and really that category should include *every* business–this new reality offers insight and marketing opportunities you couldn't pay for in the past. Whether you manually scour your company's listings for new reviews or use a service like ours to monitor them for you, monitoring reviews provides more than just business intelligence about your reputation or what's working what what isn't.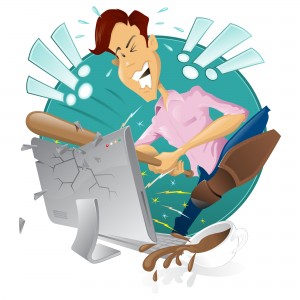 Knowing what customers are saying about your business provides regular opportunities to demonstrate your company's level of care and service in how you respond. Dealing with an unhappy customer in public may be unnerving and uncomfortable, but it forces you to provide top notch customer service. When done right, a public response from your company puts on display how seriously you take your service and your customers, often allaying fears that new prospects have about using a new company.
3. Loosen Up
I sometimes talk with business owners who would prefer to "opt out" of customer review sites entirely. You can't do that.
Others want a "silver bullet" solution like buying fake 5-star reviews from shady reputation management and SEO operators. You definitely can't do that! That is, not if you care about customer trust and the future of your business.
As a business owner myself, I certainly understand those impulses to protect and control your online reputation and the business you've put so much effort into building. But they are flawed impulses. Customers increasingly want to see what other customers say before they trust a business at all. And savvy consumers don't trust glowing, 5-star reviews now that fake and fraudulent reviews are rampant.
So, forget control. Customer opinion is one of those domains that calls for letting go of control and instead embracing the kind of "soft control" that comes with communication as a discipline. A timely and well-crafted response to a negative review, for example, can not only transform it from a liability into an asset, but even turn your disgruntled customer into an advocate. These situations produce way more value for your business than an unhappy customer you never hear from or interact with again.
Even in small measure, paying attention to customer reviews over time can pay dividends, driving visibility and influence for your business for the long term.
About the Author
Tyson Downs, the owner of Titan Web Agency, has years of experience working with small businesses and helping them meet their revenue goals. Prior to starting Titan Web Agency, he freelanced in SEO and Web Design while working in the corporate world. Tyson is a graduate of Brigham Young University, the father of 5, and enjoys spending time with his family. Particularly on the baseball field.