7 Ways for Dentists to Use Their Blog to Bond With Their Target Market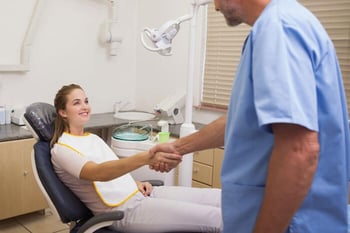 Creating loyal customers is about more than just offering outstanding service to patients that visit your dental practice. It doesn't matter how much better you are than competitors if you're unable to reach and bond with prospective patients.
This starts with creating a website that acts as a 24x7 sales person for your practice. How do you do that?
You have a professionally built and beautifully designed website that focuses on the user experience.
You then get traffic to that website through online marketing strategies such as local SEO, or Pay Per Click.
But a website and advertising won't necessarily help you to bond with your target market once they've found you.
In this post, we'll talk about how you can use a blog a means of bonding, and building trust and authority with your target market.
1. Put a positive spin on dentistry
While your dental website is mainly devoted to delivering information about the products and services you offer, your dental blog allows you a lot more latitude to expound upon the benefits of your dental practice.
It's not always easy to put a positive spin on your standard list of services or price guide, but these pages on your website are a necessary part of doing business. Your blog, on the other hand, is the perfect platform to discuss new services you offer, along with positive factors such as:
The latest technology
Pain/anxiety management
An experienced and knowledgeable staff
A friendly atmosphere
Dedication to customer care and satisfaction
Affordable pricing
It's not always easy to fit this information in on your website, but a blog is an excellent forum for discussing your services, as well as your approach, and giving prospective patients the confidence and motivation to set up an appointment.
2. Put yourself in your readers' shoes
When it comes to bonding with prospective patients, a stellar dental website design and ongoing SEO will help you to increase traffic and make a good first impression.
But from there, you need to focus on getting inside the head of the reader. From the perspective of a dental practice, there are goals to be met, including conversions and sales. But this doesn't begin to address what motivates an audience.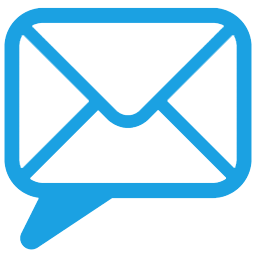 You really need to take the time to think about what your readership is looking for and what will provide the value they expect and the impetus to act. Many who read dental blogs are seeking information about a topic you are well-versed in. So establishing yourself as an authority is a must.
But readers don't want to be spoken down to, so you need to adopt a conversational tone rather than the formal tone common to websites for dentists. And you need to come across as genuine and caring.
Content and tone are extremely important when it comes to bonding with readers. If this leaves you in a quandary, go straight to the source. Ask readers for suggestions about topics they'd like you to cover or get their impressions on your performance.
3. Feature people and personalities
Nameless, faceless companies are not easy to bond with. But real people, with real thoughts, emotions, and personalities, are far more relatable.
In order to put a face to your business, write your own blogs and ask members of your staff to contribute regularly. This will allow everyone in your office to develop a unique voice and perspective, giving more readers the opportunity to find a reason to bond with your dental practice.
4. Keep it local
Not every blog has to be geared towards a local audience, but when you own and operate a dental practice, it's only practical to focus on the residents in and around your town - in other words, the people who might actually become your patients.
This can be partially accomplished through local SEO for dentists, whereby you can add keywords and tags that are geographically targeted. But you can also take pains to work in items of interest to your local community.
If, for example, you participate in local charitable events, you can use your blog as a platform to tout them. You'll not only inform readers who might want to support a worthy cause, but you'll also let local residents know that you're involved in giving back to the community.
Or you might post an article about how to practice proper dental care when the county fair comes around (and sweets are par for the course). There are many ways to provide a local point of view where your blog is concerned, and adopting this strategy can definitely help you bond with your target audience.
5. Tie in to social media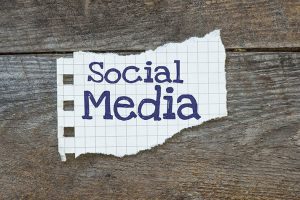 Adding buttons for Facebook and Twitter won't necessarily make readers feel warm and fuzzy. What it will do, however, is increase ease of use.
Whether readers want to get notifications of new blog posts via dental social media or they're interested in sharing an article, infographic, or video you posted, integration with social media makes the prospect much simpler. And your readers will appreciate it.
6. Stick to a schedule
You probably take the time to update your dentist website periodically, like when your pricing changes or you offer new products or services. But a blog requires more frequent updates.
This isn't to say that you have to post multiple blogs daily, but you do need to stick to a regular schedule of posting so that readers can anticipate new content. If you fail to post on a regular basis, you risk losing reader interest.
7. Get interested
One of the best things blogging does for your brand, as opposed to dentist websites, for example, is open up a two-way form of communication. When you pen a blog post offering your opinion, point of view, and personality, you're inviting readers into your practice in a personal way.
When done correctly, this can compel them to engage with your brand, and they'll reach out to post comments and ask questions. But it's not enough to get readers interested in you; you've got to return that interest if you want to continue the conversation.
This means taking the time to actually peruse and respond to any commentary posted by your blog readership. Extraordinary content and SEO may get people in the door, so to speak, but once they're in, you can't leave them hanging.
Just imagine if you struck up a conversation with someone who walked into your practice, waited for them to respond, and then you ignored them. You wouldn't be surprised if people got offended and walked out.
So why would you take this tactic with your blog?
If you're looking to bond with your target market via your blog, there are several strategies you can employ. But the main things to remember are to keep your message positive, think about what readers want, and make sure you are not only engaging, but also engaged in the process.
When you put some forethought and effort into creating the blogs that readers find informative, entertaining, and engaging, you'll find yourself one step closer to turning prospective patients into loyal customers.
About the Author
Tyson Downs, the owner of Titan Web Agency, has years of experience working with small businesses and helping them meet their revenue goals. Prior to starting Titan Web Agency, he freelanced in SEO and Web Design while working in the corporate world. Tyson is a graduate of Brigham Young University, the father of 5, and enjoys spending time with his family. Particularly on the baseball field.