PPC For Doctors: Are Call Only Ads The Next Big Thing?
I think you'll agree with me when I say: phone calls are one of the most important business tools for doctors.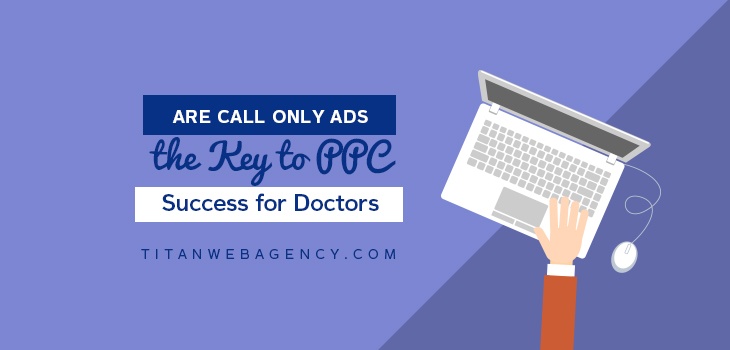 Of course, if you are displaying your phone number in your pay per click campaigns you can potentially increase the number of phone call inquiries you receive. Especially considering that 70% of mobile searchers call directly from search results.
But what if you could create an ad that only encouraged people to call?
This post will explain just how valuable call-only ads can be for your medical practice and common PPC mistakes to avoid.
What are call-only Ads?
Call-only ads are one of the newer ad types used in Google Ads.
If you want to focus on getting calls straight from your ads, you can set up a call-only campaign with click-to-call.
Right now, you can only use this campaign for targeting the Search Network.
Call-only ads are optimized to appear only on mobile devices that have the ability to make calls, so they won't appear in desktop search.
The ads are designed to encourage people to click the call button and adapt to different mobile devices.
In your campaign, you'll use cost-per-call (CPC) bidding, similar to other ad types.
Should Doctors Be Using call-only Ads?
The short answer: Absolutely.
Here are some compelling reasons to consider doing so:
1. Mobile Use is Growing
Mobile device use is clearly on the rise, especially for search, which is why PPC for doctors is becoming so important.
In May of 2015, Google announced it now receives more search queries on mobile than desktop.
You might be wondering:
Why is mobile search growing so much?
The answer: Purchasing decisions.
According to xAD's latest Mobile Path to Purchase report, consumers are increasingly considering mobile their most important research tool for commerce.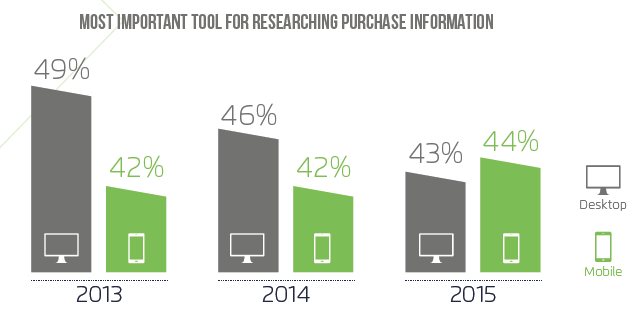 And for mobile users searching on the go, 1 in 4 are looking for a specific place or business.
But here's the kicker:
According to research from Google Think Insights, 70% of mobile searchers make use of click to call, while 61% say it's the most important tool in the purchase phase of the shopping process.
The report looked at 7 different verticals, including travel, restaurant, finance, retail, technology, local services, and auto.
And this is the crazy part:
Searchers inquiring about local services (which include medical practices) were more likely than any other vertical to use click to call.
And their most common reason for calling? Scheduling appointments.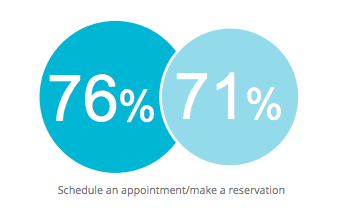 It seems like click to call is designed for businesses where phone calls are a major part of the business – making it a perfect PPC tool for doctors.
2. Call-only Ads Target Only One Action
Google has allowed businesses to add their phone number as Google Ad call extensions for years.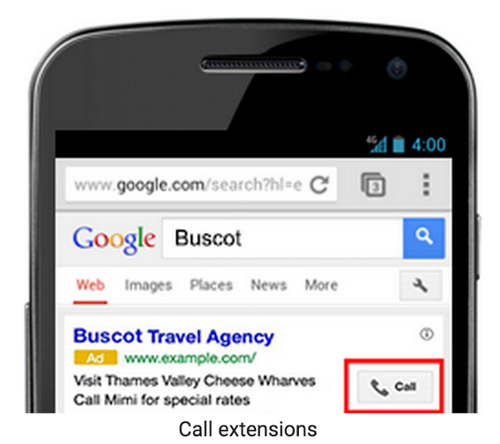 So you might be wondering, what's the point of going for a campaign limited to encouraging only calls?
The reason: Medical practices rely primarily on phone calls for business.
A travel agency can get conversions by online booking, but calls are essential for medical practices.
Call-only ads are the best pay per click method for doctors to encourage this one simple action.
Unlike Google Ads call extensions, call-only ads put the phone number in the first line of copy in bold, blue writing.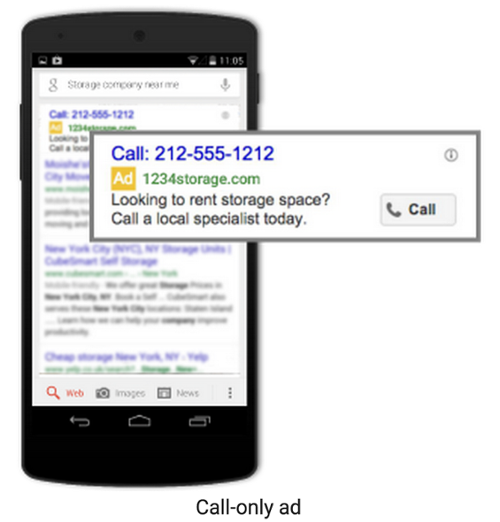 Call-only ads don't give searchers the option to click the website link instead – the only action you're encouraging is to call.
3. It Offers The Most Value For Your Money
With traditional PPC, your advertising expenses are based on cost-per-click. Searchers click on your ad, you pay for the click, and then they can do whatever they want on your website, including leave without filling out a single contact form.
With call-only ads, your expenses are based on cost-per-call. You only pay for the ad every time someone hits the call button.
Then what happens?
That person is immediately connected with a representative from your medical practice, to have a one-on-one conversation based on their specific questions and needs.
Can you guess which of these two options is likely to result in better pay per click for doctors?
The fact is, call-only ads offer much more value per click for your healthcare marketing strategy, because of the nature of the conversion.
4. You Have Freedom In Ad Targeting
When creating ad copy for your regular PPC campaign, you have to make sure the copy you create works well with the call-to-action on your landing page.
Instead of focusing on creating the most click-worthy copy possible, you have to work with limitations.
Call-only ads don't have this problem. You get to focus on creating ultra-targeted ads because the click takes people to a phone call, not a landing page.
Still not convinced call-only ads are valuable for your medical practice?
Here's one more point to sway you:

If you're already using a call extension in advertising, go and check your "mobile click-to-call-rate."
This is a term that Kevin Adams coined in a helpful blog post on PPCHero.
It's essentially the ratio of people who chose the click-to-call feature when viewing your mobile ads versus the total number of mobile clicks.
American Dental Association
How do you determine your mobile click-to-call rate?
In Google Ads, click the 'Segment' tab and then 'Click type.'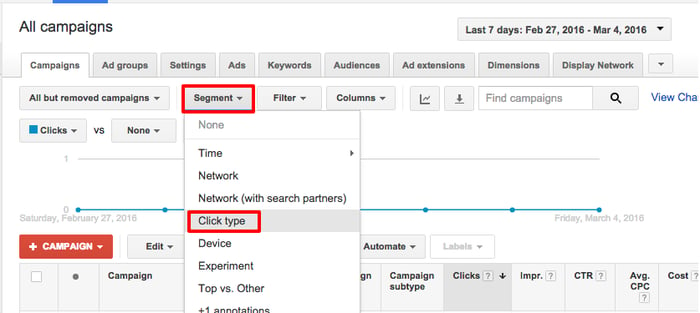 Go down to the bottom and expand the 'Total – Search' option. There you'll see numbers for your 'Mobile clicks-to-call.'

Record your total mobile clicks, go back to 'Segment' and select 'Device.'
Expand 'Total – Search' again and see your numbers for 'Mobile devices with full browsers.'
Divide the first number by the second number to get your Mobile Click-to-Call Rate metric.
Then, compare your click-to-call-rate to other local industries that Adams has numbers for:
HVAC:

22% Mobile Click-to-Call Rate

Foundation Repair:

18% Mobile Click-to-Call Rate

Law Firm:

15% Mobile Click-to-Call Rate

Towing:

45% Mobile Click-to-Call Rate

Limo Service:

14% Mobile Click-to-Call Rate

Chiropractor

:

3% Mobile Click-to-Call Rate
Or, you can look at your conversion rate by mobile clicks and compare that to other industries: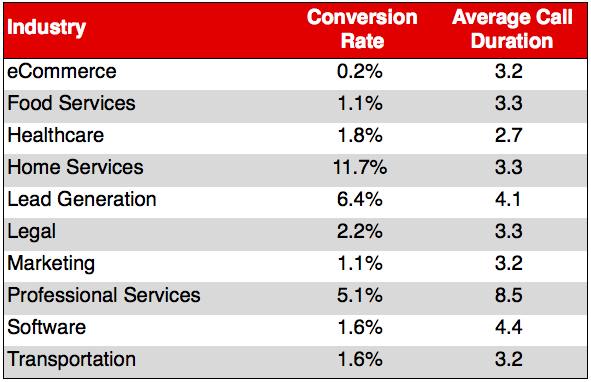 How do you measure up?
These metrics should be a pretty good indication of how important mobile calls are for your medical practice.
Hopefully, you can now see the potential that call-only ads have for your medical practice.
If you want to get the most of PPC for doctors, you need to avoid these common PPC mistakes.
1. Forgetting the purpose of call-only ads for your medical practice
It's your receptionist's job to answer the phones and field questions from potential patients. But when you're running a call-only ad campaign, they need to fill an additional role- that of a salesman.
Don't make the mistake of simply answering questions and booking appointments if the person requests. The whole point of the campaign is to draw in new leads, so these conversations should be geared towards driving the sale.
Make sure whoever's in charge of the phone is encouraging callers to book an appointment or set up a meeting, in addition to answering whatever questions they may have.
They should also make it a habit of asking for the person's name and contact information, so you can communicate further via email or text.
How Do You Set Up Your call-only Ad Campaign?
First:
In the Campaigns tab of Google Ads, click the 'Campaign' drop down menu and then 'Search Network.'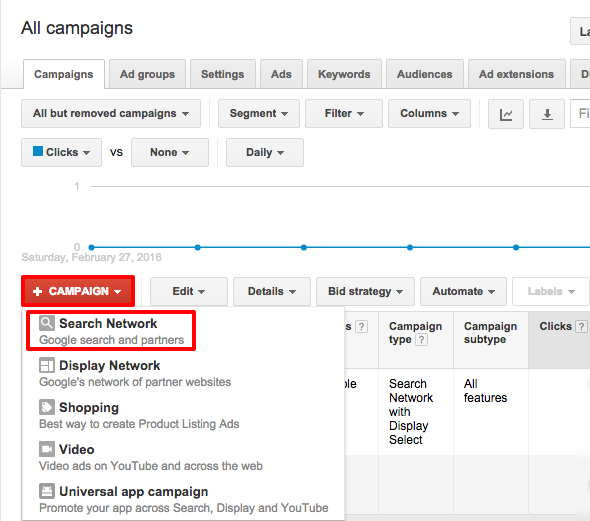 Then you'll see an option for Call-Only:

You'll then be prompted to select your bid strategy, budget, and max CPC limit.
From now on when you create ads you can select the 'Call-only ad' option from the drop-down menu.
Schedule Your Ad
You'll also be prompted to select the timing of when your ad will be displayed: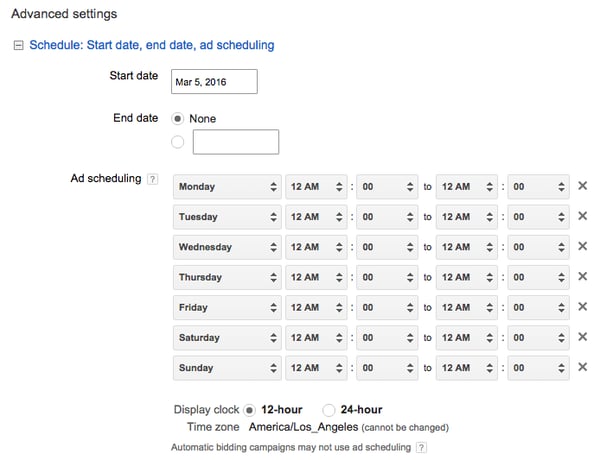 This may be considered an 'Advanced Setting,' but for your call-only ads, it's one of the most important elements to get right. You don't want people calling in from ads when no one's in the office.
2. Not answering the phone.
Your medical practice should only be showing call-only ads during business hours. Mobile searchers are often looking for immediate answers, which they definitely aren't going to get if there's nothing but an answering machine at the other end of the line.
At the same time, many doctors forget to make efforts to ensure the phone is always answered, even during business hours.
Make sure reception is always available to answer the phone when calls come through, and have a backup system to route the call to another person if they're not.
Write Your Ad Text
Now it is time to fill out your advertising fields, including all the following elements: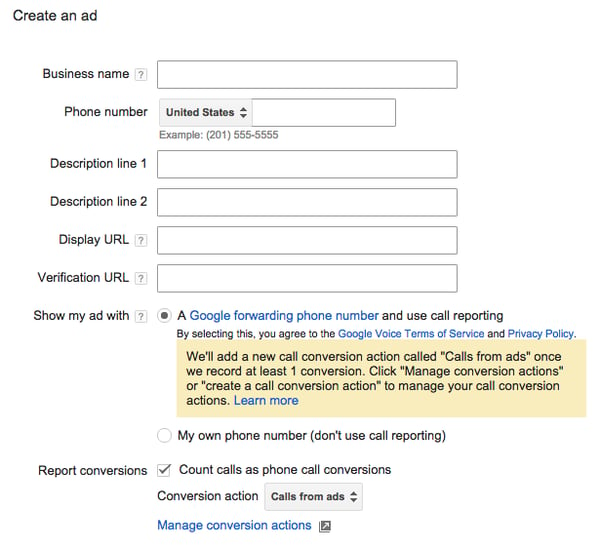 If you're already using SEO and Google Ads for advertising, I assume you've already done the necessary keyword research. If not, check out this guide.
Now:
You need to write your ad text, specifically targeted at getting users to call.
Give users a specific reason why they should call you. Most local businesses will try to shove sales and offers into their call-only ad, but that won't be the best PPC strategy for doctors. Try speaking to users' underlying motives, such as:
Making an appointment
Talking to a specialist
Learning about your services
Avoid ad copy that's targeted at encouraging clicks, or is ambiguous, such as buy, click, or save.
Some useful verbs you could use instead:
Call
Ring
Speak
Dial
Phone
Talk
Chat
Be sure to use actionable language that encourages them to call now, instead of navigating them to your website (or one of your competitors).
Call to make an appointment now
Speak to a local specialist today
Using the word 'local' or something similar gives off the impression that your business is close by, or you can include your actual location in the ad.
It's also a good idea to suggest who they might be speaking with (a specialist) when they call.
3. Not updating your staff on specials
It's important to always keep your staff up to date on any information that might help them convert leads and book appointments.
Calls from an advertisement offer provide's your medical practice a unique opportunity to draw in new patients, but the ad itself isn't going to do much to convince prospective patients.
Staff should be aware of any specials that you're offering so they can inform callers. Specials are the perfect reason why someone should book an appointment with you, not your competitors, and do it now, instead of later.
You can add forwarding numbers in Google Ads for this purpose to optimize your pay per click for doctors.
Pay Per Click Analytics for Doctors
Hopefully, by now you have several different call-only ads set up for your medical practice. Now, you need to track performance and adjust your bidding to get the best return on investment.
Test Your Ads to Double Your CTR!
Just like any other ad-type in Google Ads, you can (and should), test your call-only ads.
According to Search Engine Watch, using simple A/B tests in Google Ads can be enough to double your CTR.
You can also compare your call-only ads to your overall ad performance.
Here's how to do that:
Search campaign type using "All features"
Set your ads to rotate evenly or indefinitely
Have a control element: incorporate a mobile-preference ad in each ad group
Have a call-only ad in each groups of the campaign
Label all your ads
Make sure your mobile bid adjustment is not - 100% Now you can objectively compare the performance of different ads:
Track Calls to Optimize Your Bidding Strategy
Just like with active call extensions, you can track calls from your call-only and to inform your bidding strategy.
In Google Ads, go to 'Tools' and then 'Conversions.'

Click to add a new conversion: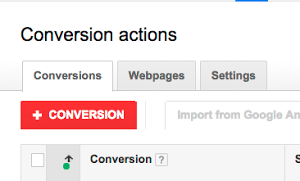 Select the "Phone Calls" option: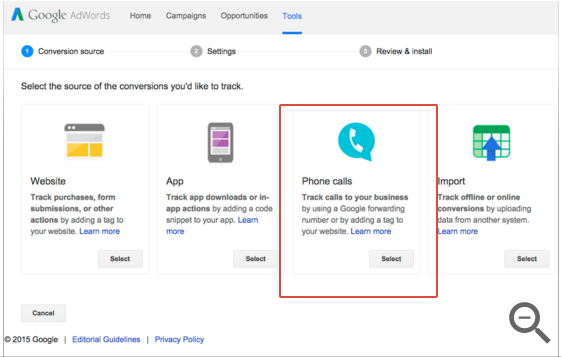 Select "Calls from call-only ads or ads using call extensions."
Know that Clicks are Not Calls
Another important point to understand when measuring your campaign success is that clicks are not the same as calls.
You pay every time someone clicks on your ad, but they are prompted again to actually make the call go through, like this: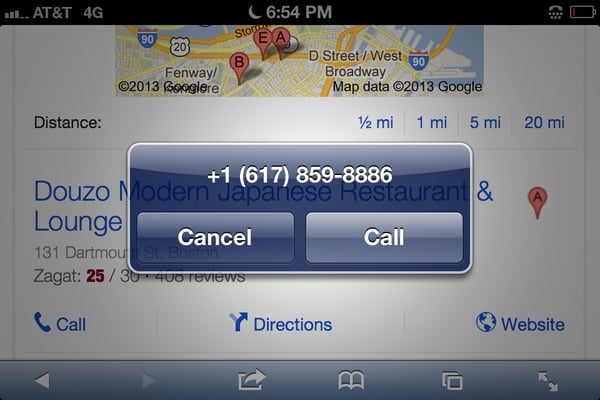 Here's the deal:
You need to optimize your bid based on actual calls, not clicks.
If you're using Google's forwarding numbers and call reporting, you can look at your phone-through rate (PTR).
Use Call Reporting for Further Insights
If you use a Google forwarding number, you can get further insights about the effectiveness of your call-only ads with call reporting.
The feature allows you to know exactly how many calls are coming from your ads, as well as their duration.

You can see the number of calls received from your ad in your Google Ads Express dashboard under "Calls to your number."
Knowing just how many calls are coming from your call-only ads will be helpful for optimizing your medical practice's bidding efforts.
4. Failing to record calls and coach staff.
With call-only ad campaigns, the person who answers the phone is the selling point. If they don't perform well, neither will your efforts at finding new patients.
Here's the truth:
The more involved you are in the training and management of your staff, the better your results. Doctors should make an effort to record calls so that they can determine which pitching strategies work best to bring in new clients.
You can also use recorded calls as examples to coach your staff on best and worst practices. Just assuming that your staff will be able to gauge their success at drawing in new clients and adjusting accordingly will make much of your call-only ad campaign a waste.
Conclusion
It's a fact: Call-only ads offer very limited targeting compared to other pay per click options for doctors.
That's probably why so few businesses are using them.
But when you think about it in terms of your medical practice, the value of these ultra-targeted advertisements skyrockets.
Local businesses that regularly use phone communication to bring in clients are in a unique position to benefit from a call-only campaign.
And now you have all the information you need to get a campaign set up today.
Just remember that creating an ad is the easy part of PPC for doctors. The hard part is making sure every call that comes through your campaign results in a conversion.
Consider the common mistakes and best practices, put up the effort and see how call-only ads can be the most effective lead generation tool for your healthcare practice.
About the Author
Tyson Downs is the founder of Titan Web Agency, a company specializing in marketing for dental professionals. With an impressive track record of working with over 100 dental practices, Tyson has a deep understanding of the unique marketing needs within the dental industry. His expertise has helped numerous dental practices flourish by meeting and surpassing their revenue goals and established him as a thought leader in healthcare marketing. His insights and strategies have been featured in esteemed dental publications, including the American Dental Association and the American Academy of Implant Dentistry. Before dedicating his career to helping dental professionals thrive through effective marketing, Tyson honed his skills in SEO and web design as a freelancer, while also gaining valuable experience in the corporate sector. As an alumnus of Brigham Young University, he brings a strong educational background to his entrepreneurial endeavors. Outside of his professional life, Tyson is a devoted father of five, who cherishes time spent with his family, especially when they're all enjoying America's pastime on the baseball field.