What The Best Google Dental Ads Have In Common
Originally published January 25, 2018. Updated December 3rd, 2018.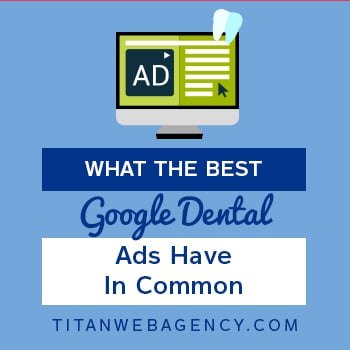 For any dentist looking to attract more new patients, using pay per click is an absolute no-brainer.
In this post, we will discuss Google Ads (formerly Google AdWords).
Increasingly, Google Ads is a way to reach potential patients that SEO can't touch. These ads are targeted not just by keyword but by location. There's basically no limit to the amount of relevant terms you can show up for with Ads.
In fact, with Google Ads, you can rank #1 on Google in your town for not one but dozens or even hundreds of keywords; of course that your budget allows for it.
So if you can market to someone who wants exactly what you're selling, in the exact area you're selling it, getting their business is pretty much like taking candy from a baby, isn't it?
Actually, sorry, but it's not quite so easy. In order to create an effective Google ad for your dental practice, you need to have compelling copy, smart keyword research, and effective conversion methods. Because let's face it – you're not the only game in town.
So what works to increase your click-through-rate and leads from your dental ads? What will make potential patients want to give their hard-earned money to you, as opposed to a competitor?
In this post, I'm going to not just tell you about, but show you the best dental ads that exemplify exactly what should be included in an ad.
But first, we'll list the ingredients that go into the best dental ads on Google.

The Best Keywords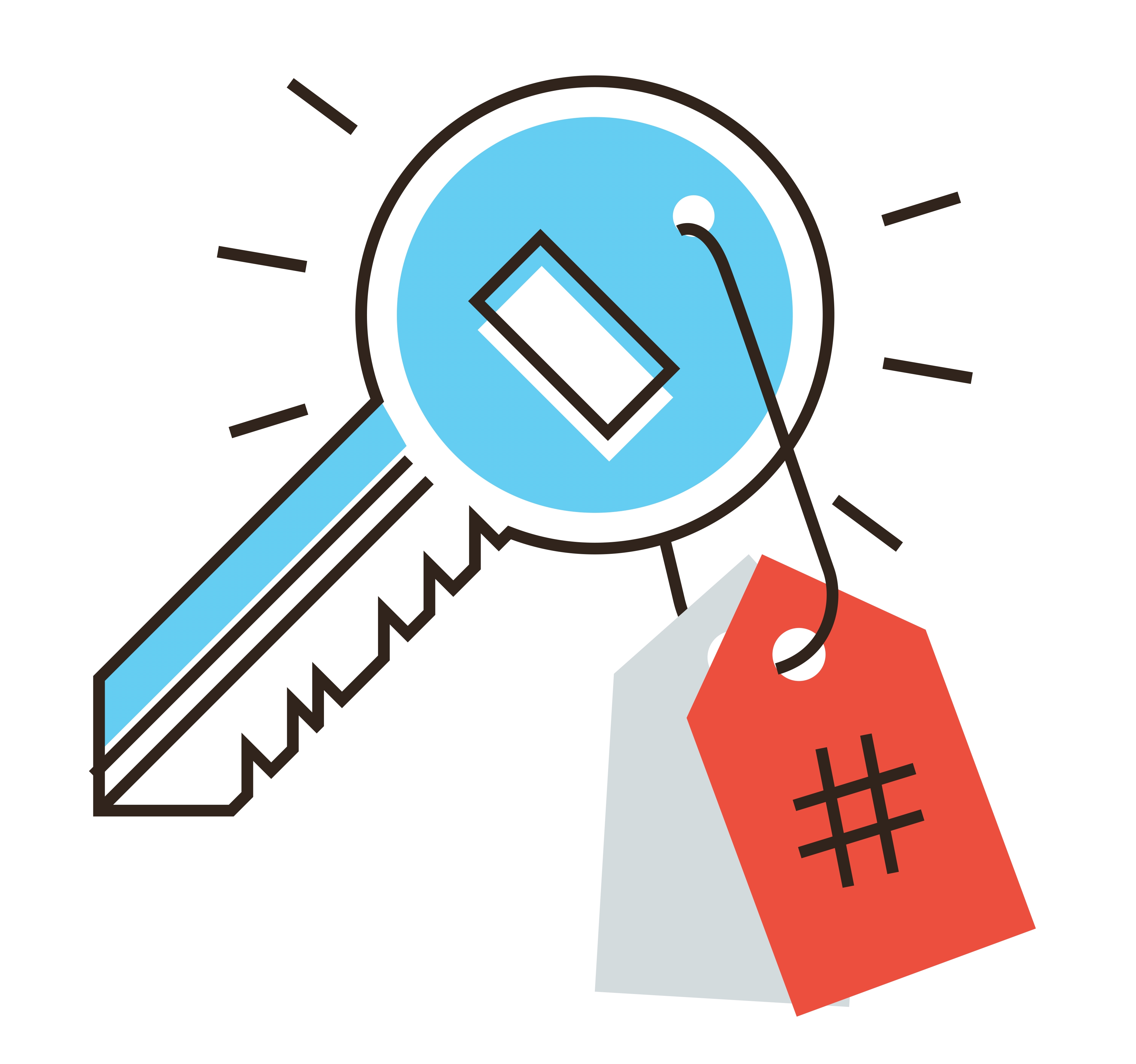 The best dental ads on Google aren't the ones that advertise general services like "family dentistry" or "cosmetic dentist." Nope, those are the losers. I'm being a bit tongue in cheek here, to make a point.
The best ones are the targeted ads for patients searching for specific dental services. For example:
"Dental surgery consult in Miami," "teeth whitening Indianapolis," "dental implant cost fallbrook"
Here is a good resource on how to pick the right dental keywords for your Google Ads.
The Best Headlines
As you know, Google ad headlines can't contain many characters – 25 to be exact. The lack of allowed characters means whatever headline you use HAS to pack a punch. As follows are some things the best, most attention-grabbing Google Ads headlines have in common:
Use numbers – For example, price ("$1999 Dental Implants") or percentage ("100% Guarantee")
Include a benefit – Example: "Gain Confidence"
Ask a question – Even if it's not grammatically correct ( Example: "Invisalign under $2000?")
Include a keyword – Don't forget to include a keyword ("Oral Surgeon in NYC")
Use ASCII characters – @#$%&* Did I get your attention? Thought so! Example: *$1495 Sale*
Now, this list doesn't mean that you need to do all of these things in one headline – that would probably be impossible. But you should probably be able to use one or two of these techniques, as well as a keyword (the keyword is essential).
The Best Ad Content (Descriptions and Display URL)
The content of your ad, aside from the headline, also needs to be succinct and powerful. The two description lines of your Google ad are limited to 35 characters apiece. The last part of your ad content, the display URL, can show up to 35 characters.
Like the headline, the descriptions can/should include: numbers, ASCII characters, a keyword, a question, and/or a benefit. Here are some more things you can do:
Offer something worthwhile – Free teeth cleaning!
Include a call to action – Call us today!
Use quotes – Voted "Best in CA"
Use exclamation points – Limited Time Offer!
Tell a story – Learn how one mom fixed her teeth…
Name drop – As seen on Good Morning America…
As for the display URL, it should also include a keyword and possibly even a call to action. You should also consider putting a link to a dedicated landing page or a page for the specific dental service you're advertising, rather than making it lead to your regular dental practice homepage.
Note that the display URL doesn't have to be the same as the actual URL the ad links to.
The Best "Behind the Scenes" Stuff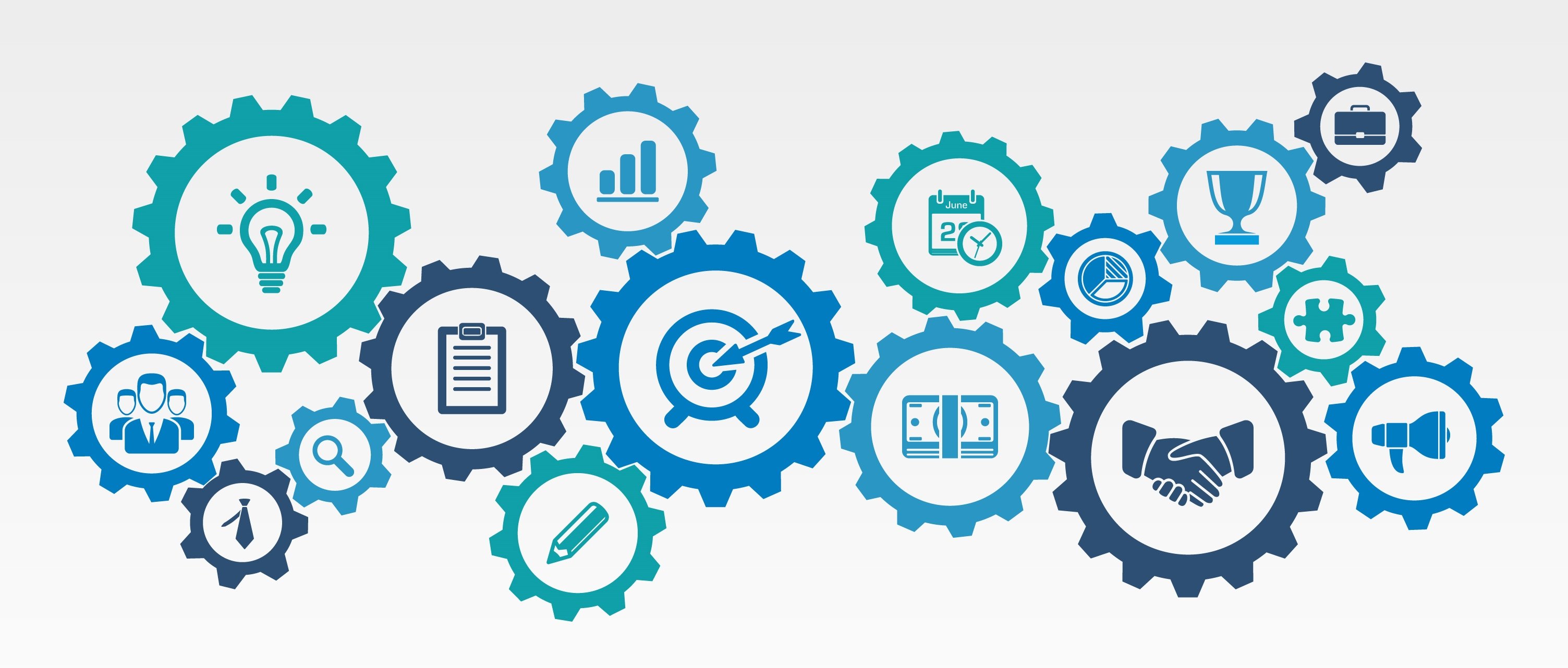 Much of what goes into a great dental ad happens behind the scenes. These range from the settings you choose for your ad, from keyword match type, to the page(s) your ad links to. Here are some important things to do with your Ads settings.
Here are some behind-the-scenes Google Ads tips for dentists:
Use multiple ad groups
Use ad extensions that allow you to add more information, like your phone number, location, and links to landing pages or service pages
Use "phrase match" or "exact match" as the keyword match type – "broad match" will attract searchers for unrelated products/services
Link service pages to your ad, rather than your homepage
Besides just these, there are many more "hidden" Ads components, such as geotargeting, negative keywords, ad scheduling, and more. While in this post I'm mostly just focusing on ad content, mastering Ads settings is actually a really big subject and one you should read up on before starting your campaign. Don't want to do that yourself? No worries, contact me for some personal help.
The Best Dental Ads on Google
OK, so now that you know about what ingredients you should include in your dental PPC ad, let's see some examples of good ads and what makes them great.

1. There's a lot to like here. They used: numbers, name dropping, compelling offer, and ASCII characters. They used an extension to include their address too. Winning!
2. So, this one does a creative thing with the headline, which while not exactly grammatically correct what with the line break, tells you exactly what the price includes. There is also a compelling offer and ad extensions that include the phone number and useful CTA links. Score!

3. So the headline is a little basic but it includes the relevant keywords and gets to the point. And check out all those awesome ad extensions with those sweet links! The ad gives all of the relevant information and of course makes use of the phone number and address extension too.

4. OK, here we have a price, a benefit "Get the Smile You Deserve," the urgency of a limited time offer, a free consultation, a phone number, and a list of services. I'd say this is a successful Google Ads 'ad'.

5. Here, I like the use of the question, call to action, and inventive use of the link extensions. They use numbers, symbols, a strong geo-targeted keyword … I really can't complain!

6. Besides having all of the usual elements that go into a good Google dental ad (numbers, price, call to action, benefits, extensions), something I'd like to point out that makes this ad great is the perfect grammar and punctuation. Though it's OK to bend the rules sometimes when it works, nothing reads cleaner and more professional than perfectly edited copy.

7. Look at all of the information this dental practice was able to squish into one perfect ad. Even the landing page URL has relevant, useful info. One thing that really makes this ad stand apart from others is the detailed listing of three separate offers. I would not be surprised at all if this ad got a lot of clicks.
Conclusion
Basically, to be a pro at Google Ads for dentists, you need to be able to a lot with a little. Using its limited character format, you need to grab potential patients' attention, convince them of your legitimacy and affordability, and get them to take the plunge and book an appointment. This is not to mention all of the "behind the scenes" components that go into the ad. All this may seem like a pretty gargantuan task – after all, you went to school for dentistry, not advertising!
However, I'm convinced that if you put some effort into it, you can find your inner Don Draper and write some darn good copy. That said, if you decide you need the help of a professional to get started with Google ads for dentists, I'll be here!
About the Author
Tyson Downs, the owner of Titan Web Agency, has years of experience working with small businesses and helping them meet their revenue goals. Prior to starting Titan Web Agency, he freelanced in SEO and Web Design while working in the corporate world. Tyson is a graduate of Brigham Young University, the father of 5, and enjoys spending time with his family. Particularly on the baseball field.