Why Dentists Should Be Using Direct Mail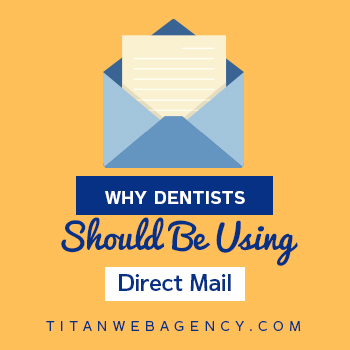 Of all the different campaigns and strategies I teach, targeting new movers is by far the most under used one. There's pure GOLD sitting there for many local businesses. And this is especially true for Dental Practices. According to U.S. Census Bureau data, nearly 40 million people move every year, comprising about 12% percent of the population. and according to a study by DataMentors, 70% of new movers seek out a dental practice within the first six months of their move!
And the best, most profitable way to reach new movers is still good old-fashioned direct mail. Yep, that's right, paper, ink, an envelope, and a stamp still outperform most other marketing media when targeting new movers. Here's a great example from a dental practice in Virginia. Here's a sample of both the envelope we use and the letter we send. Notice the big, bold offer we make.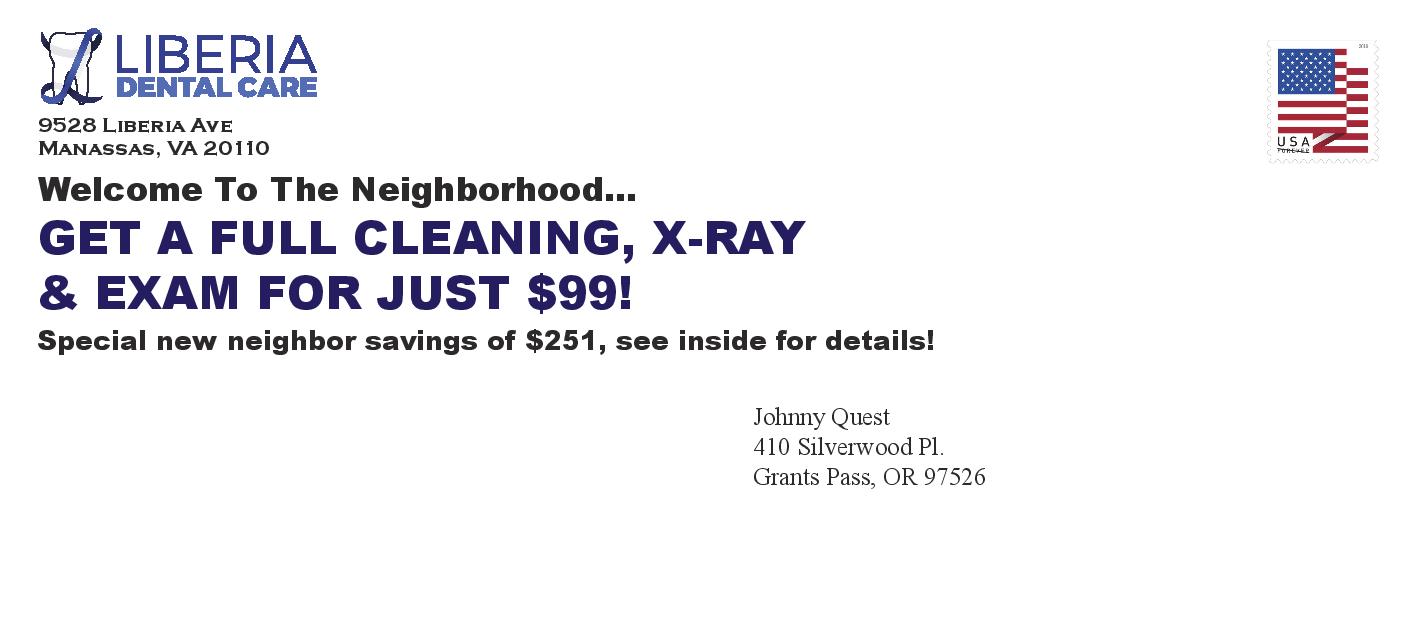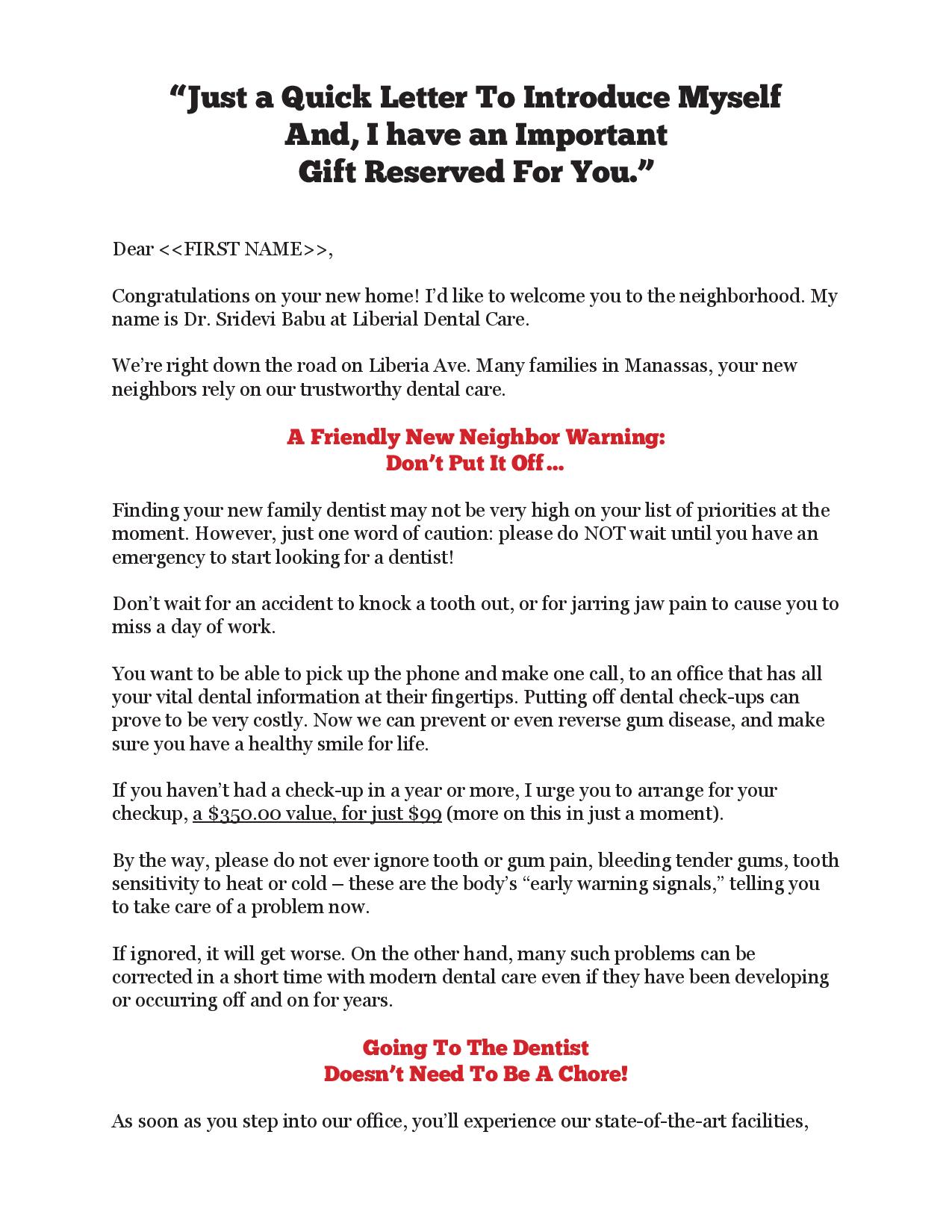 When you contact the new movers that recently entered your community, you should plan to make a very compelling offer. These new families will be your customers for years and years. You want to do everything to encourage them to contact you. As you know, nothing works better than FREE. Offer a genuinely helpful deal. It's imperative to offer a complimentary service or a significant financial discount encouraging new movers to visit you. To start your patient relationship off on the right foot, offer something that can really benefit them.
While you may be giving something away for big discount, remember, you're playing the long game. You want to create a relationship with the new patient, so they come to you and refer to you for years to come! However, there is still ample time and value to recoup your investment relatively quickly.
Dentists who measure the dollar value of their patients say that a single patient can be worth an average of $1,000 in the first year. In fact, some dental practices have told us that the value can be as high as $5,000. Whatever your estimate happens to be, the potential revenue is available from every new person who moves into your area.
Knowing all this, if you're a consumer driven business, you're crazy if you don't actively target new movers. With new mover lists we can zero in on our ideal prospect by value of the home, loan amount, square footage, education level, race, age, marital status, number of children, move date, distance of move, and many more.
If you want to target moms with children in the home, you can do that. If you want to target baby-boomer aged empty-nesters, you can do that, too. In fact, you can target just about any group of people you want, that's what makes direct mail so darn effective, you decide who sees your message and you can cater the offer to just that person!
And what's great is there is often very little competition. With so many professional practices turning away from direct mail and to internet marketing, mailboxes have never been more accessible with such a little crowd! Most practices will see an average of 3–6 new families every month through new mover direct mail marketing depending on the size of your community.
My team can provide you with a full array of new-mower mailing lists, including geographic targeting and full demographic data (income, home market value, marital status, gender, distance of move, age, and much more). For complete details call (888) 250-1834 or info@3DMailResults.com