Internet Marketing for Addiction Treatment Centers: Choosing Keywords
To get new patients into your addiction rehab center, a strong online presence, and a rock solid SEO & content marketing strategy is a must. With effective keyword research — a hallmark of good SEO — you are on the right path to get your website to the top of search engine results, earning you the high-converting web traffic needed to run a successful addiction treatment facility.
In this blog post, we'll go over the fundamentals of keyword research and internet marketing for addiction treatment centers. We will also go into some specific types of keywords you should target for drug rehab center marketing — and which ones you can leave out.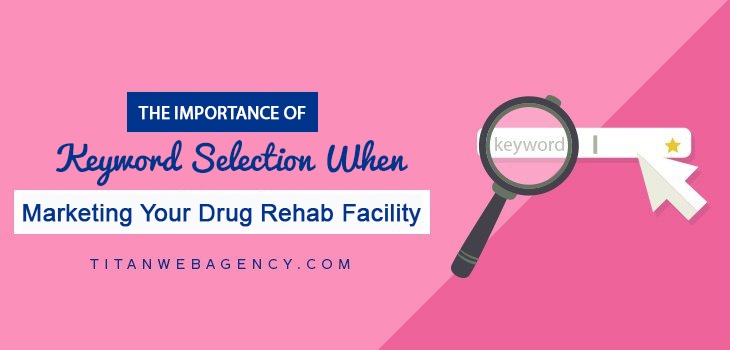 Is Keyword Selection Important When Marketing for Drug Rehab Centers?
Why is it so important to get your rehab center website to the top of search engine results with keyword marketing? According to HubSpot, 60 percent of all organic clicks go to the organic top 3 search results. This means that if your SEO sucks, people searching for rehab centers in your area will likely pass you by and choose a competitor instead.
Of course, successful online marketing for drug rehab centers is about more than just using the right keywords — you also have to use them correctly too. This means writing high-quality content that matches the search intent of your target audience. In your case, the target audience will likely be people interested in addiction treatment for themselves or a family member, in your specific geographical area.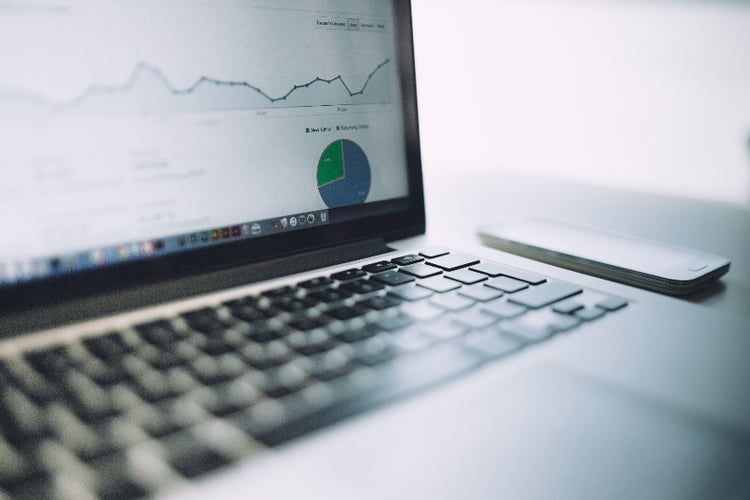 Consider Long-Tail Addiction Treatment Keywords
Long-tail keywords are the key to getting to the top of organic search results, and they are important for paid search as well. Long-tail keywords are longer phrases that often relate to a specific location or treatment. Because they are more specific, they have less competition and a more targeted audience that is more likely to convert — that is, they are more likely to give you a call and book that intake appointment.
You should be using long-tail keywords in your website content, content marketing (blog posts), and pay-per-click (PPC) campaigns. Some good basics to follow for long-tail keywords are as follows:
Use location-based keywords:
This helps you target-interested people looking for treatment in a specific area, meaning they are more likely to convert. Since people are typically willing to travel a certain distance to receive high-quality inpatient care, you might use some broader location keywords to target a wider audience, such as your entire state, and then also some more specific keywords for people searching in a narrower geographical area, such your city.
The more specific your long-tail phrase, the higher converting it will be, but the narrower the audience will be.
Examples:
"Meth treatment center in Birmingham"/"Meth treatment center in Alabama"
"Alcohol rehab clinic SLC"/"Alcohol rehab clinic Utah"
Use treatment qualifiers:
When people are searching for treatment for a specific type of addiction, they are more likely to convert if you can meet these exact needs. Thus, rather than targeting very general keywords like "rehab center," focus on phrases that describe the specific type of rehab treatment you offer. (cocaine addiction, prescription pill addiction, etc.). At the very least, qualify keywords like "rehab" with words like "drug" or "addiction."
Examples:
"alcohol treatment center in Denver"
"prescription drug treatment facilities in Utah"
Negative Keywords and Keywords to Avoid
Along with organic search, PPC is another aspect of drug rehab center marketing where keywords are of utmost importance. In paid search ads, negative keywords are keywords that prevent your ad from being shown to unrelated search queries. Specifying negative keywords can improve your CTR and your ROI for paid search.
Here are some negative keywords you'll want to specify when marketing your addiction treatment center:
Addictions that you do not treat
For example, if you only offer drug and alcohol rehab, you might use "gambling addiction" and "sex addiction" as negative keywords.
Words like "home" and "drink" in relation to the keyword "detox"
Otherwise, you will get traffic from people searching for home detox kits and other "detox" products, which have nothing to do with the services you offer.
"Physical therapy"
Search terms like "rehab facility" or "rehab clinic" are commonly used to refer to both addiction rehab and physical therapy rehab. Specifying "physical therapy" as a negative keyword with this type of search phrase will avoid unrelated traffic from people looking for PT.
There are also certain keywords you should avoid altogether in drug rehab marketing SEO, in organic or paid search, because they do not convert:
Research-related keywords
"Facts," "Statistics," and "Information" are generally used by people wanting to research drug rehab, not those looking to check into rehab.
"What is…" keywords
If someone's searching "What is Vicodin," they are probably just curious about the drug and not looking for rehab services.
Popular, generic keywords
Popular drug/alcohol-related keywords such as the "meth" or "oxycontin" may get a lot of search traffic, but they are not specific enough to people searching for addiction treatment.
---
Conclusion
To attract the right traffic to your addiction rehab clinic website, you need to target the right keywords. Drug and addiction-related terms are a big area of search, so you need to be as targeted as possible in your approach.
About the Author
Tyson Downs, the owner of Titan Web Agency, has years of experience working with small businesses and helping them meet their revenue goals. Prior to starting Titan Web Agency, he freelanced in SEO and Web Design while working in the corporate world. Tyson is a graduate of Brigham Young University, the father of 5, and enjoys spending time with his family. Particularly on the baseball field.