How To Use Facebook To Grow Your Dental Practice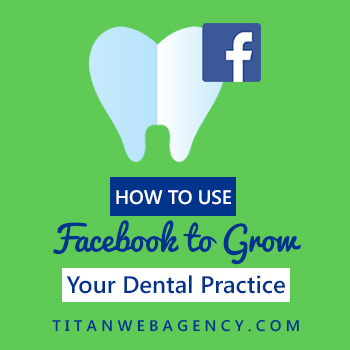 Tell me, are you currently leveraging one of the most powerful and targeted dental SEO marketing strategies available in Facebook marketing? Do you know how to use the platform to drive sales, get a positive return on your investment (ROI), and secure your spot as an industry leader? As a dentist in a competitive world, you should.
Dentists that understand the power of Facebook and that have taken the time to test what converts, and to understand the platform are absolutely killing it with their Facebook marketing. They use it as an advertising vehicle for lead generation and increased revenues. They also use it to stay relevant in their industry and build their brand. And it works!
Canvas People, for example, a canvas print maker based in Nassau County, NY, launched a social enhancement campaign recently that delivered nearly 4,000 new transactions and a 1.5x return on investment.
Another small business, State Bicycle Company, managed to boost website traffic by 12% with Facebook marketing, bagging $500,000 in annual incremental sales as a result of that traffic. (You can see the case studies here.)
A strong Facebook strategy can yield excellent returns, no doubt about it. This shouldn't come as a surprise, seeing as the social networking giant now boasts around 1.4 billion active monthly users and more than half of them log in to their accounts every day.
However, not everybody is turning dollars into dreams; there are businesses that struggle to penetrate their markets with Facebook. Others don't use it because they think social media is overvalued, or because your ROI can be tricky to measure.
What it really comes down to, though, is companies not knowing or understanding the different types of FB ROI and how they are valuable. They don't know how to get or track return on investment using this social media platform.
If you are one of those businesses, read on as we shed light on the above, share three workable paid Facebook marketing strategies, and provide a few tips.
Getting an ROI with Facebook Marketing
First, the basics…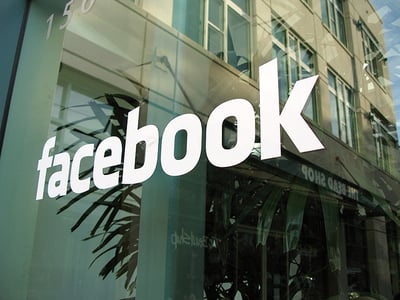 When a friend Shares, Likes, Or Comments on one of your pages/posts, these interactions appear in his or her friends' Feeds. This serves as an introduction and endorsement for your business, which helps your Facebook marketing. The recommendation is more effective than an online ad even because the opinions and actions of friends matter more to us than what companies are trying to sell.
"Begging" for shares isn't the way to get ROI, however – that just puts people off. A much better engagement strategy is to reward "superfans" and provide worthwhile incentives, such as coupons, a free download, exclusive merchandise, etc. How do you track your shares? Use Page Insights. It's an analytical FB tool that displays your share count per post, as well as which one's users engaged with most. You can also use SharedCount.
Website traffic is primarily what marketing with Facebook is about. Because users who visit your site from the social network are highly targeted, there is a good chance that they will make an appointment, in which case you get a positive ROI. How do you drive referral traffic? You deploy great content. You create engaging posts that relate a story about your services or products and how they can be beneficial. You offer useful advice. You put out information that solves problems and enriches lives.
"How to" posts generally perform well in Facebook, especially if they reveal unique and interesting ways to do things. "Behind-the-scenes" and "Exclusive" posts also get attention. There are several types of posts that work. Add an image to generate significantly more Likes, Comments, and Shares, which will deliver more traffic. It's also important to include a call-to-action. Site traffic and stats can be tracked with Google Analytics.
Generating quality sales leads is critical for dental practices that want stay highly profitable. Running Facebook contests is an easy, inexpensive way to do that. By offering a prize, even a small one, you can attract literally thousands of potential buyers and clients. As long as it is something desirable to your audience, the chances of getting a solid return on your investment is good. After all, that is what will make people want to enter your competitions. FB apps can help you manage contests.
Gift cards make an excellent prize. Why? Because if you're giving away a single product, only those interested in that specific product will enter. Also, converting entrants will be much harder, as they are probably not interested in your other products. Contestants provide their emails when they enter – this makes them leads. To convert them into appointments, you can email coupons and vouchers. Use lead generation software to track leads.
Facebook marketing, like other forms of marketing, cannot succeed unless you know your audience and customers. Who are you trying to sell to? Where are they based? What makes them tick? Fortunately, this social network has a wealth of information on people, allowing FB marketers to mine data and adapt selling strategies for improved web traffic, conversions, and sales. This knowledge discovery can also help with brand development.
Facebook's Page Insights gives you valuable demographic information about your fans, such as age, gender, location, and language. It also shows your reach, engagement, page/tab visits, and more. To gather additional insights and really get ROI, you can integrate contest apps with Open Graph. This gives you access to detailed records of a user's interests, hobbies, etc., which you can use to make content more targeted.
Paying for clicks (PPC) is a common Facebook marketing practice. You create an advertisement and it goes live. Every time somebody clicks through to your website via that ad, you pay. It's a lot like Google Ads; however, Google's ads are intent-driven (people see ads when they enter certain keywords). This doesn't make Google ads more effective, though. It just means that advertising with Facebook requires a different approach.
Since prospects cannot see your ad when they want to see it, you need to motivate users to click through to your site – offer an incentive. Coupons and time-sensitive promotions work well because they relay a sense of urgency. It can be anything really, as long as it gets clicks now. Naturally, when potential customers click through, they should land on a page that is directly related to the ad. This increases the likelihood of a purchase or sale. A compelling call-to-action is necessary.
How to Get an ROI with FB Paid Marketing
Here are three simple, yet effective strategies to help you get an awesome ROI:
1. Create Facebook Like Ads
As mentioned, when friends Like pages, they show up in their friends' news feeds, indirectly introducing and recommending your business. Humans are curious by nature and value what their friends think and do, so they will usually visit the site and Like those pages/posts too.
Often, they will even Comment and Share. The more people that Like your pages, the more website visits you are bound to get, and the more sales you will likely make.
Facebook Ads aren't only for promoting new products and sales; they can also be used to generate Likes for company pages. Instead of paying per click, you pay per Like, and the ads appear in the sidebar and news feeds. You select your target audience, budget, and schedule when setting up the ad. A lot of Likes means a lot of social proof and exposure, which helps you get an ROI. Like Ads are a cost-effective Facebook marketing strategy for most businesses, including dentists.
2. Target by Custom Audience
Custom Audiences (CA) is an ad targeting feature/option that lets you match email addresses, telephone numbers, and user IDs from offline sources with active Facebook users. You can also find people who have taken specific actions on your website, interacted with your mobile app or game, and/or subscribers to your MailChimp list. This allows you to market to customers who haven't made purchases in 3-6 months.
You can create a Custom Audience using Ads Manager or Power Editor (both free) – this is easy enough to do for the average user. In fact, both tools follow the same process for the most part. If you're creating your CA using the Data File option, it's important to segment your contacts list based on what your exact ad goals are before importing. You may want to import only more recent buyers on the list and entice them with "loyalty" coupons.
3. Target by Lookalike Audience
Lookalike Audiences (LA) is a Facebook marketing feature that finds FB users with the same characteristics as those in your Custom Audiences. This is extremely beneficial because all the leads that are generated are highly targeted proven buyers of products or services just like yours. You get an ROI because your ad click-through rates are higher. Lookalike targeting is especially helpful for businesses with short customer lists.
As an advertiser using Power Editor, you can get Facebook to find the top 1% (similarity optimization) or 5% (greater reach optimization) of users by country like those in your Custom Audiences. This is easy to do and requires only a few steps, but the results can be huge. When optimizing for similarity, you get a smaller audience that is very precise. When optimizing for reach, your audience is bigger but not as good a match.
Facebook Marketing Tips
And some tips for success: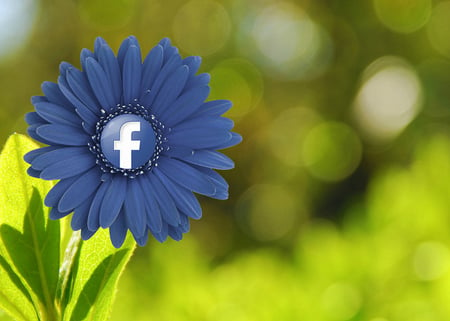 Know Your Goals – What do you want to achieve? Increased page Likes? Do you want to boost engagement? Are you after more website traffic? Define your goals and opt for an advertising module that will help you achieve them. This is how you get ROI.
Start Small – If you're just starting out using Facebook, it doesn't make sense to go big and spend a ton of money. Start with a modest budget and test the waters first. Monitor closely. The budget must be big enough to get results, however, so be realistic.
Target Correctly – This platform has sophisticated targeting capabilities. Use them. Exploring the menu categories and learning how to use all the features can ensure that targeting is more accurate. Your ads should be seen by people who want to see them.
Give It Time – Businesses usually don't see immediate astonishing results, so it's safe to assume that you won't either in the beginning. Don't write Facebook marketing off until you have given it a fair chance. Test, refine and see what works.
Conclusion
Has your practice experienced success using Facebook as a marketing channel? What strategies are you using to get ROI?
About the Author
Tyson Downs, the owner of Titan Web Agency, has years of experience working with small businesses and helping them meet their revenue goals. Prior to starting Titan Web Agency, he freelanced in SEO and Web Design while working in the corporate world. Tyson is a graduate of Brigham Young University, the father of 5, and enjoys spending time with his family. Particularly on the baseball field.