A Blog for Dentists & Other Healthcare Professionals
The Ultimate Guide to Hiring an SEO Company
This post was originally published November 1, 2016 and extensively updated September 21, 2020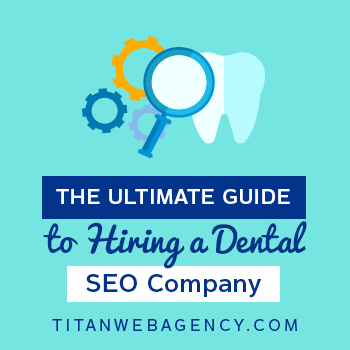 While it's important to have a great dental website for your practice for any number of reasons, if you are looking to grow your business, having a website isn't enough. Your website MUST attract new business and help you grow your practice.
In order for prospective patients to find your practice online, your website needs to come up in the search results when people are searching in Google or any other search engine for a dentist.
Well duh, right?
This may seem like an easy objective, but it can take a significant time investment to learn about SEO for dentists, optimize your website, determine the best dental marketing strategy for your practice, and more, all in order to land on the first page or rank in the first few positions on search engines. All this is especially difficult when you compete with many other dentists in your local area.
Rather than doing all these things themselves, most dentists hire an outside SEO company with the time and expertise to handle their dental website's search engine optimization.. Still, hiring an online marketing agency requires some work in itself. You need to understand why you need to hire a dental SEO company – i.e, the benefits professional SEO will bring to your dental practice – as well as the characteristics of a high-quality dental SEO company worth hiring. You also need to be able to recognize the warning signs of a bad SEO provider.
Keep reading this post and you'll learn all of these things, and more!
Listen to this blog post:
Part I. Benefits of Hiring a Dental SEO Company
If you lack the time and resources to manage it on your own – which means you're in the same boat as most dentists – it might be time to partner with a company that specializes in dental online marketing.
Hiring a dental SEO company can dramatically improve the reach and visibility of your dental practice online because they have the expertise to build an online marketing strategy, as well as a team of resources to manage it.
This saves you and your staff a significant amount of time and allows you to focus on what you specialize in – helping patients maintain and improve their oral health and obtain the smile they've always wanted.
Determining how to market your dental practice online is a difficult decision, and one that can have big (not to mention, expensive) consequences if implemented incorrectly.
So, with that said, let's go over the main benefits of hiring a dentist marketing company.

1. Expertise and Experience
Search engines are complex and very secretive when it comes to how they rank websites. Google claims to have more than 200 SEO signals—the criteria that measure a site's effectiveness, such as page-loading speed and how often the site's content is updated.
Let's face it: landing in the top few results on search engines requires expertise and hands-on experience, especially when there are many local dentists competing for the same keywords.
While you may know the basics of SEO, or have been reading articles and blog posts about the topic for some time, it will be a challenge to get to the point where you have as much education or experience as a dental marketing firm who manages SEO day-in and day-out.
Most dental SEO marketing companies not only manage search engine optimization, but also build websites (if you don't have one or have one that needs an overhaul), and they ensure your website has relevant content, looks great, and functions well.
The success of your dental practice shouldn't be left to chance. When you hire a professional dental marketing company, you are getting expert knowledge, hands-on experience, and a track record of successfully marketing dental practices online.
I wouldn't recommend experimenting or guessing with SEO, either. If you don't know what you're doing, it's actually possible to damage your site's reputation rather than help it.
For example, link building can help your site's authority, but the wrong kind of links can result in your site being penalized or even removed from search engine results.
When you hire a company that has the knowledge and experience necessary to make smart decisions for your site, your dental practice website's ranking and visibility increases, rather than decreases.
Partnering with the best dental marketing company also ensures your business can handle unexpected changes in SEO, like algorithm updates.
With a dental SEO company, not only are you getting expertise in search engine marketing and SEO, you are getting first-hand knowledge and experience in SEO specifically for dentists. They can appropriately handle your unique ranking situation, needs, and expectations.
2. Improve Your Rankings with Search Engines
One of the key benefits of partnering with a dental SEO company is to improve your rankings with search engines. Granted, it can take some time to see your practice move onto the first page for generic keywords such as "family dentist" or "family dentistry."
But that should be the main goal they work toward. Why?
Because 75% of internet users will only view the first page of their search results, and 60% of all clicks go to the top 3 links. Thus, it's very important to fall into the top 3 results on the page for the keywords on which you are optimizing.
The higher your site ranks, the more traffic you will get to your website, and increased traffic means more new patients.
There are many ways to improve your organic search results, but one surefire way to get into the top of the page results is through Pay-Per-Click (PPC) advertising.
PPC ad results are based on keyword searches and are served up in rotation with other competitors for those keywords.
Companies bid on these keywords through Google Ads or other bidding tools so their ads will appear in these paid search results. This results in immediate traffic to your website.
But you will want an experienced and qualified marketing agency to manage your paid campaigns, as they can easily cost you far more than they are bringing in if not set up and monitored properly.
If you specialize in profitable cosmetic dental services such as veneers and implants, which are often financed or paid for in cash by patients (instead of using dental insurance), then it makes sense to put a portion of your dentist internet marketing budget into these competitive keyword searches and continuously run PPC campaigns.
A good dental SEO company can provide a strategy and set a budget for your dental PPC campaign while improving your organic search results in the meantime.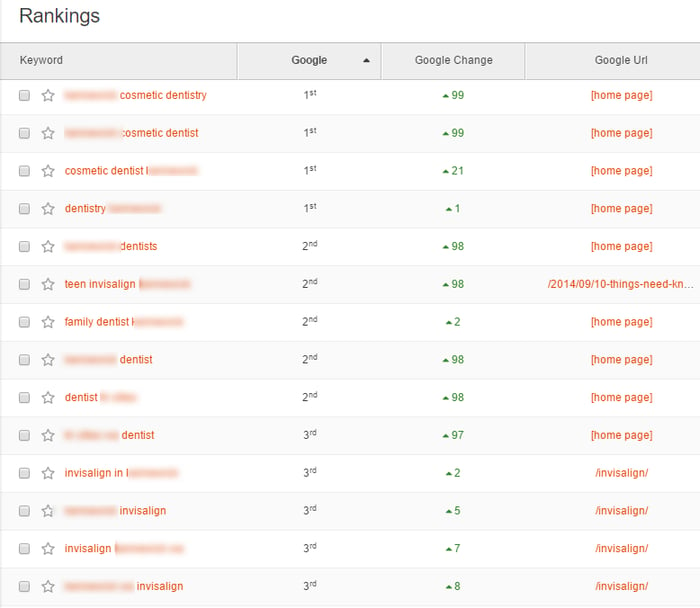 However, you need to be realistic in your expectations for how quickly your practice will move up in organic search engine results. Remember that it can take anywhere from 4-8 months to see changes in your rankings.
Dental website SEO agencies can also help ensure your dental practice is showing up in the local search results, which often appear ahead of the organic search results when searches use location.
Appearing in local search results is very important because most consumers are going to look for a dentist that is local to where they live or work.
Improving your search engine results, or even maintaining your top position in search results takes the right SEO strategy and consistent work, which is why partnering with a web marketing company for dentists is often the best strategy to increase your search rankings.
3. Improve Traffic and Conversions
When you hire a dental marketing company to manage your website and SEO, you can expect an increase in traffic to your website, and an increase in the resulting conversions (calls to book new patients).
Thus, another benefit of having professionally managed SEO is to improve traffic and conversions.
SEO success is defined by a combination of search engine rankings, traffic to your website, and conversions. To have true success, you need a combination of all of these.
Driving web traffic to your website is the main purpose of SEO, and rankings play a role in that traffic. The higher your rankings, the more traffic you'll get.
The more traffic you get, the more calls you get. The more calls you get, the more patients you get. This is how it works, theoretically.
But increased traffic does not always mean increased conversions. You can have the number one rank on Google, and get the lion's share of the traffic for dentist + your town.
But if that traffic doesn't convert, it's useless. There is no point in investing money into SEO if your website is not doing what it's supposed to do.
A dental SEO company will look at your web content and your calls to action and can assess why traffic to your website isn't converting. Based on their experience, they can identify attractive offers to get the potential patients to take action.
4. Improve User Experience
Yet another benefit of hiring a company that specializes in SEO for dentists, is that they can help you improve the content on your website, which leads to an improved user experience.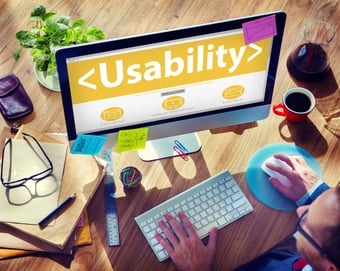 A website that is optimized for search is full of content that encompasses keywords and keyword phrases relevant to the services that your dental practice provides.
When someone in your area is searching for those specific services and your website comes up in their search, they need to find the information they are looking for easily on your site.
If your website or content creates difficulties for visitors to get the information they're looking for, they'll likely leave.
For example, if an individual is unhappy with their smile because they are missing teeth, and they want to learn more about dental implants, they will likely go to Google and type in something like:
Dental implants in _________ (their city) or
Dental implant costs
If you perform dental implant procedures in-house, then at least one page of your website should contain information on dental implants and how they improve dental health and the appearance of a smile.
This page should be thorough and cover all of the information on how they work, how long they last, benefits of implants, images of before and after, etc.
This page should be optimized to capture all the search terms that surround dental implants, such as:
dental implants in _________ (your city)
benefits of dental implants
how dental implants work
dental implant costs (you don't have to list exact costs, but use the terminology on your page to attract visitors and be sure to mention financing options)
When the person searching for information about dental implants finds your website with a good amount of information on the benefits of dental implants and how they work, and you've got a professional-looking website that is easy to navigate, and you have a compelling call to action, they are likely to pick up the phone to call for an appointment based on the experience they have had with your website.
If they didn't find all of the information they were looking for about implants, they will likely keep searching online and looking at other local dentists' websites until they do.
By focusing the content on your website on the main dental services you provide, you are in turn improving the user experience of your site.
A dental SEO company can help you develop and optimize the content on your website that is most important or profitable to your business and thus help your practice stand out from the competition.
5. Save You Time
When you have specialists who know their business the way you know yours, hiring a dental SEO company saves you a lot of valuable time.
Instead of you or members of your staff spending hours and hours learning SEO or trying to optimize pay-per-click (PPC) campaigns, you can let the experts do what they do best and focus your time and energy seeing patients, providing excellent customer service, and performing dental procedures.
Proper search engine optimization is a full-time job that requires thorough research, attention to detail, and a large quantity of quality content and links.
Generating blog content on a consistent basis is especially time-consuming, but new and fresh content on your website is one of the more important factors to SEO success.
The best SEO companies have processes in place for generating fresh content and keeping their clients' sites optimized for search.
They also have a team of resources to draw from, so one employee isn't overloaded with all the tasks that are required to build and maintain an SEO strategy. And that brings us to the next benefit…
6. Team of Resources
If you've considered hiring an SEO consultant who runs a business as a one-man show, you may want to think again.
One of the major benefits of hiring a dental SEO company or dental marketing agency is the team of professional resources they encompass.
You would have a team of expert content writers, search engine optimization professionals, social media professionals, graphic designers, and web design professionals working on your account.
You can imagine what it would cost to hire out all of these services individually, and yet you can get them all with a dental marketing agency.
Another benefit to having a whole team of marketing professionals working on your SEO is that outside views can help your business. A team of marketing professionals will all have varying backgrounds and experience to bring to the table.
Your dental practice will benefit from the collective experience a dental SEO company has to offer, such as familiarity with your target market and the many online and offline marketing opportunities available.
7. Access to Latest Technology and SEO Trends
Another benefit of using a dental marketing company to manage your SEO is that they have access to the latest technology and keep up with SEO trends.
Instead of spending hours a month reading blogs to stay up-to-date with search engine trends, let the experts do the work for you.
SEO professionals often attend conferences, are active in professional SEO organizations or online forums, and work hard to keep up with the constantly changing landscape of search.
Digital marketing agencies must constantly be up to speed and follow the latest developments in digital marketing trends on a regular basis. It is part of their job.
As the client, you benefit from their knowledge, skills, and ongoing education.
They also use and have access to marketing tools that increase efficiency, productivity, and performance. Of course, these advanced tools still require a professional who can interpret the data and make smart decisions in order to achieve results.
Having access to premium-level services and data reports without having to pay extra for them is another benefit of using a dental SEO company.
8. Continuous Monitoring of Results and ROI
Having a dental SEO company manage your online marketing strategy ensures continuous monitoring of your campaign results and ROI.
This is especially important if you are investing in PPC campaigns. A dental SEO company will track and report everything from click-through rate (CTR) to cost-per-click (CPC).
With PPC campaigns, costs can escalate quickly so it's important to monitor keyword targets and ROI very closely and optimize regularly to ensure you are reaching the right audience and achieving your desired results.
A dental website SEO agency can help extract out negative search terms from your PPC campaigns, as well. You don't want to pay for clicks when online searchers are actually looking for something you don't offer.
Even if you are not running PPC campaigns, you will still want to track website metrics such as:
Bounce rate
Overall traffic
Time users spend on each page of your site
If you are busy seeing patients and doing extensive dental work, there is little time left in the day to stay on top of SEO.
A good dental SEO company will pay attention to your web analytics and note which keywords and offers work best, in addition to refining your online marketing strategies as needed.
Conclusion
With so many factors affecting your search engine results, and so much involved in online marketing, many dental practices choose to outsource their SEO to professional marketing firms.
Don't make the mistake of stretching yourself thin trying to manage it all by yourself or by asking one of your staff to take on additional work that is essentially a full-time position.
If you need help with your online dental marketing strategy or managing your SEO, request a free analysis of your website and SEO today.
Part II. Things Great Dental SEO Companies Have in Common
Now that you know the benefits of hiring a dental SEO company in general, let's take a look at the specific qualities a good dental marketing/SEO company will have. After all, you don't want to hire just anybody to perform such an important service for your practice.
As follows are some characteristics shared by high-quality, experienced dental SEO professionals.
1. Good SEO Rankings
This one may sound obvious, but you'd be surprised at how many otherwise intelligent business owners overlook this fact: a good SEO company will practice good SEO on their own website. If they really know what they're doing, then they will show up on the first page of search results (ideally in the top 3) when you search the relevant terms – for example, "best SEO company in Houston" or "dental SEO in Cleveland."
Make sure you take note of how the SEO company ranks on different engines. While it's not necessarily a problem if the SEO company uses PPC ads, they should come up in organic search results as well.
2. A Modern, Navigable Website
As with the previous item, the dental SEO company will practice what they preach in terms of search engine-friendly web design. This is especially important if you're hiring them to create/revamp your dental practice website.
Some qualities of an up-to-date, easy-to-navigate website include:
Responsive design (renders well on any device)
Prominent contact information
Fast loading speed
No use of "Flash" or warnings that the site works best on Internet Explorer
SSL certificate
Eye-pleasing design
There are a couple quick things you can do yourself to evaluate a dental SEO company's website – do a speed test and a mobile-friendliness test. Also, you should just spend some time browsing their website. Is it easy to navigate back to the main page? Do all of the links work, or are you directed to a lot of 404 pages? If the website is not up to date, or is reminiscent of a Netscape relic from 1996, this will quickly become apparent.
3. An Impressive Client Portfolio
A talented and reputable dental SEO company will have worked with multiple dentists in the past. In addition to seeing an impressive list of names the company has done work for, you should see testimonials from those clients and, if relevant, images of the website the company created for those clients. If you check that dentist's website, and see that they're no longer using the design that this dental SEO company has in their portfolio … that's not a good (de)sign.
If you want to go the extra mile in doing your due diligence, you might even ask those dentists if they were happy with the SEO work that company did for them. (Of course, this is probably only a good idea if the dentist is not a direct competitor.)
4. Positive Online Reviews
Like just about any business these days, online reviews are paramount when investigating an SEO firm's reputation. Ideally, the SEO company will have multiple positive reviews and few negative reviews.
It's normal for a company to have a few bad reviews from people who didn't get the rankings they were hoping for, as SEO isn't an exact science and there are no guarantees in this field. However, you shouldn't see dozens of reviews from unhappy clients who said they were promised one thing and received another.
5. Transparency About SEO Practices
While an SEO/online marketing company shouldn't necessarily guarantee specific results (more on that in the next section), they should tell you some specific techniques they use.
Good SEO requires a multi-pronged approach, and an experienced company will let you in a little bit on their methods. They will explain to you, in simple language, the practices they do to bring their clients results. In other words, they will tell you what kind of efforts you're getting in exchange for your hard-earned money.
Some examples include content marketing – 1 blog post per week (for example), long-tail keyword optimization research, and website maintenance. They don't have to tell you every single little thing they do on a daily basis, but they also shouldn't act like there is some "secret" to SEO that they can't give away, because there isn't. SEO is a combination of industry experience and hard work.
Simply describing what they do isn't going to give anything proprietary away; quite the opposite, it will demonstrate how much time and effort they're putting in for you.
Finally, they should make it clear that they only use "white hat" SEO and don't do anything that's discouraged or disallowed by search engines.
6. A Way for Clients to Monitor Results
Quality SEO professionals realize that in order to form an ongoing relationship with clients, it's essential that those clients see what they're doing for them.
SEO isn't a "one and done" kind of thing; it requires ongoing effort and maintenance. Even if you don't see search engine ranking improvements in the first couple months, you should be presented with some metrics showing how your website is faring under their optimization.
You should know if traffic is going up or down, if you're ranking better for certain keywords, and most importantly, that the SEO company you hired is monitoring these changes.
In some cases, the SEO company will give you a login to Google Analytics or another website analytics site so you can monitor results for yourself, and in others they may put together a personalized monthly report for you.
7. Never Use Black Hat SEO Techniques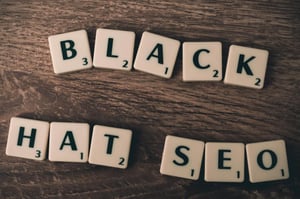 There are certain tricks and techniques that dishonest webmasters use to improve their search engine rankings. This includes keyword stuffing, using unrelated keywords, and the use of invisible text to add extra keywords – to name a few methods.
These methods are referred to as black hat SEO techniques, and they could result in severe penalization from Google, Bing, and other search engines.
A dependable company won't rely on these methods. They'll use proven techniques to strategically improve your search rankings over a gradual period.
When you meet with an SEO company to discuss their services, they should be able to fully explain how they plan on helping you gain more traffic.
Typically, an effective SEO campaign will begin with a thorough SEO audit. This is a detailed look at where you're currently standing in search rankings, along with an SEO analysis of your web pages.
From there, they'll find areas that could be improved upon and perform data research to maximize the potential for growth. This includes the actual strategies that will be used to help drive more traffic to your website.
Basically, if you ask the best dental SEO experts for an overview of the methods that they use, you should get a thorough answer. They shouldn't try to deflect the question. The same is true when you ask them questions related to the dental market.
8. They Have Knowledge of the Dental Market
You're better off in the hands of a company that has previous experience working with dental practices. They will already have a general understanding of what you're looking for, the type of site you need, and how to appeal to your target audience.
Every market is different. This is especially true when it comes to the people that you're targeting – your prospective dental patients.
You wouldn't market to dental patients using the same techniques that you'd use to market fashion or automotive equipment. Working with an SEO firm that already has experience in your market can help with the entire dental website SEO process.
From creating compelling website copy to conducting keyword research, the best dental SEO company will have an edge over companies that lack this experience. This could even include industry research, such as the expected growth of dentists practicing in the United States.
The same applies to virtually any service. For example, when you need appliance repair, you might look for a technician that has experience working on your brand of appliance.
Market-specific experience also helps ensure that you and the SEO company are on the same page. Understanding your needs and what it takes to get you there is a key trait of the top SEO companies.
9. They Understand Local SEO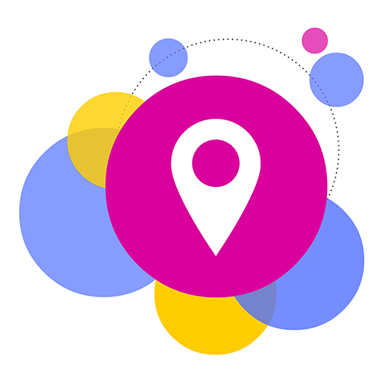 Did you know that 96% of the public conducts local searches when looking for local businesses? The phonebook is outdated and local searches have taken over.As with knowledge of the dental market can be helpful, so can an understanding of local dental SEO marketing.
Local marketing requires a few additional steps compared to traditional SEO. Typically, you'll utilize local directories, create location-specific landing pages, and take advantage of your Google Places listing.
In a recent survey, only about 44% of businesses have claimed their Google local listing. This listing is how you edit contact information and details that appear in local Google searches, including the results that appear in Google Maps.
With the increase in mobile traffic, more people are relying on Google Maps and these local searches to find local services. Along with Google Places, the SEO firm should be using Yelp, Yellow Pages, and other online resources to help you get noticed locally.
With the increase in mobile traffic, more people are relying on Google Maps and these local searches to find local services. Along with Google Places, the SEO firm should be using Yelp, Yellow Pages, and other online resources to help you get noticed locally.
These sites include online reviews, which can be a huge help in attracting more patients to your practice. In fact, about 88% of consumers trust these online reviews as much as a personal recommendation.
Local SEO is highly targeted, which tends to result in better conversion rates. This means that more of the traffic that you get from these local searches should result in inquiries or calls to your practice.
10. Provide Regular Updates
Consistent reporting is a trait that you need from your SEO company.
The best dental SEO companies won't take your money and leave you in the dark. They should offer regular communication and updates. This might include an analysis of SEO changes during the most recent quarter or notifications regarding updates to your site.
When you're looking for SEO companies, ask about their procedure for keeping you updated.
You want to know that their hard work is paying off. When you're paying for a service, you should be able to see results. Though, you also need to realize that this could take time.
As mentioned, you're not going to get results overnight and shouldn't rely on an SEO company that promises fast results. But, you should still get regular updates.
These updates should include a detailed breakdown of what tasks have been performed and how much time has been given to your SEO needs. They should also include analytics related to your web traffic.
Getting these regular updates will help you set your own goals while also monitoring the progress being made by the SEO company.
Conclusion
When hiring an SEO company, you'll find that they may have different techniques they use and different strengths, but the good ones have a few essential things in common: transparency, accountability, a good reputation and track record, and proof that they practice what they preach with their own website.

Part III. Signs of a Bad Dental SEO Company
It's not unusual for local businesses to have SEO companies vying for their attention. After all, SEO for dentists is an important part of any successful business's marketing efforts. In today's internet-based world, it is nearly impossible to succeed without focusing on your online presence, and unfortunately as a result, this has led to the rise of bad SEO companies who prey on those looking to improve their marketing and online performance.
Perhaps, as a dentist, you've been contacted by dental SEO companies claiming to specialize in search engine optimization for your industry. You may have even sought some out.
That's great!
After all, you don't want to work with anyone who doesn't know the in's and out's of dentistry. You need a dental SEO company who knows what they're doing. A dentists' SEO company is simply a specialized type of online marketing company. You wouldn't knowingly hire a shady marketing company, would you? Of course not. Yet, many dental practice owners fall for these tactics every day.
It isn't your fault. We're not blaming you. It's easy to fake things online. It's harder to see through slick sales talk and fake promises on the internet. You can lie and fake a lot more things electronically. So we're going to educate you on the ten types of dental SEO companies you need to look out for. After reading this, you shouldn't fall prey to shady SEO schemes, and you should be able to identify a trustworthy online marketing agency for your practice.
1. The One that Guarantees First Page Rankings
If an SEO company promises you rankings on the first page, run for the hills. Tell me, how can they "guarantee" something they don't have complete control over?It is almost impossible to guarantee you front-page rankings in this day and age. The constant changes in search engine algorithms make it difficult. It was easier to do this a few years ago. The rankings would stick too. But once the search engines wised up to the techniques and began changing their algorithms, those techniques became obsolete.Now Google, Bing, and other search engines expect you to play by the rules. Anyone who doesn't can have their rankings drop in the search results (often called "being penalized").
Bing and Google have deleted tens of thousands, if not more, websites from their search results for trying to game the system. If they even suspect you're doing so, knowingly or unknowingly, you run the potential of being removed from the search engine results. That means people will have zero chance of finding you while searching in Google for example.
So, what is a typical ranking improvement that we see with our clients?
Here's a dentist who we worked with. You can see that when we started working with him in August 2013, he ranked #25 for his most important keyword (dentist + city), and then his results went like this:
September, small improvement, up to #23
October, little bit better, up to #19
November, inching up, increased to #14
December, big jump, increased up to #3
January, another jump, increased to #1 in Google
This is how a typical client of ours sees increases in rankings.
Why are rankings important? Because the higher up you rank, the more traffic you have the potential to receive to your site for searches that are important and relevant to you.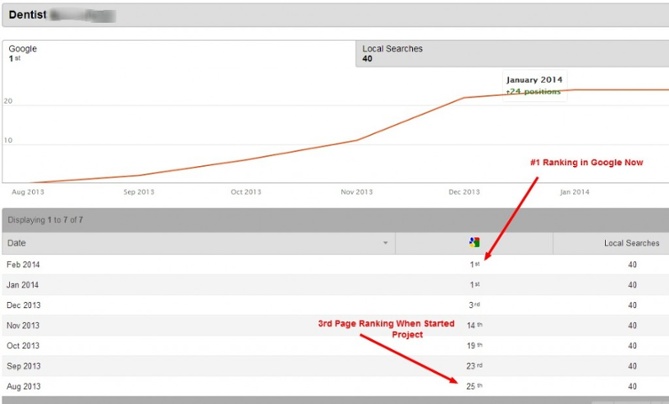 2. The One that Focuses on Quantity Instead of Quality
Some SEO companies that work with dentists claim that SEO is a numbers game, just like sales. The more things you do, the more responsive your campaign is.
Umm, no. That's not exactly how it works.
SEO isn't a numbers game. You can't just throw out a bunch of backlinks and articles and expect it to return results. It doesn't work like that anymore. In fact, these were some of the techniques people once used to guarantee "page one results" mentioned earlier.Submitting thousands of articles and backlinks is now considered spam.
And if your website is connected to spam, it's going to get penalized sooner or later by the search engines.
So if the SEO company rep says something like, "We can get you 1,000 backlinks a month, and spin and submit articles to 500 directories a month," tell them no.
3. The One that Only Uses One or Two Techniques
This is the SEO company that only wants to do one or two things and guarantees success based on those techniques. So when you ask them, "What is your plan to improve my search engine visibility?" and they tell you two random things that they plan on doing, well … press a little harder.
Ask them what they do for their other clients. Is it the same? Should it be the same?
Chances are, these companies that use just one or two strategies, that's all they do and that's all they know!
While there is great value in working with an SEO company that specializes in working with dentists, there is no "one size fits all" solution to online marketing.
What works for one dental practice may not work for the next. Your results will depend on your budget and what you are trying to achieve. Perhaps you can afford a PPC campaign, and if so, great! A PPC campaign will give you more data that you can use to improve your SEO.
If your budget is small, you may want to focus on blog updates, or perhaps on creating listings in business directories. But just because that's what you want, doesn't mean that's what you need.
And, if they're automatically answering questions like that for you without auditing your site first, chances are they don't know what you're doing anyway. But we'll talk more about that later.
4. The One That Can't Answer Your Questions
Have you ever had a conversation with someone who artfully dodged all your questions? You asked them, "What did you do this weekend?" and they reply with "What did you do?" Or you say, "Hey, did you like the pie my wife made?" and they say, "Oh, speaking of pie, let me tell you about what my dog did yesterday."What do you think when that happens?
Two things: either they're hiding something, or they don't want to answer your question for some reason. Either way, you'll lose confidence in them, and wonder if you can trust anything they are saying.
The same thing can happen with an SEO company. Instead of answering your question, they'll say something like, "We'll tell you more after you pay us," or "I'm not really sure."
How can you be unsure about something that is your livelihood? What if a patient came to you and said, "How are you going to fix my toothache?" and you said ,"I'm not really sure," or "I'll tell you after you pay my fee." They'd turn right around and leave.
Can you blame them?
You just demonstrated you're either greedy or you have no idea what you're doing. I wouldn't want you poking around in my mouth either. Don't give your business over to someone who demonstrates those same qualities. The results would be disastrous.
5. The Dumb SEO Company: The One That Knows Nothing About SEO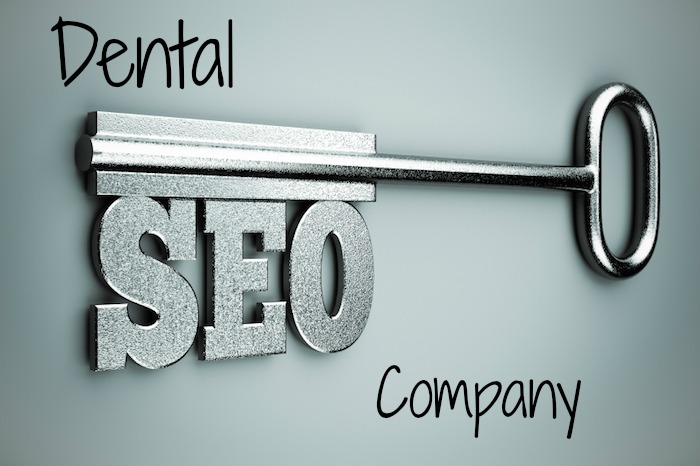 The truth is, as the owner of a dental practice, you're a target for marketers and SEO companies. They know you probably have a bigger marketing budget than other companies due to the lifetime value of a new patient. They hire slick salespeople whose sole job is to convince you to buy their services.
But these salespeople often know nothing about the services they're offering. They're just trying to do their job of selling you so they can get a commission. You can't really be upset with them. They have families to feed too. But the least they could do is a little research so they know what they're talking about.
Even worse, sometimes when you buy SEO, they will completely outsource it to another company. So the company you're buying from is just the middle-man. You may not think this is a big deal, because companies outsource just about everything nowadays, and in certain instances, it may not be a big deal at all.
But wouldn't you rather deal directly with the company doing the services, instead of the one that just sells them to you?
So, it's imperative that you work with your agency or at least review the SEO strategy that they've put together for you.
6. The One That Sounds Too Good to Be True
You know the old saying: if it seems too good to be true, it probably is.
Part of the way SEO companies get clients is through testimonials. You'll see rave reviews all over their websites from different business owners. All of them will be happy with the results they got. You may even see video testimonials.
Did you know those can easily be faked?
Here's how you can tell if those testimonials are real or just hype: read them. Are they general? Do they simply say things like "Good job" or "No other service compares to this one!" Or are they specific?
It's not far fetched to think that someone would leave a one- or two-sentence review with a business, but being specific makes a testimonial seem more real. Of course, the best way to to tell would be to see if they have any white papers. Or, you can ask for a list of references and contact them yourself. Point being: don't base your decision to go with an SEO company on their testimonials, unless you can verify that they're real.
7. The One That Offers Keyword Packages
What if Mr. Smiley SEO claims, "I can get you ranked on page one of Google for five of your main keywords." Then he proceeds to quote a price. Should you take him up on his offer?
The answer is NO.
Like I said before, there is no guarantee that you can be ranked on the first page of any search engine, for any keyword. The promise to rank you for five keywords could be a monumental or virtually impossible one. It all depends.
Some of those keywords are highly competitive, even locally. Plus, your past SEO efforts and your current ones all come into play. Meaning – if you have done SEO in the past, and the quality of the work was subpar, it may take much more work to just dig you out of the hole you are in to get you to ground zero.
Think about it, though: you may not even NEED to rank on the first page for those five keywords that they mentioned.
If you're already getting a significant amount of organic traffic from the search engines, that means your SEO efforts are working. Don't mess it up by being greedy. Keyword packages are often, though not always, a scam.
8. Cheap SEO: The One That's So Cheap It's a Steal
If a dental SEO company comes by and promises you the world for an affordable price and results in a very short amount of time, look out.
This isn't just about getting you on page one of the search engines. We're talking about an entirely successful campaign, complete with social media marketing, PPC, blog updates, internal SEO, and a free trip to London for only $99 a month.
How can someone possibly do all that work for $99 a month?
As a business owner, you know how valuable your time is. You price your services according to what your time is worth. It's highly unlikely you'd do a dental surgery for $99. It's a very complicated job that involves numerous tools and risks, as well as monitoring and follow-up appointments for the patient. Is all of that worth only $99?
An SEO company has a complicated job. They run your campaigns for search engines. They do this in at least four or five different ways. Each technique they use takes hours to get up and running, and hours more to maintain. Why is that only worth $99? You're right to be suspicious.
READ NOW: How Much Should Dental SEO Cost?
9. The One That Doesn't Give You an Audit
Before a company can begin working on your SEO, they need to run an audit. An audit tells them where the weak spots are in your SEO. Once they see that, they'll know how to proceed.
When you started your business, you had to do research. You had to learn about your potential patients, find a place to set up your practice, and see what marketing methods people responded to. You couldn't just open your business and expect to start getting patients.
SEO companies are the same way. The audit serves as research. They need to know your site before they can create a plan that will get you results. This is why you should stay away from any company that doesn't do an audit first.Is Your SEO Working? Find Out With a Free Audit.
10. The One That Promises Quick Results
Another common SEO claim: "We can rank you on the first page of Google and Bing within 72 hours!"
This is a scam, of course.
On top of everything we just discussed, even if the SEO company actually could get you ranked in such a short amount of time, the rankings wouldn't stick. The search engines would find you and ban you.
You will always have someone that tries to game the system. People find shortcuts and holes in search engine algorithms all the time. They will exploit them. But once the search engines find out about them, they patch them up. Your rankings will fall, and your SEO will be shot. It isn't worth the trouble.
Conclusion
In addition to qualities you can count on a good SEO company to have, there are some hallmarks of bad SEO companies as well. To summarize, shady SEO companies are typically big on promises, but short on details. They outsource most or all of their work and don't answer your questions in an acceptable manner. These shadeballs might seem "affordable" at the outset, but ultimately they are a ripoff – and they may even cost you your dental practice's online reputation.
Final Thoughts
Now that you're armed with the appropriate knowledge, you can make an informed decision about hiring a dental SEO company.
Do you have any other tips that you'd like to add to this list?
---

About the Author
Tyson Downs, the owner of Titan Web Agency, has years of experience working with small businesses and helping them meet their revenue goals. Prior to starting Titan Web Agency, he freelanced in SEO and Web Design while working in the corporate world. Tyson is a graduate of Brigham Young University, the father of 5, and enjoys spending time with his family. Particularly on the baseball field.